Posted On: Dec. 8, 2021
Speaker Announcement:
5 International Delegates at
BreakOut West 2022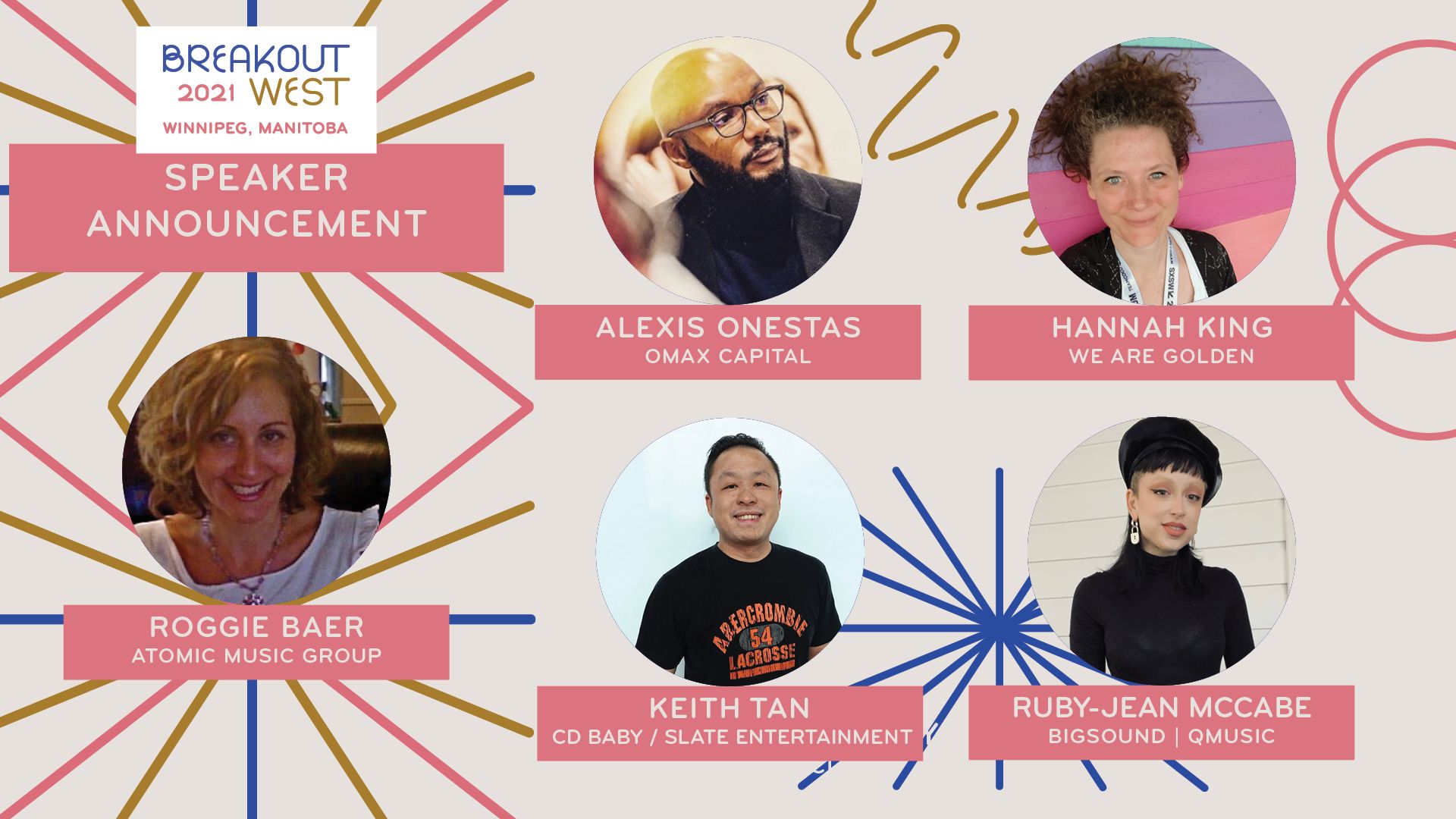 Fall 2021 has been our first taste of export with great international showcases like Reeperbahn and FOCUS Wales bringing western Canada talent abroad once again. It's time to start thinking about export, so BreakOut West is bringing in the best industry professionals from around the world to help you strategize around exporting your music once again. Meet industry professionals from Australia, UK, Germany, Finland, Sweden, Singapore, and more.
Discover these new territories and more at BreakOut West 2022.
REGISTER FOR BREAKOUT WEST 2022
Meet a few of the speakers attending BreakOut West 2022
Alexis Onestas - Omax Capital
I'm Alexis Onestas. Founder of Omax Capital. Omax Capital is a venture capital firm on a mission to change the face of entrepreneurship by investing in 1,000 diverse founders over 20 years.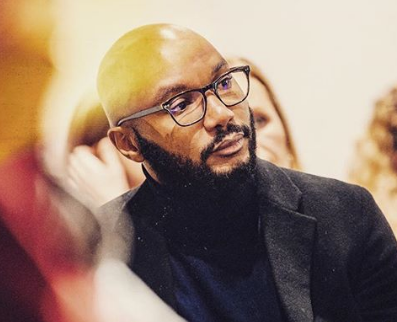 Hannah King - We Are Golden
Started off career as a score producer for feature films and drama (incl. BAFTA nominated Oliver Twist). Then worked at EMI / Sony / ATV Music Publishing for 13 years leaving the company as Global Creative Manager. After leaving she set up We Are Golden with Nathan Boddy + her own independent consultancy company Kitty and Bob. We Are Golden acts as music supervisors + composer managers working across advertising (having supervised D&AD award winning campaigns - clients include Audi, Nike, Adidas etc), TV (everything from large scale reality TV formats to feature docs including the recent documentary about Amy Winehouse) to feature films. We Are Golden handles all aspects of music supervision from creative research, score production, composer management, music licencing and clearance. We are based at Strongroom Studios in Shoreditch.

Kitty and Bob works on a consultancy basis with TV companies and music publishers and has worked on projects spanning business development in Mumbai, building a music supervision business in Shanghai, creating production music labels for music publishers and TV companies and management of sales and creative for production music labels as a UK sub-publisher.

I have a BMus + MA masters in music, MSc in Business + Management specialising in Creativity + Risk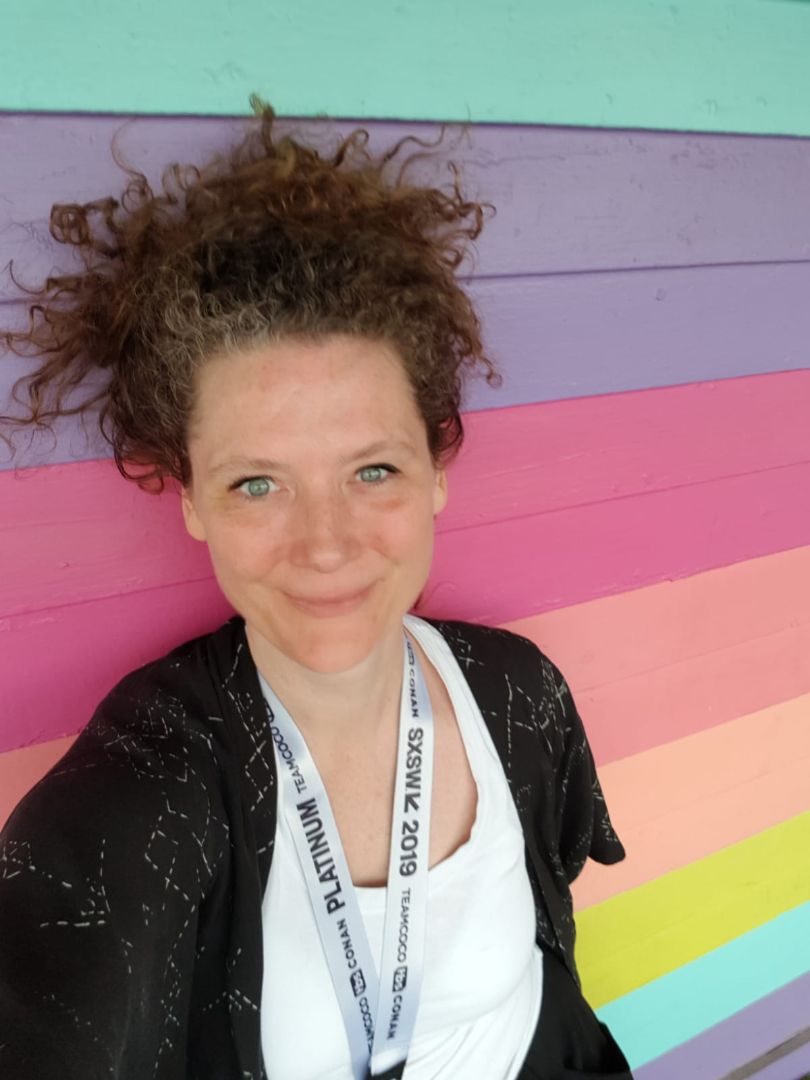 Keith Tan - CD Baby / Slate Entertainment
Keith has over a decade of experience in the music business; spanning festival and venue programming and management, touring as well as artist management and development.

Some of his key accomplishments include producing festivals such as the Mosaic Music Festival (a 10-day music festival and one of the biggest music festivals in Singapore) and OVERDRIVE (which featured director/choreographer Wade Robson), developing the music programming at the Esplanade – Theatres on the Bay as well as conceptualising and launching TAB, one of the first-ever live music venues of its kind in Singapore (as well as Southeast Asia) in 2010 as well as a label services and music publicity firm in 2012 to fill that gap in the industry and to help independent artists and labels develop and grow their businesses out in Asia.

He founded Slate Entertainment in 2008 as a booking agency to serve as a trustworthy and strategic extension for international artists, management companies and booking agencies to grow their business in the Asia Pacific region. Some artists that he has worked with include but are not limited to Jason Mraz, N*E*R*D/Pharrell, Boys Like Girls, Joss Stone, Rachael Yamagata, Brian McKnight, KELIS, Kenny "Babyface" Edmonds, amongst many others. A management arm was added in 2012 to develop artists to prepare them for the global music stage.

He currently overseas market development in the Asia Pacific region for CD Baby (Downtown Music Holdings) and is excited to help the company in their quest to support and aid independent artists and labels in their creative journeys.

He has been invited to speak on panels at conferences locally and around the world like Going Global (New Zealand), BIGSOUND (Australia), Face The Music (Australia), Fluvial (Chile)…etc.

Keith continues to provide strategic counsel to private and public sectors for top-level industry initiatives. He is also active in the start-up space.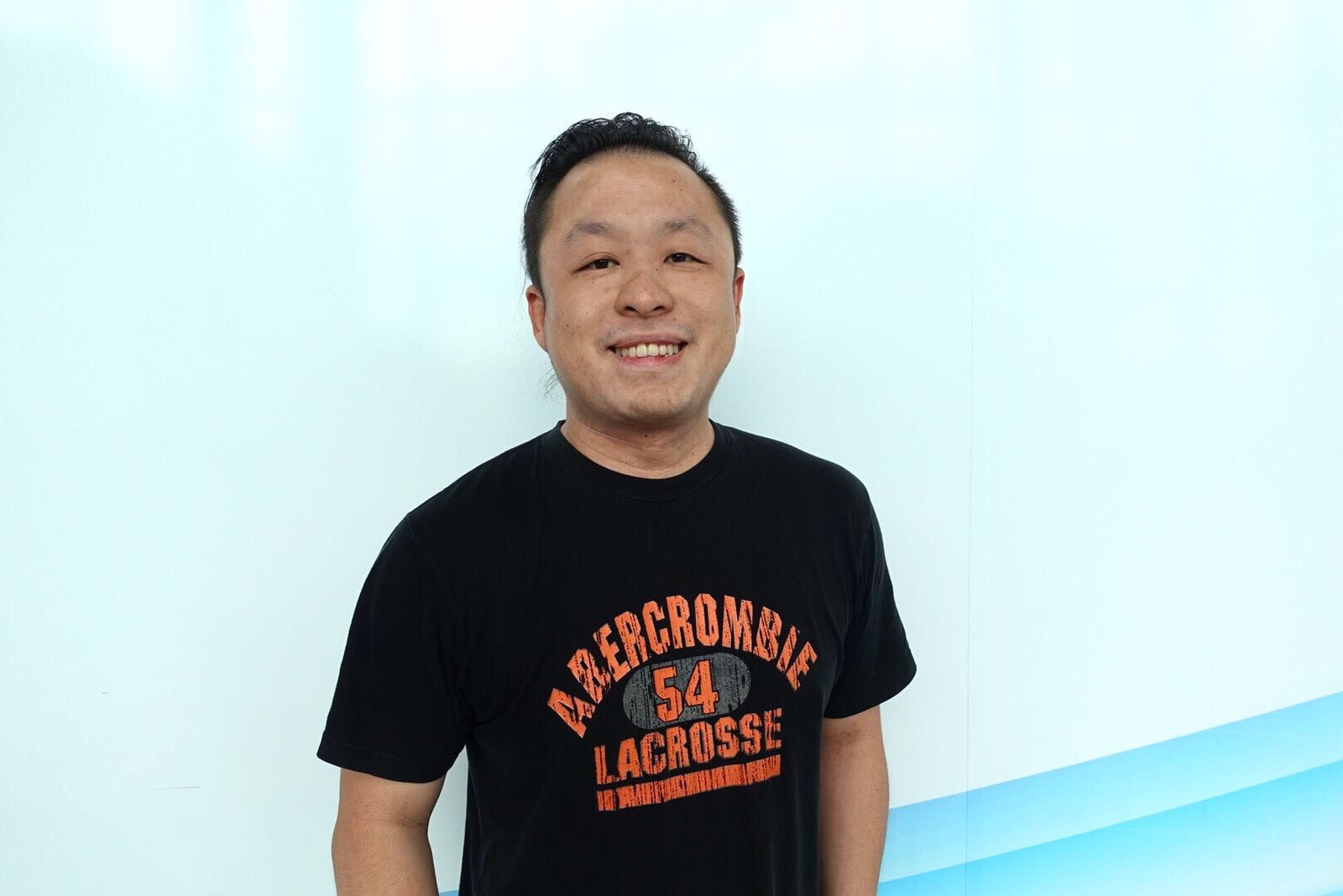 Ruby-Jean McCabe - Big Sound | Q Music
Ruby is an Artist Manager and Event/Festival Programmer from Brisbane Australia. Ruby currently manages guitar-pop trio Bugs, next big thing Hope D, grunge wunderkinds VOIID, and co-programs BIGSOUND Festival with long time collaborator and business partner Dom Miller. She has also worked for Australian artist booking agency New World Artists and has taken care of bookings for a large number of Brisbane venues in her time.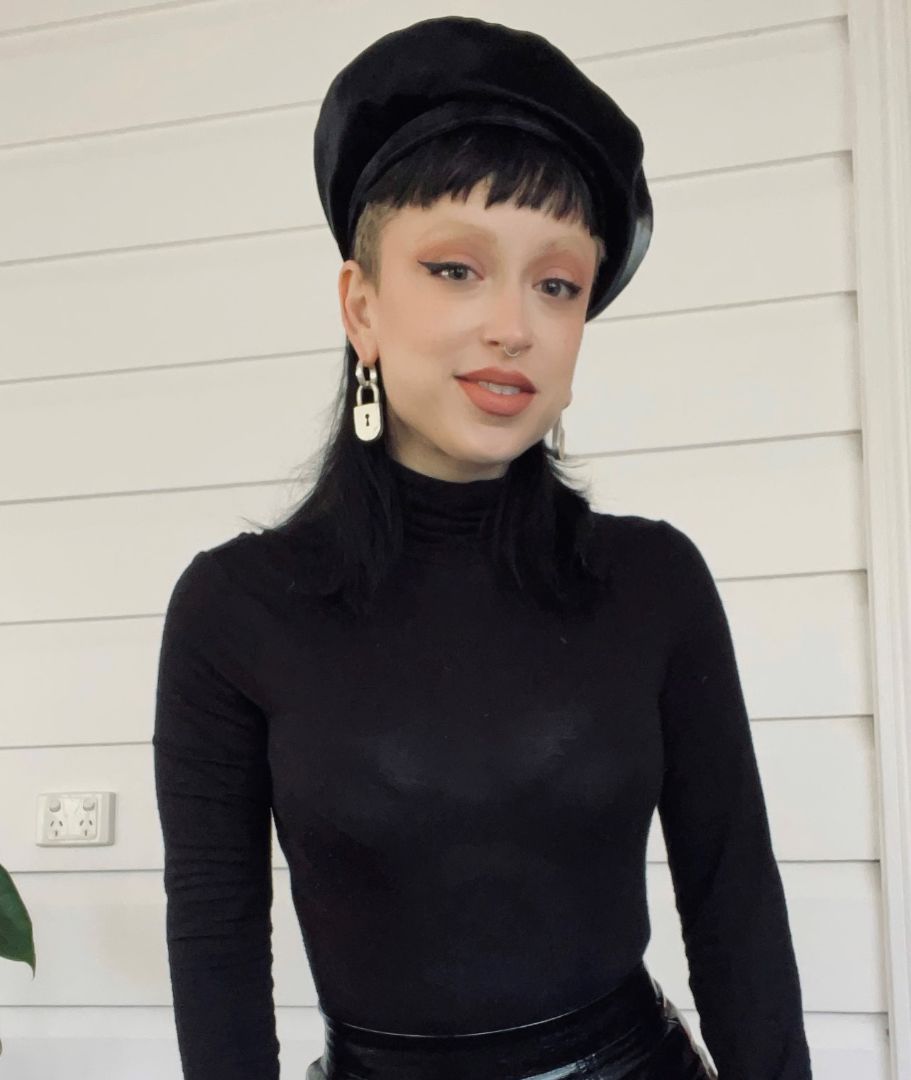 Roggie Baer - Atomic Music Group
I am a big fan of supporting new artists and hope you are too. My agency, RajiWorld, had worked with a lot of artists I've discovered, resurrected, swooned over and most importantly shared with other fans. Please go see any of these great acts if you ever have the opportunity, you will thank me! Keep in mind that this is rock and roll and some bands may have broken up or traveled heavenward.

I began as a buyer at the University of Arizona in the late 80's through SUAB where I led booking for both Eat to The Beat with bands like (Red HoRed Hot Chili Peppers, Jane's Addiction, Billy Idol) and for Spring Fling (Jellyfish, Redd Kross, Posies, Paladins , some promoting at Counter Club and Club Congress (I brought the first El Vez show to Tucson, as well as the Ringling Sisters). I was also KAMP student Radio music director, and made a few trial national bookings for Green On Red and Giant Sand. At the time I was a Chemistry major, and going between the chemistry lab and my music office with a lab coat and a Motorola brick cell phone. My mother (also named Roggie) was in grad school at UA these same years so I changed the spelling of my name to Raji.

My booking agency, RajiWorld was named in 1991 to honor a great club and keep the name alive. Raji's was a rock and roll nightclub in central Hollywood, in the 1980s and early 1990s: one of the great affectionate sweaty smoke filled 'dives' of rock, which featured among others performances by bands such as Guns N' Roses, Redd Kross, Jane's Addiction, The Dream Syndicate, Tex and the Horseheads, Mary's Danish, The Miracle Workers, Social Distortion, the Mentors, GG Allin, The Nymphs, and Los Lobos, as well as out-of-town acts like Nirvana, Hole, The Pink Fairies, Pussy Galore and Kyuss. Top-draw local acts like Thelonious Monster, The Muffs, the Red Aunts, The Lazy Cowgirls, Beck, TrashCan School, Oiler, Butt Trumpet, Kill Buddha, the Sacred Hearts, Baby Girl English and many others found enthusiastic crowds as well. My first client was Rosie Flores. I booked her to play at the U of A, a conference in PHX, and a club show in Tucson. I worked the door at the club show and part-way through the night the bar owner collected the money so I wouldn't have to hold it. I trusted him. He passed out in the office and never paid us. I withdrew all my savings and gave her what I could. She later found out about it and asked if I would book her. I soon added Duane Jarvis and Buddy Miller, who were direct referrals and that was how it started. I am incredibly grateful.

In 1992 I moved to L.A. and dove into music in earnest. I worked for Concrete Blonde and directly with fans. It was at this point that I decided to focus on maintaining that connection (via booking). I had such a wonderful roster of founders and upstarts in the roots (now called Americana) world, including Howe Gelb, Friends Of Dean Martin(ez), Chris Cacavas, Chuck Prophet, Dan Stuart (for some Green on Red reunion shows), Glenn Clark,Pete Anderson, Russell Scott, DJ and Buddy, Rosie, …and as a radio promoter for Wylie and The Wild West Show. In 1994 I moved over to to Austin to work with Joe Ely in the studio, on the road and with his musical called Chippy, which played at Lincoln Center and had a long run in Philly that year. This allowed me to go on the road and meet all the venues and local press which has been invaluable in the years since. RajiWorld has been run between Tucson, L.A., and Austin which has made the quarantine easy to grow ideas and methods.

The next few years were a whirlwind, not quite ready for Texas, LA called me home and brought me Andy Prieboy, The Customers, The Ringling Sisters, Honk if yer Horny, Jim White, The Lonesome Strangers, Math And Science, Miranda Lee Richards, The Minstrels, Rufus Wainwright, Tarnation, the Violet Burning, Warren Pash, Water but after marrying Bill Elm (Friends of Dean Martinez), we decided Austin was just right for us to move back to..1998 and re internet (being widely used) most of my clients came from artist referrals, in person or from the labels I work with..that year and the Austin years that followed brought.Abby Travis, Acetone, Adam Carrol, Akina Adderley, AJ Croce, Al Kooper, American Dreamer, Amy Cook, Angie Aparo, The ART, Barbara K, Beaver Nelson, Berkley Hart, The Bike Zoo, The Blackwatch, Billy Harvey, Bill Kirchen, The Bongos, Charlie Terrell Chris Stamey, Cotton Mather, Cowboy And Indian, The Customers, The d.B.'S, Daniel Johnson, Danny Malone, Dash Rip Rock, Dave Gonzalez, The Delphines, Edison Chair, The Visual Art Of Federico Archuleta, The Fleshtones, Flam Chen, Gary Myrick and Havana 3am, Grey Delisle, The Hacienda Brothers, Hector Ward, Hollisters, Ian Mclagan, Ian Moore, Ivan Julian, Jeff Black, The Jellydots, Jesse Dayton, Jon Dee Graham, Julie Christensen, Kathy Valentine, Katrina, The Kennedys, K-Tel Hit Machine, Laser Spectacles, The Living Room Project, The Lost Soul Revue, Louise Goffin, The Lucky Tomblin Band, Matt Hubbard, Mario Matteoli, Mclemore Avenue, Melanie, Michael des Barres, Miles Zuniga (Fastball), Moot Davis, The Mother Truckers, Murry Hammond (Old 97's), Nakia, The Painted Redstarts, Papa Mali, Patrice Pike, Paul Collins (The Beat, The Nerves, The Breakaways), Peter Case (The Nerves, The Plimsouls), Pleasant Gehman, Phil Roy, Portable, Randy Jacobs And The Boneshakers, Randall Bramblett, The Resentments, Richard Barone, The Rugburns, Tom Freund, Tony Scalzo (Fastball), Triple Cobra, Sara Hickman, Sarah Borges, Scrappy Jud Newcomb, Skyrocket!, Smile Smile, The Split Squad, Stephen Bruton, Sirenalia Mermaids, Steve Poltz, Steve Wynn, The Stone River Boys, Suzanna Choffel, Teddy Thompson, Warren Hood, Wayne "The Train" Hancock, Will Taylor and Strings Attached and William Graham (the son of a client;)…

I came full circle by joining the family at ATOMIC MUSIC GROUP in the Austin office, along with many of the artists you see listed in my bio! The world-wide pandemic has opened up doors to connections and collaborations all over the world. Believe it or not, I am back in Tucson now…sleeping in the desert grounds me like nowhere else….I am available to you in MST to talk music and events and make brand new memories!