Posted On: Mar. 12, 2018
First Batch of Speakers Announced for BreakOut West 2018 - Spotlight on Buyers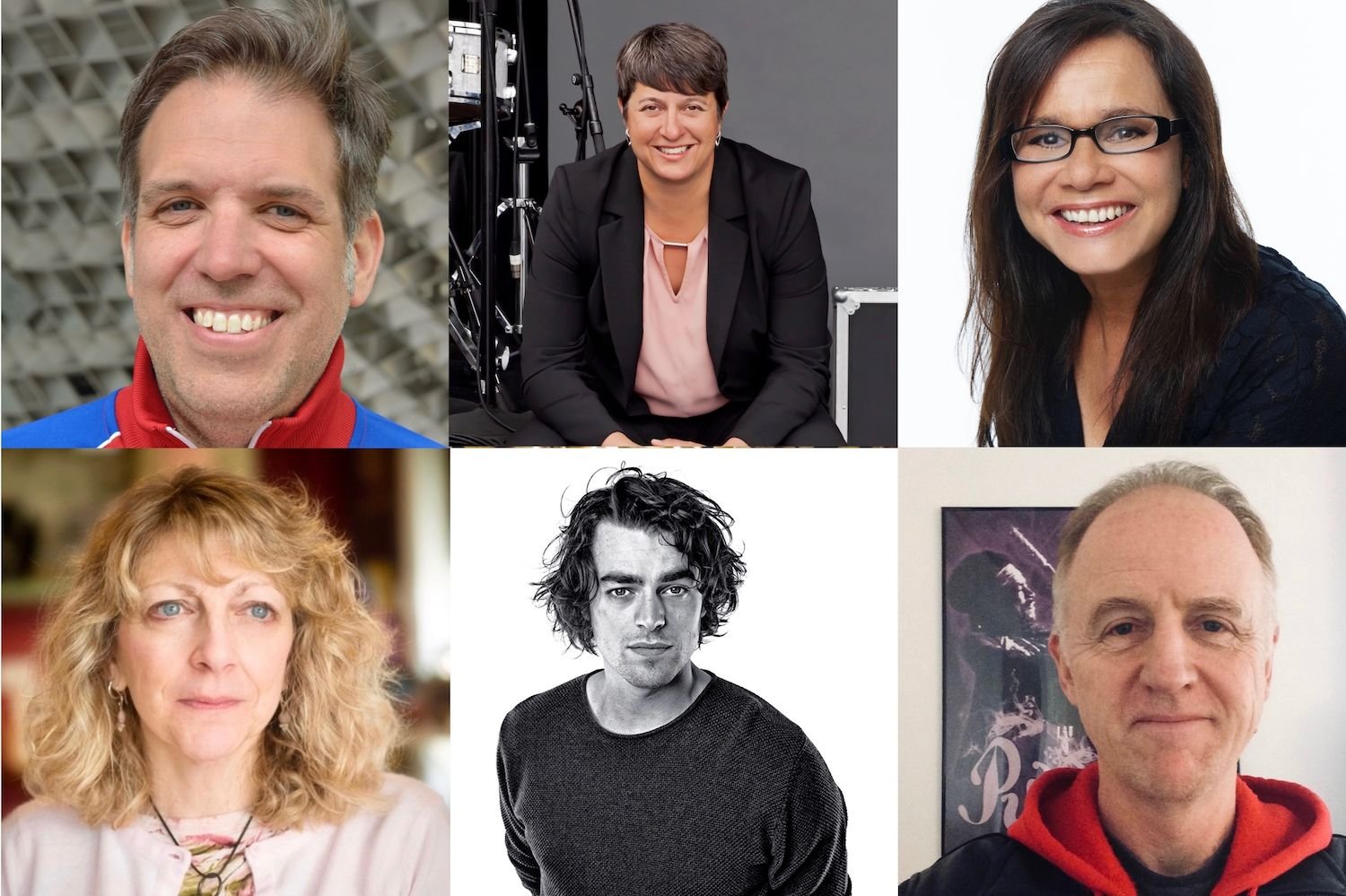 clockwise from top left: Chris Frayer, Heather Gibson, Rhoda Roberts, Andy Mclean, Bart Van Haare, Lisa Schwartz
Do you want to showcase for these incredible buyers? Make sure to get your festival application in by next Wednesday, March 21st!
The Artistic Director for one of North America's oldest and largest folk festivals; an Executive Producer who presents in four venues ranging in capacities of 160 to 2060; Head of First Nations Programming at the Sydney Opera House; the Executive Director for the East Coast's most prodigious music event; A representative from a Netherlands based promotion and management agency; and the Programming Director for a world-renowned folk festival celebrating its 57th annual event, are the first batch of speakers for BreakOut West 2018.
Chris Frayer
Chris has been the Artistic Director for the Winnipeg Folk Festival for the past 11 years. In addition to programming one of North America's oldest and largest Folk festivals, he oversees the Festival's community programs as well a high-profile, year-round concert series that has placed the Winnipeg Folk Festival as the largest independent promoter in the market. Delta Sky Magazine recognized the Winnipeg Folk Festival as one of the Top 10 festivals to attend alongside Lollapalooza, South by Southwest, Bonnaroo, Glastonbury and other internationally recognized events.
Heather Gibson
Heather is the Executive Producer, NAC Presents and Variety Programming at the National Arts Centre in Ottawa, ON. Presenting in four venues ranging in capacities of 160 to 2060, Heather is responsible for all genres of music programming at the NAC except Orchestr). Prior to beginning this position in September 2016, Heather spent the past 16 years in Halifax, NS as an artist manager, venue owner, booking agent, and festival producer.
Rhoda Roberts
One of Australia's leading creative minds, is the Head of First Nations Programming at the Sydney Opera House -the first dedicated position of its kind. Rhoda is also the Director of Boomerang Festival, Creative Director at Parrtjima Festival (NT), and an Associate at the Northern Rivers Performing Arts (NORPA).
Andy McLean
Andy has been the Executive Director of the East Coast Music Association (ECMA) based in Halifax Nova Scotia since April 2014. As the East Coast's most prodigious music event, he is responsible for delivering a world-wide televised music awards show, 5–day music festival and industry conference as well as a world-renowned international export buyers program. Although the ECMA is traditionally renowned for its acoustic based genres, today, it represents the full spectrum including rock, pop, hip hop, metal, electronic, R&B and more.
Bart van Haare
Bart is part of Double Vee Concerts, an independent promoter and management agency in the Netherlands. His growing roster includes a diverse variety in genre, as well as both up and coming acts as established artists. Examples are Black Honey, Con Brio, Ryan McMullan, Therapy?, Swedish Death Candy and Gold Star. Besides promoting his own shows, he's working alongside and learning from veteran promoter Willem Venema on bigger shows as Eels, Tori Amos, Joan Baez and Yann Tiersen.
Lisa Schwartz
Lisa is a vibrant and dynamic individual with a passion for great music who serves as the Festival and Programming Director for the world-renowned Philadelphia Folk Festival. The 57th annual event is slated for August 16-19, 2018, will feature approximately 100 acts on eight stages and will welcome upwards of 35,000 patrons. Known to showcase superstars and rising stars alike, the Philadelphia Folk Festival is the seminal music event of the summer.