Posted On: Sep. 25, 2022
Top 5 Things to do in Calgary during
Breakout West
Calgary is home to many green spaces, historic landmarks, and arts & culture events, all of which converge downtown! Calgary has earned a reputation as a leader in sustainable transportation and since 2021 Calgarians have blown past other Canadian cities by travelling over 1 million kilometers on e-scooters alone! Scooters are a fantastic way to get around downtown to check out the many great things the city has to offer, so hop on a Neuron or Bird scooter, and explore!
Visit The Glenbow at The Edison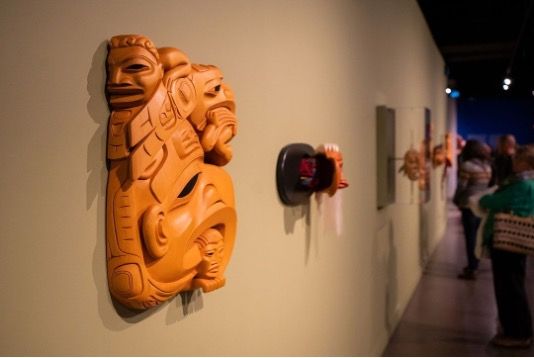 While the Glenbow museum is currently under construction, they've moved their exhibits to the second floor of The Edison and have been putting forward great exhibits for the public! Their latest exhibition is Wolves: The Art of Dempsey Bob. Celebrating the Tahltan-Tlingit master carver's outstanding achievements with over 65 incredible pieces he has become of Canada's most gifted carvers. Best of all, it's free to attend, courtesy of Downtown Calgary, so book your timed tickets on the Glenbow website.
2nd floor of The Edison, 150 9 Ave SW
Tour The National Music Centre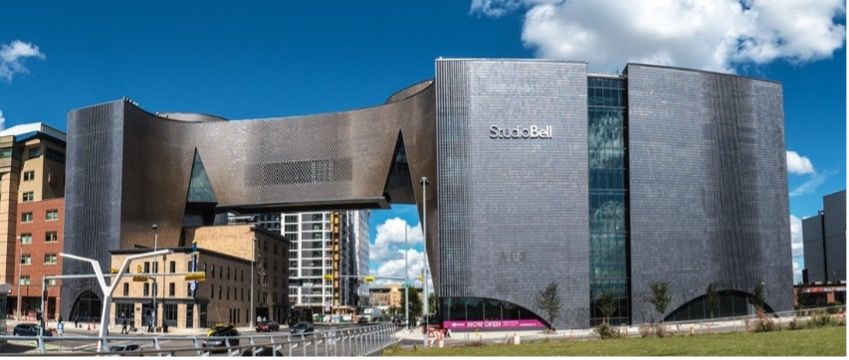 You're here in Calgary for music, so be sure to check out the National Music Centre (NMC)! Situated in the East Village, NMC boasts the Canadian Music Hall of Fame, interactive exhibitions, and chances to learn about Canada's music history. So, while you're here to check out great new acts, embrace the opportunity to learn about our musical past! 850 4 St SE
Prince'sIsland Park & Bow River Pathway
The Bow River Pathway is Calgary's extensive pathway system, extending across the entire city and connecting to various green spaces and communities throughout. Walking, biking, or scooting along the downtown portion of the path you can visit all of: Shaw Millennium Park, Eau Claire, Chinatown, and the Jewel of Calgary's park system, Prince's Island Park! If you're feeling up for more adventure, cross one of Calgary's most Instagram-able landmarks, visit the famous Peace Bridge. There is much to explore along the Bow River Pathway, and you can truly see the whole city by traveling along it.
Check Out the BUMP Murals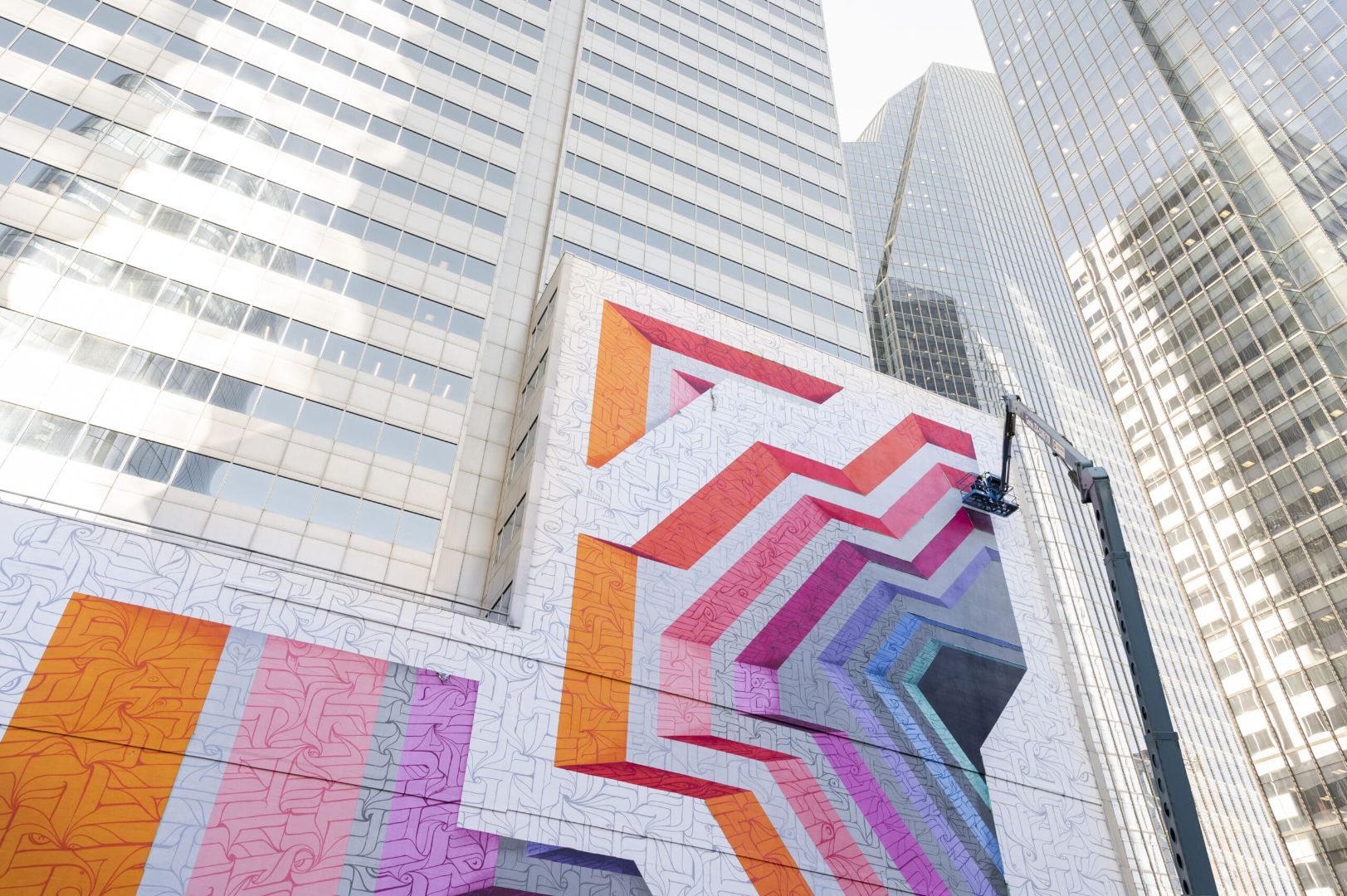 Calgary has many visually stunning murals thanks to the Beltline Urban Murals Project (BUMP), which add new breathtaking works of art every year. This has resulted in spectacular murals throughout the downtown core with a variety of different eye-popping styles! Hop on a scooter to find these murals from acclaimed artists like Astro, BirdO, and the newest addition NEOMA. There is so much more to see as well, so go out and have a scavenger hunt to find them all!
Explore Everything Stephen Avenue Has to Offer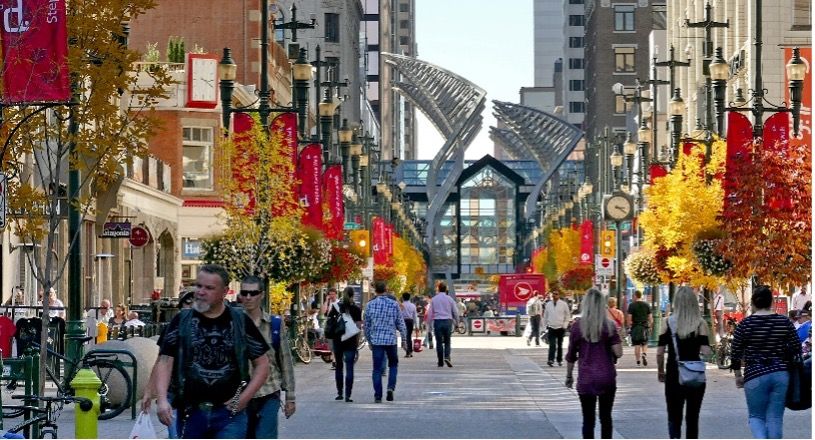 Stephen Avenue is home to some of Calgary's finest sandstone heritage buildings and home to many different bars, restaurants, and shops. Stretching along 8 Avenue SW you can hit the historical Hudson's Bay for some shopping, then pop by a modern restaurant for some food and drinks like the Metropolitan. Stephen Ave is also home to the Galleria Trees, huge pieces of art that also serve a practical function by mitigating impacts of winds that would otherwise be disruptive. If you're out at night, they light up in different colours as well! You can easily spend an afternoon or evening strolling down the avenue to see what everything has to offer.
8 Avenue SW