Posted On: Sep. 20, 2022
WCMA 2022 Artistic Awards Watch Party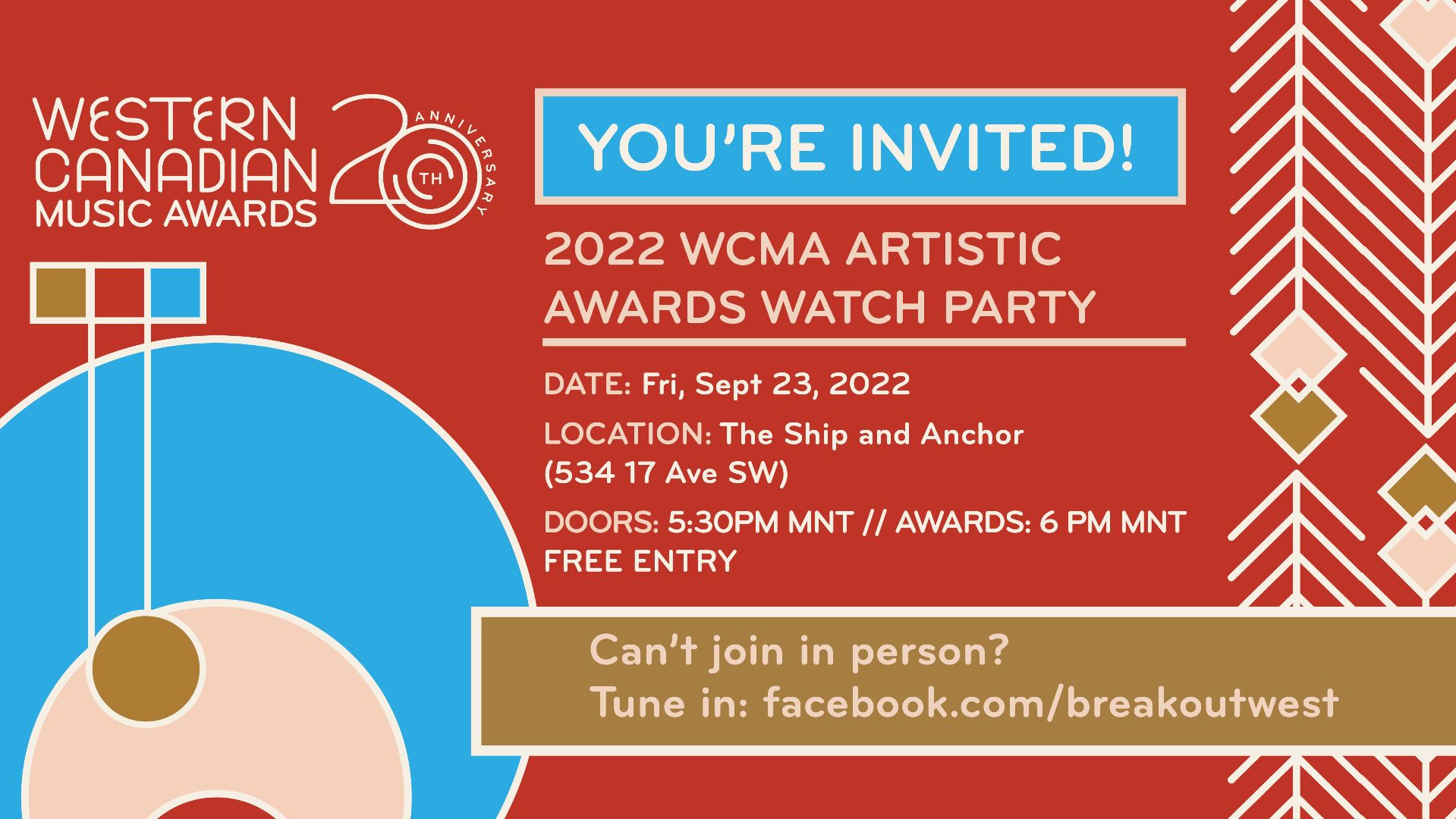 This fall WCMA will celebrate 20 years of being western Canada's largest music industry event! This is your chance to discover your next favourite band. Featuring an emersive industry and artist development conference, 50+ highlight artists. The Western Canadian Music Awards and Industry Awards, celebrate the best of artistic and music industry talent in western Canada.
Join us for a teaser of BreakOut West at a free watch party of the Western Canadian Music Awards 2022 digital presentation in-person at the Ship & Anchor Pub in Calgary.
OBLYVN
OBLVYN's musical journey began at the age 5 with training in classical piano, later on becoming a guitarist in a pop punk band, and finishing post-secondary with a degree in jazz and pop music. After years of experimenting in different styles of music, OBLVYN has settled on future bass as her primary genre but often steps out of those bounds to create a sound that is unique to her individuality as an artist. With the use of keyboard performance, melodic soundscapes, aggressive synths, and accents of cute timbres, her sound can be described as youthful, aggressive, and emotionally captivating. Influenced by artists such as Zedd, Virtual Riot, Seven Lions, Au5, Haywyre, and taking inspiration from the wonders of the universe, nature's beauty, and the human experience, OBLVYN invites listeners on an adventure that anyone can find themselves immersed in.