Posted On: Sep 14, 2019
Welcome To Your Ultimate Yukon Activity Guide!
---
We know you came for the music and networking, but why not see the beauty of Whitehorse while visiting the Yukon? Here's our top activities to explore while enjoying the experiences the Yukon has to offer, published by Travel Yukon.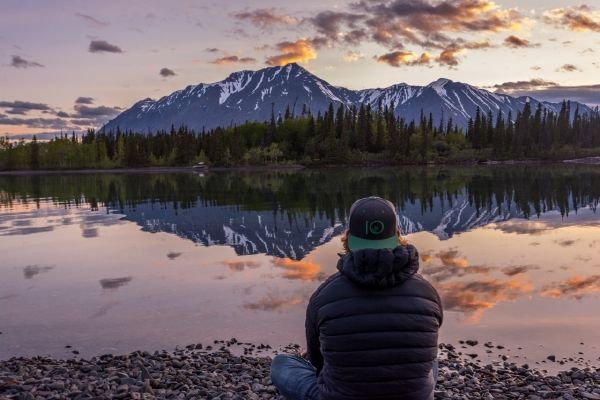 Photo credit: Sheena Greenlaw
How To Pack:
If you are preparingto join us, we suggest that you bring a good set of layers! It will likely be between -3 to plus 10 while BreakOut West is on.

Digital Detox Please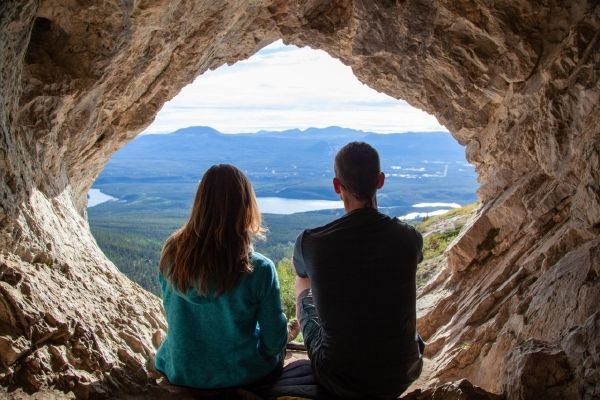 Photo credit: Martin O'Brien, Naomi Mark
There are a lot of reasons to visit the Yukon. But one of the biggest reasons is the slower pace of life up here. Many Yukoners choose to have less contact with the office, experience fewer distractions and enjoy more opportunities to take it easy. So let's look at a few of the ways a Yukon-style digital detox could do you some good:
1) Being outside boosts your energy.
2) All that outdoor living is good for you.
3) You won't need the Internet for inspiration.
4) Let the stress melt away: Settle into the Yukon way of life.
Hike: Hidden Lakes And High Places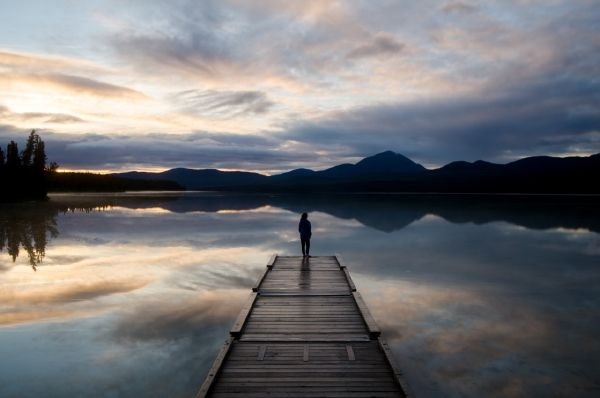 Photo Credit: Government of Yukon
Whether you're looking for an afternoon hike on an easy trail or an overnight trek into challenging unmarked wilderness, the Whitehorse Region has something for everyone.
Two of the mountains seen from downtown Whitehorse—Grey Mountain and Golden Horn—hold popular hikes for locals and visitors alike. On opposite sides of the valley from each other, these mountaintops offer different but equally beautiful views. The Mount McIntyre, Fish Lake and Valerie Lake hikes are a few of the other routes close to town and reward hikers with breathtaking panoramic vistas.
Other areas have less elevation but loads of history. Take the narrow trail along the Yukon River above Miles Canyon to the site of Canyon City—once a First Nations fish camp and then a short-lived bustling gold rush town. There are no longer any buildings at Canyon City, but an old tram and interpretive signs help visitors imagine what life would have been like. Go alone or join a free guided walk with the Yukon Conservation Society.
If you're looking for some hiking tips, keep an eye out for the Yukon Conservation Society's book, Whitehorse & Area Hikes & Bikes, at downtown bookstores. Along with helpful info, maps and "Leave No Trace" guidelines, the book also includes the fascinating cultural and natural history of various trails.
Whitehorse is a small city in a big wilderness area, so reaching the trailhead for many hikes requires transportation. The numerous lakes behind Riverdale and trails along the Yukon River can be accessed by foot, and it doesn't take long to get out to where you're surrounded by nature.
To read more about hiking routes in the Whitehorse region, visit yukonhiking.ca or download the Whitehorse Recreational Trail Guide app.
Catch The Thrill: Ice Fishing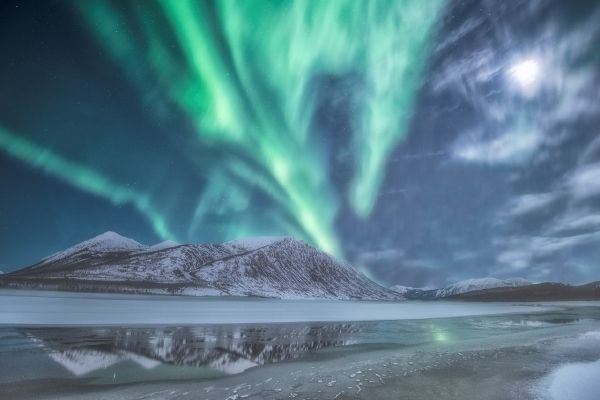 Photo Credit: Jonathan Tucker
If walking onto a frozen lake with a fishing rod and an auger doesn't sound like typical vacation behaviour, you're right—it's better. Depending on the year, Yukon's ice fishing season begins mid-winter and can go well into spring. The days often have clear blue skies, and the sun shining on the snow brightens things up even more.
If you're not a regular ice fisher, rent all the gear and wardrobe while you're here. Then rock that parka-and-shades look—very ice fishing chic.
Other Top Spots To Check Out!
The MacBride Museum will be open, and Lumel Studios is kooking for individuals to participate in glass blowing workshops. The hot springs are open year-round, as well as the Wildlife Preserve.
Original Publishing Credit: Travel Yukon
Full Activity List: Things To Do In Whitehorse- Travel Yukon