Posted On: Oct. 4, 2019
THE WESTERN CANADIAN MUSIC ALLIANCE ANNOUNCES WINNERS OF THE 2019
WESTERN CANADIAN MUSIC INDUSTRY AWARDS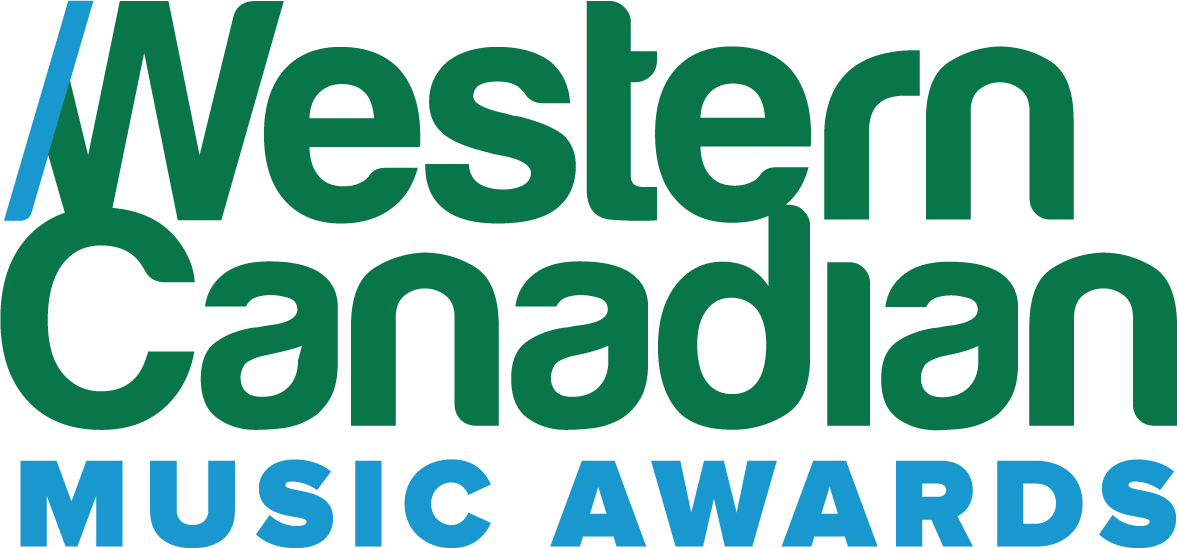 Today, at the Industry Awards Brunch, hosted at the Kwanlin Dün Cultural Centre in Whitehorse, YT, the Western Canadian Music Alliance announced the recipients of the 2019 Western Canadian Music Industry Awards. Winners of the Artistic Awards were presented on Thursday, October 3. A full list of all WCMA Award winners can be found below.
Honourees included local Yukon legend and musician, Hank Karr, who was presented with the 2019 Heritage Award, and the Kevin Walters Industry Builder Award recipient, Duncan Sinclair – head of Jazz Yukon and long-time supporter and pillar of the music communities in the Yukon. Dan Mangan was awarded Recording of the Year, which was accompanied by a $2,000 honourarium, courtesy of Stingray's Stingray Rising Stars program. Attendees were treated to performances by Sebastian Gaskin, Amelie Patterson, and Del Barber.
2019 was an exciting year for the WCMAs, with nominee representation from all four western Canadian provinces and three northern territories, and an outstanding showing of female/female-identifying winners in the artistic categories. BreakOut West 2019 featured over 84 Canadian speakers, presenters and mentors, 41 international delegates – coming from the far reaches of Australia, Mexico, Germany and the US, thanks to support from FACTOR, the Government of Canada, the Canadian Private Radio Broadcasters, and Musication – 35 conference sessions, 600+ one-on-one meetings, countless business opportunities, and over 65 showcasing musical acts – including a remarkable number of Francophone performers, who were warmly welcomed by the strong local Francophone presence in Whitehorse.
In the spirit of helping to shape the next generation of artists, Music Yukon piloted an Artist Preparedness Program, where showcasing performers were given training to prepare for their upcoming appearances at BreakOut West 2019. Select performers were welcomed to BOW through a mentorship program organized by Association franco-yukonnaise, and were given a crash-course in the music industry, under the guidance of award-winning musician, Jocelyne Baribeau.
"Les artistes sont les ambassadeurs de notre francophonie. BreakOut West est un tremplin pour l'export qui leur permet de partager nos histoires et notre culture dans tous le pays et ailleurs," exclaims BreakOut West Interim Executive Director, Nathalie Kleinschmit. "Nous sommes ravis d'avoir accueilli un si bel échantillon de la musique francophone de notre région; du rock, du rap, de l'électro-soul au jazz, notre musique francophone est diverse et vivante. La communauté francophone du Yukon nous a accueilli à bras ouverts et nous la remercions!" BreakOut West 2019 saw incredible support from the Government of Yukon – who invested not only in the week's events, but also supported the training and community initiatives to help anchor the experience well beyond BreakOut West – Air North, Stingray, Yukon Brewing, and the host committee – Association franco-yukonnaise, Claire Ness, Jazz Yukon, MacBride Museum, OutCrop, Yukon Arts Centre, Yukon First Nation Culture and Tourism, and Music Yukon – as well as generous partnership from local and national sponsors. "We are excited to once again host BreakOut West in Whitehorse and it was fantastic to see performances in Yukon communities leading up to the festival this year," says Ranj Pillai, Minister of Economic Development, Government of Yukon. "This is a major celebration of western Canadian music and a tremendous opportunity to showcase the diversity of musical talent here in the North. The Yukon government appreciates the contributions of the creative and cultural sectors to the diversification of the economy. We are proud to support BreakOut West and help those involved in the music industry advance their careers."
"The Whitehorse Host Committee and Music Yukon would like to extend our thanks and appreciation to the team at WCMA and Yukon Media Development for the work they did to support BreakOut West 2019 in Whitehorse," says Elyssia Sasaki, Special Project Coordinator for Music Yukon, and Whitehorse Host Committee Member. "Events like this breathe the most incredible life into our city. It's been a pleasure to host both new friends and old, and showcase the incredible Yukon artists that contribute to the western Canadian music scene. Congratulations to all of the artists showcasing, and to the award nominees and winners!"
2019 WESTERN CANADIAN MUSIC AWARDS INDUSTRY WINNERS
Audio Engineering Award
Ben Kaplan, Fader Mountain Sound – BC
Community Excellence Award (Sponsored by Air North)
Excellence in Visual Design
Jadyn Klassen – MB
Impact in Artistic Development
Impact in Live Music (Sponsored by Canadian Live Music Association)
Dan Mangan – Side Door – BC
Impact in Music Marketing
Producer of the Year
Rayannah & Mario Lepage – MB / SK
Recording of the Year (Sponsored by Stingray)
Dan Mangan – BC
Video Director of the Year
Johnny Jansen - Said The Whale, UnAmerican – BC
2019 Kevin Walters Industry Builder Award
Duncan Sinclair
2019 Heritage Award
Hank Karr
2019 Western Canadian Music Hall Of Fame inductee
2019 WESTERN CANADIAN MUSIC ARTISTIC AWARD WINNERS:
Blues Artist of the Year
Ndidi O – BC
BreakOut Artist of the Year
Snotty Nose Rez Kids – BC
Children's Artist of the Year
Raffi – BC
Classical Artist / Ensemble of the Year (Sponsored by Canadian Music Centre [CMC])
Manitoba Chamber Orchestra – MB
Classical Composer of the Year
Carmen Braden – NT
Country Artist of the Year
Brett Kissel – AB
Electronic / Dance Artist of the Year
I M U R – BC
Francophone Artist of the Year (Sponsored by Association des professionnels de la chanson et de la musique [APCM])
Rayannah – MB
Indigenous Artist of the Year (Sponsored by APTN)
Northern Haze – NV
Instrumental Artist of the Year
Five Alarm Funk – BC
Jazz Artist of the Year
Jodi Proznick – BC
Metal / Hard Music Artist of the Year
Striker – AB
Pop Artist of the Year
Begonia – MB
Rap / Hip Hop Artist of the Year (Sponsored by Northern Touch Music Festival)
Vials – BC
Rock Artist of the Year
Dan Mangan – BC
Roots Duo / Group of the Year
Rosie & the Riveters – SK
Roots Solo Artist of the Year
Mariel Buckley – AB
Songwriter(s) of the Year (Sponsored by The Society of Composers, Authors and Music Publishers of Canada [SOCAN])
Dan Mangan, Cold In The Summer – BC
Spiritual Artist of the Year
Warren Dean Flandez – BC
Urban Artist of the Year
LOA – SK
Visual Media Composer of the Year
Jeffery Straker, The Storm Orchestral – SK
World Artist of the Year
Buckman Coe – BC
WINNIPEG, MB ANNOUNCED AS HOST CITY OF
BREAKOUT WEST 2020