Posted On: Oct 7, 2018
Where To Brunch in Kelowna
---
Got that early networking meeting, or looking for a great breakfast before the morning panel sessions? Here's a list of the best places in Kelowna to refuel for another day at BreakOut West.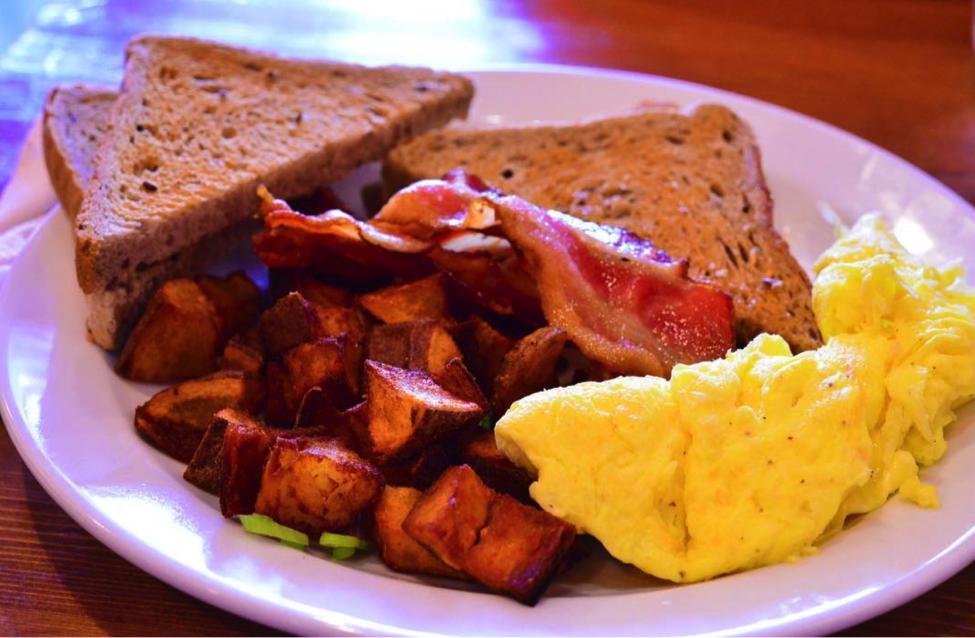 Photo credit @goburiiiin
At the top of most brunch experience lists, the Bohemian has a bit of an unfair advantage on the competition since breakfast and light lunches is about all it does. You'll find traditional brunch fare here – eggs, sausage, bacon and hash browns – but we recommend you go for the corned beef hash and add a little grilled salsa. Treat yourself with their Mimosa, which features Summerhill Pyramid Brut mixed with fresh orange juice. And at the "Boh" you'll find many homemade goodies, including the bread, the sausage and the jam.
Owned and managed by self-proclaimed Dead Heads, the Grateful Fed makes the most of Sunday morning – even if the party on Saturday night continues well into the wee hours. Brunch is served until noon and includes Steak and Eggs, Fed Bennys, waffles and three-egg omelettes. Of course, you can opt for bacon and eggs, but relax and live a little.
Here's a twist – Eggs Donny served with smoked salmon, spinach and tomato and sweet potato hash browns. The Marmalade Cat likes to think it's Kelowna's best-kept secret, but the cat's out of the bag. Sunday brunch is served from 9 a.m. to 1:30 p.m. Stop by on Monday for an egg croissant, and they'll throw in a free coffee or tea.
Sure, it's a bit different buying brunch from a truck, but that's how this little favourite started. Now a brick and mortar location, you can sit back and enjoy a relaxed meal. Get there early, the Classic Eggs Benny are only around until they're sold out. Don't worry if you want to grab something on the go, their food truck favourites are available to-go so you can enjoy brunch at nearby Knox Mountain Park or one of the beaches downtown.
This list was originally posted here.