Americanafest 2022
This September BreakOut West, CIMA, Alberta Music, Manitoba Music & SaskMusic, will be returning to Nashville for a business & showcasing mission at the 2022 edition of the AMERICANFEST! We're very excited to finally unveil the Canadian artists who will be accompanying us to Nashville this year.
Join us for great music, free food & drinks as we host a full afternoon of Canada House at InDo (632 Fogg St) on Friday, September 16 from 12:00PM-6:00PM. The event is open to conference attendees as well as the general public. Come out early to meet and network with the Canadians from 11:00AM-12:00PM and stay for the 9 exciting Canadian artists who will be performing throughout the afternoon.
Canadian companies representing the showcasing artists will also get the opportunity to participate in a morning of business events in partnership with Sounds Australia, British Underground and AMERICANAFEST. Canadian companies who will be in Nashville in September and who are interested in taking part in the business events can contact Jenia Schukov (jenia@cimamusic.ca) for more information.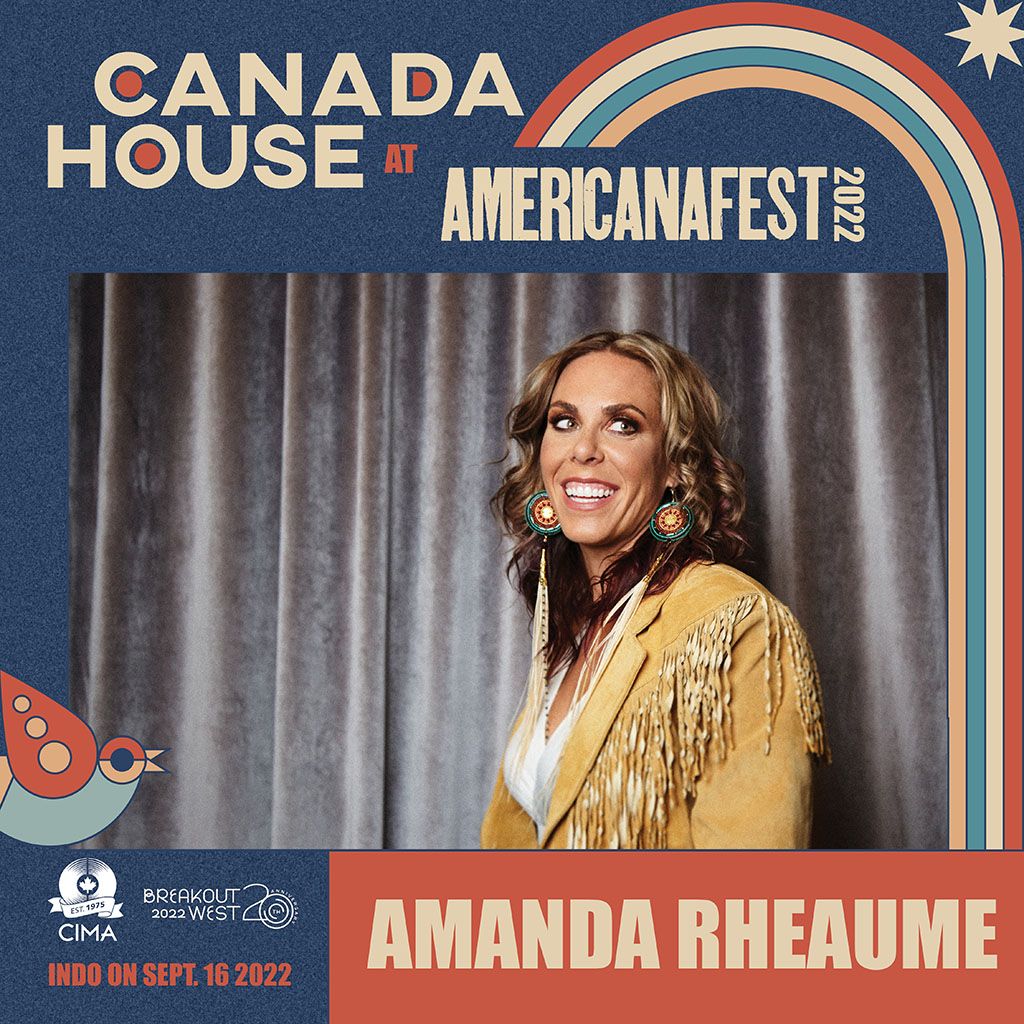 Amanda Rheume (ON)
Amanda Rheaume's rootsy, guitar-driven ballads introduce crucial dimensions to the world of Heartland Rock. In a genre characterized by anthems of underdogs, assumptions and unfair advantages, Rheaume's sound and story crucially and radically expand the boundaries, geographic and cultural, to make space for new perspectives on resistance and resilience. A Citizen of the Métis Nation, and an active and proud member of the 2SLGBTQ+ community, Rheaume's music is indeed from the heart, and the land.
First a songwriter, Rheaume comes from a long line of tireless, transformational organizers and activists, and carries this lineage forward in her ever-growing role as a crucial builder of Indigenous music infrastructure and community. From the International Indigenous Music Summit, to newly-founded Ishkode Records, and the National Indigenous Music Office, the goal of raising Indigenous sovereignty in the music industry drives all of Rheaume's work.
Rheaume (she/her) has released 5 full-length albums over a period of 15 years, a self-managed career that has traveled countless tours and milestones. 2013's Keep a Fire was nominated for a JUNO Award and won a Canadian Folk Music Award for Indigenous Songwriter of the Year. With a new single "100 Years," a driving, surging Copperhead Road-esque journey through a wilfully, harmfully misrepresented chapter in a violent colonial timeline, Rheaume makes a powerful statement about history and identity.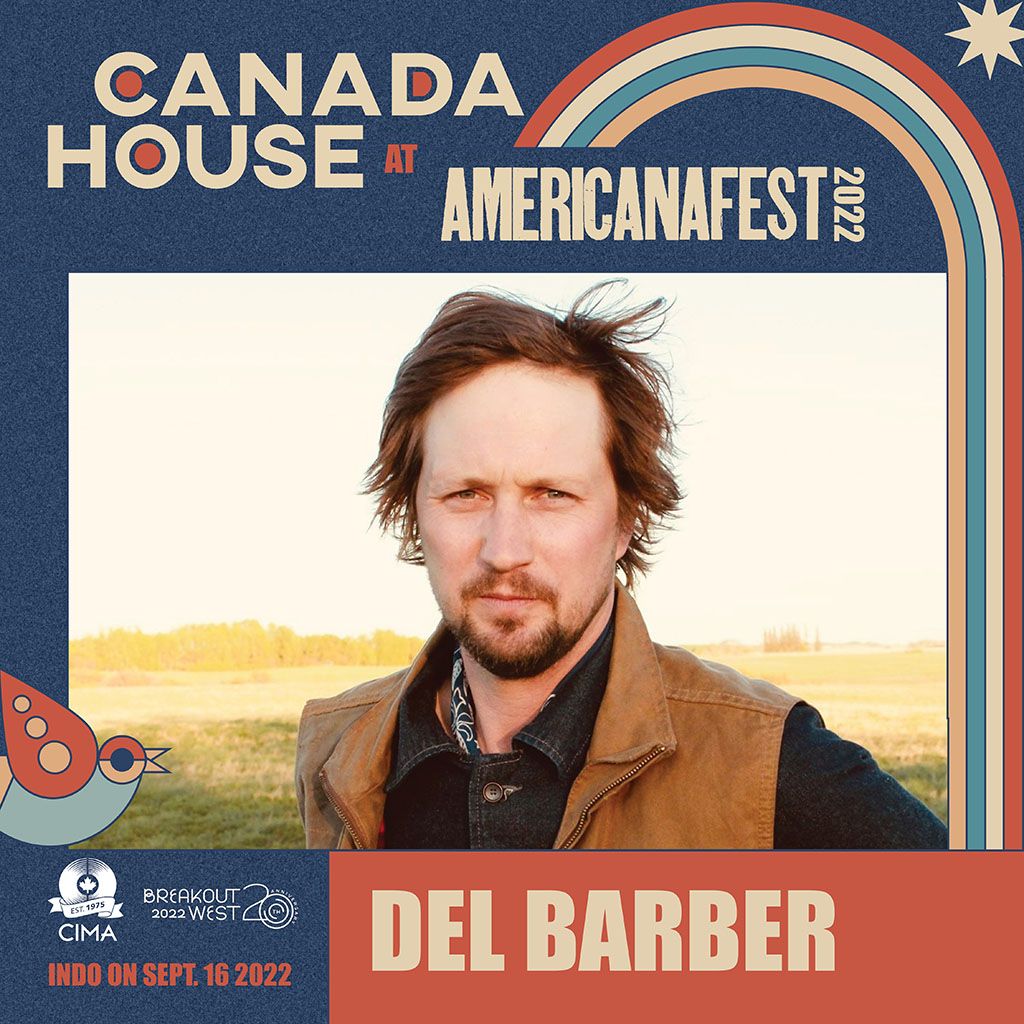 Del Barber (MB)
As the follow up to his 2020 Juno-nominated album Easy Keeper, Stray Dogs finds Del Barber bridging his past and present. Conceived during pandemic isolation at his rural Manitoba home, the eight songs on Stray Dogs are drawn mainly from Del's large stock of previously unfinished demos, given renewed focus and polish by his longtime band and producer Scott Franchuk.
Paring things down to the bone, the acoustic-based Stray Dogs captures the essence of Del's art, of which Rolling Stone wrote, "Like John Prine (one of his primary influences), Barber writes the types of songs his characters might listen to themselves."
From the first single "Meantime"—a show of support to his favourite venue in Winnipeg—to the heart-swelling closer "Just A Little Heat," written with his father, Stray Dogs is a powerful reflection of the resilience we have all displayed over the past year. It also shows how Del has emerged even stronger, and how he truly deserves a place among Canada's most celebrated singer-songwriters.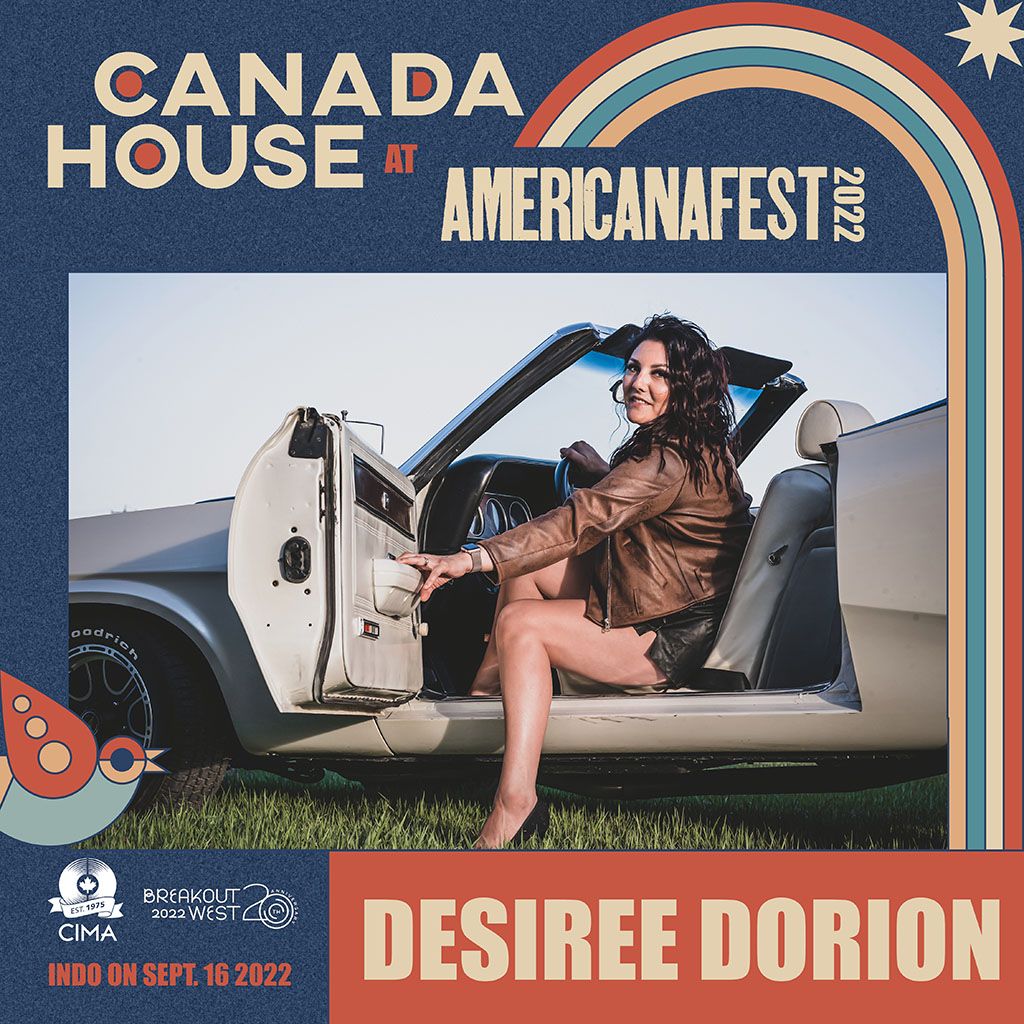 Desiree Dorion (MB)
Desiree Dorion grew up a mile and a half from the grounds of Dauphin Country Fest, one of the biggest outdoor music festivals in Canada. As a little girl she would ride her bike there when the festival wasn't on, climb up on the stage, and pretend to play to the thousands of fans that come to watch big country music acts. In 2014 her dream of playing the mainstage came true when she shared the stage with The Band Perry.
The JUNO Nominee is one of the most celebrated female artists in country music in Manitoba. She has had five songs chart in the top 100 on the Canadian country music charts (TRAX), along with several reach the top spot on the Indigenous Music Countdown. Her songwriting partner on her most recent album, Break the Chain is producer/songwriter Chris Burke-Gaffney. They enjoyed a successful collaboration previously with the hit "Whiskey Knows" In 2017, Desiree took home the award for Songwriter of the Year at the Manitoba Country Music Awards for co-writing "Whiskey Knows" with Chris Burke-Gaffney. "Whiskey Knows" was also a semi-finalist in the International Songwriting Competition.
Desiree's most recent release, "Sometimes I Drink," was co-written with JUNO Award winner, Crystal Shawanda at her home in Nashville and produced by Chris Burke-Gaffney. It reached #12 on the country iTunes charts in its first week of release, stayed in the top 100 on the Canadian country music charts (TRAX) for 16 weeks and reached the #1 spot on the Indigenous Music Countdown.
The JUNO nominee is a proud member of the Opaskwayak Cree Nation. She recently hosted the Achimotak series with the Canadian Country Music Association and is an artist ambassador with the Downie Wenjack Foundation.
Desiree has toured from coast to coast in Canada as well as performed in Las Vegas and Nashville.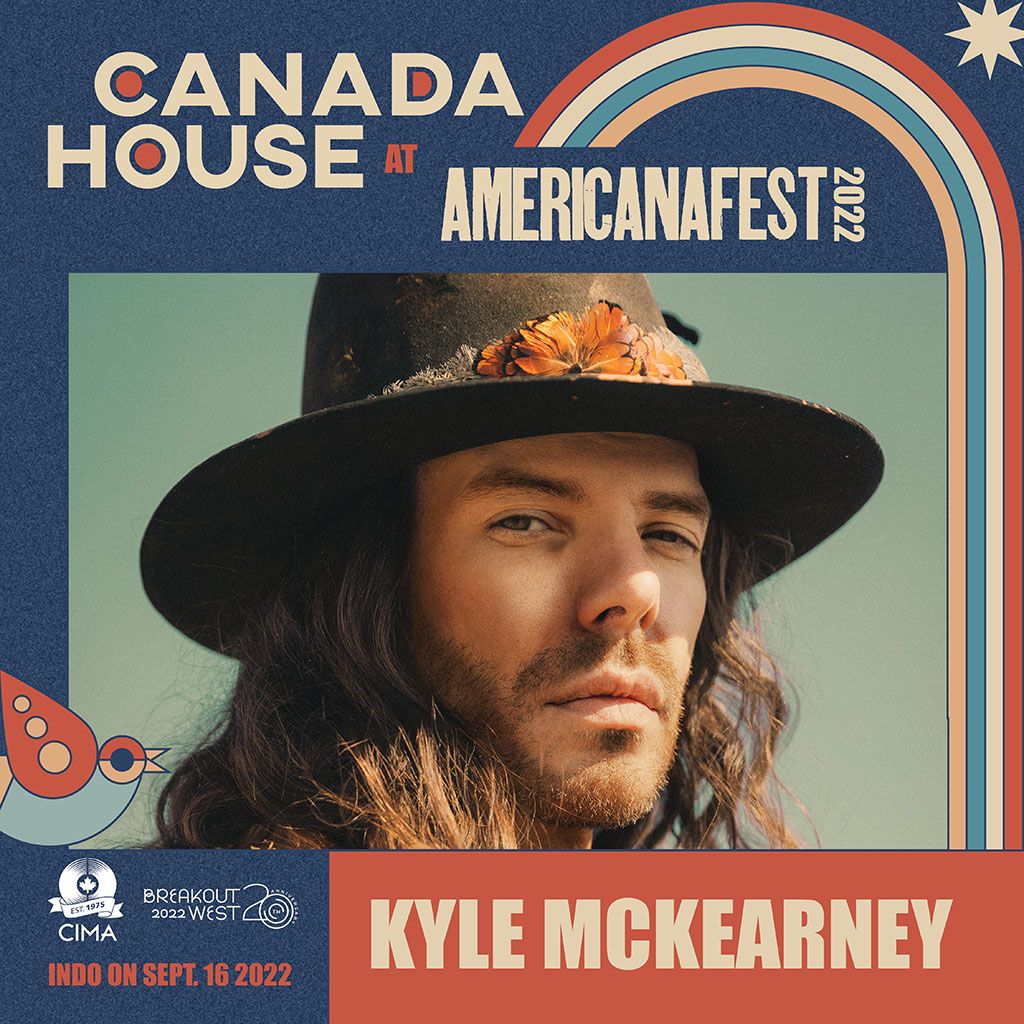 Kyle McKearney (AB)
Kyle McKearney is making his mark as Canada's next Americana / Roots export, with the release of his debut solo album, "Down-Home". Recently named Project Wild's 2021 Top 12 participant, Kyle's also garnered 2x YYC Music Award nominations, 2x Country Music Alberta nominations and has amassed over 500,000 global streams this year.
Born and raised in small-town northern British Columbia, Kyle McKearney grew up immersed in Country and Bluegrass music. He followed that passion by first moving to Nashville upon finishing high school, where he absorbed the city's atmosphere and learned how much of its classic music was made. Taking these lessons back home, where he's now settled near Calgary, Alberta, he began applying them to his work on stage and in the studio, all while honing his skills as a singer/songwriter.
From there he formed the alt-pop band The New Electric with his brother Shade, finding success at radio in 2016, which led to a Canadian Radio Music Award nomination and a national touring spot with Backstreet Boy Nick Carter. The New Electric evolved into the band KROWNS in 2018, with its harder edged sound attracting the attention of Queen drummer Roger Taylor. Kyle's relationship with Taylor resulted in the pair writing a song together and Kyle being tapped to join the touring cast of Queen's musical theatre show We Will Rock You in 2019.
Following that six-month run, Kyle returned to his Americana roots, launching a series of cover song videos that have tallied over 800K views on Facebook alone. From there, he gathered the best musicians he could find to help craft his new signature sound, one in line with the current revolution underway in country music spearheaded by artists such as Chris Stapleton, Brandi Carlile and Jason Isbell.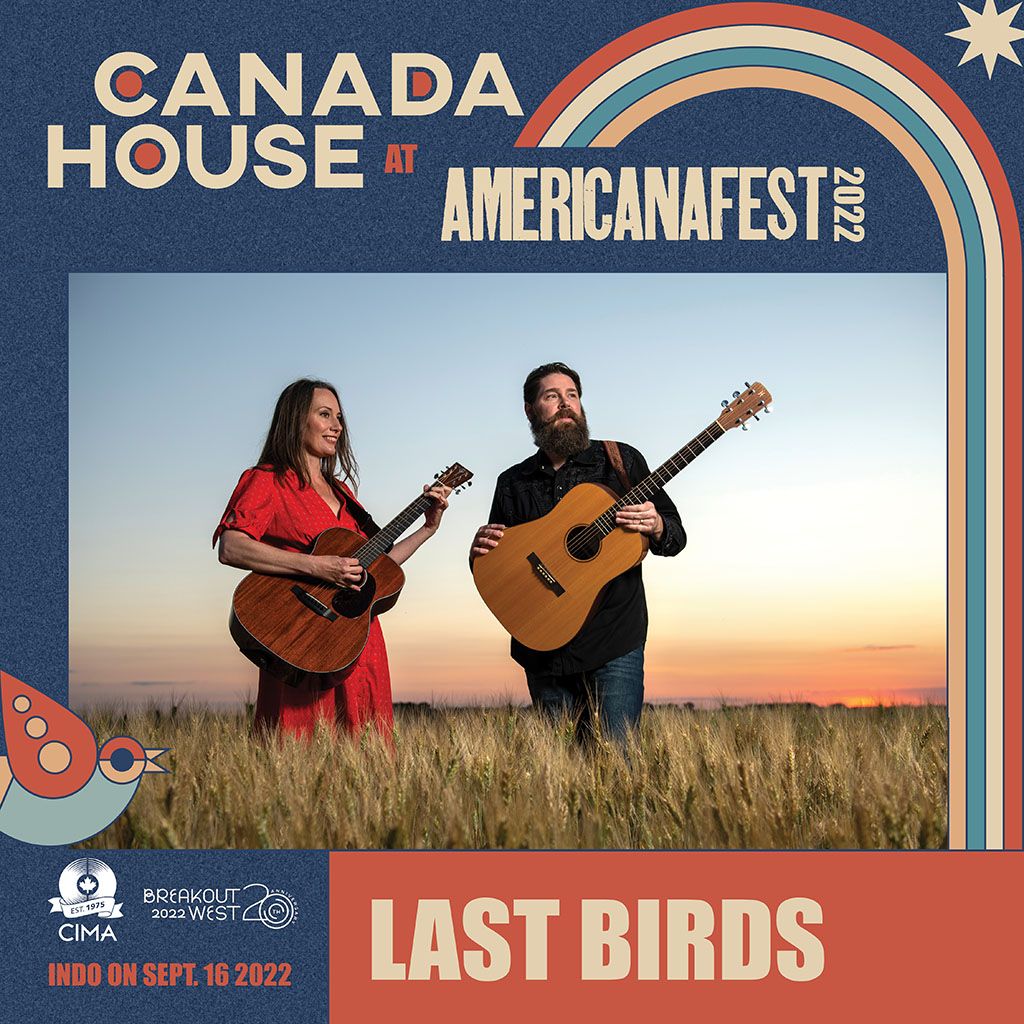 Last Birds (SK)
Folk-Americana duo, Last Birds, is the offspring of Canadian Folk Music Award nominated artists, Lindsay Arnold and Mike Davis.
Their sound harkens back to the early days of country folk music while exploring dilemmas relevant to the modern day.
Due to their solid 14-year marriage, the couple can deliver the kind of close vocal harmonies that blend into one voice. Last Birds' time-travelling lyrics of aging love and other hardships are layered thoughtfully over interwoven acoustic guitars.
The duo's live "two voices, two guitars" style allows for dark, haunting storytelling to shine through while their on-stage banter reflects the humour infused in their relationship.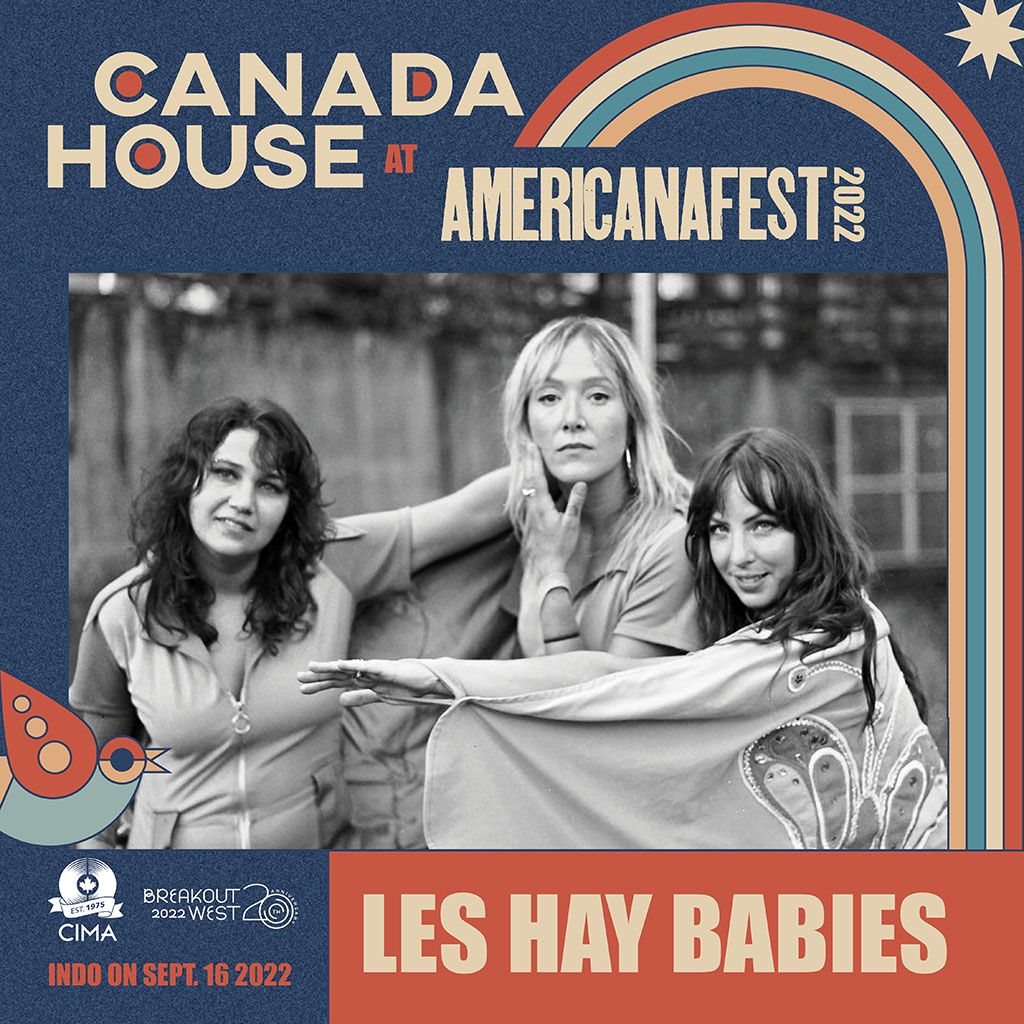 Les Hay Babies (QC)
Les Hay Babies, on les connaît comme les trois jeunes Acadiennes authentiques, comiques et plutôt chill. Elles sont avant tout de bonnes chums qui ont bien de la difficulté à se prendre au sérieux sauf quand vient le temps de faire de la musique, la raison pour laquelle elles se sont rencontrées. Leurs influences s'opposent, se mêlent et se complètent. Y'a du folk, de la comédie, du rock, de la mode, des pizzas rolls mais maintenant, après huit ans de métier, la direction est fluide et plus aiguisée que jamais. Depuis leurs débuts, elles ont fait à leur manière, avec amour et ça paraît que ces filles-là s'adorent. Ce qu'elles proposent se sont trois voix harmonieuses, un rythme contagieux et des paroles qui sont là pour rester.
Depuis leurs EP bilingue Folio, parue 2012, Les Hay Babies enchaînent les tournées, ce qui les inspire pour écrire les titres qu'on retrouve deux ans plus tard sur Mon Homesick Heart (2014, Simone Records), un album indie-folk-country qui vient du cœur. Elles sont sacrées grandes gagnantes des Francouvertes en 2013. Plus tard, elles accumulent les récompenses et les nominations (dont trois au Gala de l'ADISQ en 2014) et reçoivent en 2014 le Prix Édith-Butler du Gala des mérites de la SPACQ (Société professionnelle des auteurs et compositeurs du Québec), en plus d'être élues « Auteur-compositeur francophone de l'année » au Canadian Folk Music Awards. En 2015, My Homesick Heart a été couronné « Album francophone de l'année » aux East Coast Music Awards. Elles ont l'honneur de jouer au parlement pour la fête du Canada en 2016 et pour les jeux du Canada en 2017. Tout ça mène à la sortie du 2e disque La 4e dimension version longue avec un son plus rock, inspirée des années 70 et 80 qui leur vaut une nomination à l'ADISQ en 2017. En tournée avec trois musiciens, elles proposent un show comique et énergétique qui se transforme d'une soirée à l'autre.
Avec Boîte aux lettres, leur 3e album, elles retournent à la simplicité. Grâce aux années de tournée, elles maîtrisent encore mieux leurs instruments et sont aujourd'hui des musiciennes établies. Vivianne, Julie et Katrine qui forment la base du groupe manient toujours les guitares, mais flirte aussi avec la contrebasse et parfois la batterie. Sur scène, elles sont accompagnées de talentueux musiciens. Pour la toute première fois, Les Hay Babies offrent un show concept, méticuleusement travaillé et bien sincère.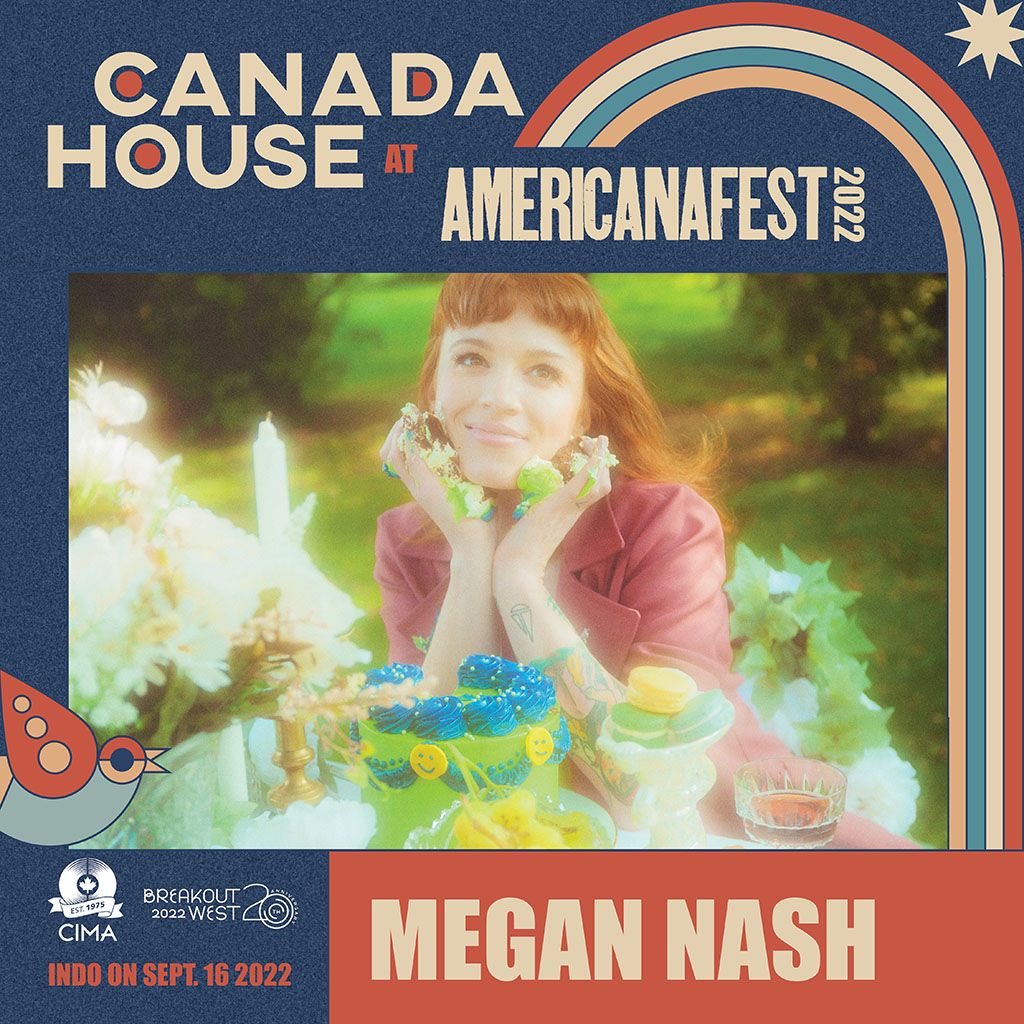 Megan Nash (SK)
Throughout their self-produced upcoming album Soft Focus Futures, Megan Nash mines the death of her marriage for clues that could decode its demise and set her on a path toward some sort of stability in self. In the process, they achieve a distillation of heartache and its attendant, all-consuming power that arrives like a 100-year flood in blossoming crescendos buoyed by precise poetry evoking unnatural disasters, the tyranny of silence, old dogs, and the isolation of life in the country. The blue hues, unsteady triumph, and emotional grandeur of Soft Focus Futures earns a spiritual kinship with author Elizabeth Smart's masterpiece, By Grand Central Station I Sat Down and Wept, about Smart's affair with George Barker. "The water submerges and blends, but I am not dead," Smart writes about grief and love. "O I am not dead. I am under the sea. The entire sea is on top of me."
After "Table For One" sets a scene of quiet devastation with a sparse acoustic guitar strum, the slow-building tidal wave of "Artifact" reveals the loneliness of separation's aftermath: "Our love is an island where we used to live," Nash sings over the song's dreamy wash. "It was swallowed by the ocean." With "My Own Heart," she seeks a cosmos-sized space in which she's able to learn to be alone with herself; the more grounded, guitar-fuelled "Coffee" hammers home the less desirable realities of that isolation, like bad dates and the fear that that accompanies being on your own in a creaky old house. With incisive, earthy verse, Nash invokes the particularities of their Prairie home, parsing through childhood memories of her family's small farm and searching for her place in that lineage with "Another Silent Night," while using the vernacular of small-town gossip to paint a lonesome rural scene on "Are We Still In Love?" The sonic scope of "Chew Quietly/Clean Slate" looms vast over anxieties about meeting someone new, deploying epic, frenzied breakdowns to communicate inner turmoil. As the curtain closes, Nash is careful to avoid claiming resolution or closure—the nature of those concepts are fickle at best—and instead chooses to let her heart beat out "the poisonous rhythm of the truth." But the silence lingering in the exhales intertwined at the end of "Table For One (reprise)" begins to, maybe, carve out space once again for a great flood of love.
Soft Focus Futures was released via acronym Records on what would've been the fourth anniversary of her wedding—November 3, 2021. To build the album's lush soundscapes, Nash turned to their long-time musical co-conspirators the Best of Intentions, composed of talented multi-instrumentalists Dana Rempel, Darnell Stewart, and Tanner Wilhelm Hale. Additional contributions feature Brady Frank, Dalton Lam, Digawolf, Stacy Tinant, Jenna Nash, Logan Amon, and Megan's wizened dog Shiloh, to whom she dedicates a poem in the liner notes of the album. Soft Focus Futures was officially engineered by Dana Rempel, but in most cases, because of pandemic restrictions, each contributing player individually recorded their own parts in a collective act of camaraderie that testifies to the closeness of those involved and their faith in the quality of Nash's work. Despite the distance, Soft Focus Futures is a cohesive creation that sounds as though it was made in the presence of dear friends so close they could breathe on one another. The album was mixed and mastered by Justin Bender at Divergent Sounds Studio.
Nash uses both she and they pronouns and lives on Treaty 4 Territory. They've won and been nominated for numerous awards, including a 2019 JUNO Award nomination for Contemporary Roots Album of the Year for Seeker and a 2021 Best of Moose Jaw Award for Best Musical Artist. The recognition back home is in no small part due to her long and winding history of hitting the road, having performed in the United States, the UK, Germany, Portugal and Estonia on top of countless gigs in Canada's small towns and sprawling metropolises. With everyone's health top of mind on the touring schedule to come, rest assured you'll be able to see them—and hear Soft Focus Futures live—the minute she's able to safely hit your town.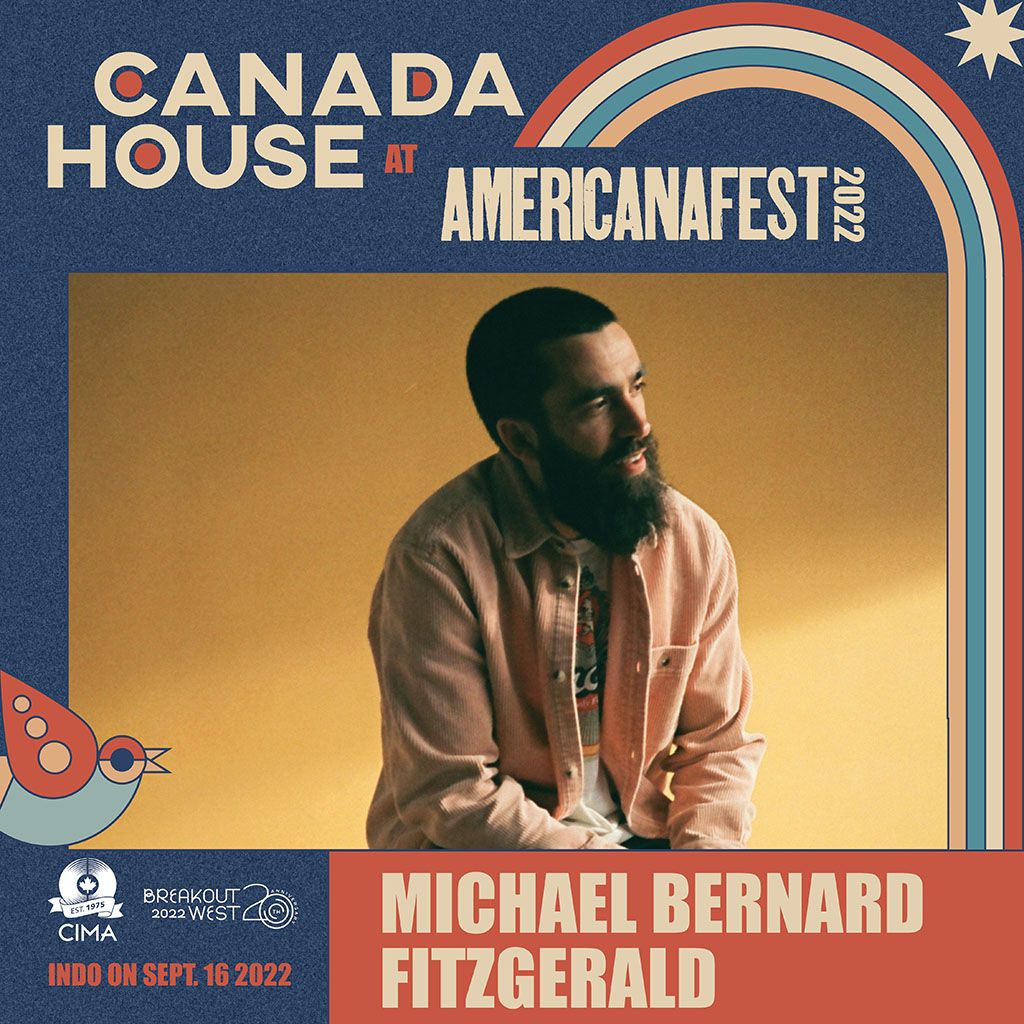 Michael Bernard Fitzgerald (AB)
Michael Bernard Fitzgerald is a Canadian singer/songwriter who has collected an audience of fans across North America drawn to simple honest words and a genuine smile. Having released 4 full-length albums to date, Fitzgerald has spent his career since 2006 creating music, touring, developing as a songwriter, and connecting with audiences. Fitzgerald's unique and innovative ideas coupled with his inherent warmth allow him to engage with people in a way that always leaves them meaningfully connected.
After over a decade of working with labels, creating songs with top-tier L.A. songwriters and producers including Jon Levine (Drake, Dua Lipa), Brian West (Maroon 5, K'naan), and Dennis Herring (Ra Ra Riot, Modest Mouse) on About You, and spending some time in the charts with "I Wanna Make it With You" (2016) and "One Love" (2016), Fitzgerald has finally found himself and a calm, rooted, unfeigned sound at home. A career of touring across Canada and around the world sharing the stage with artists like Bryan Adams, Ben Harper, Dan Mangan, Sam Roberts, Joel Plaskett, and Kings of Leon has brought Michael back to his hometown, Calgary Alberta, to create his newest record Love Valley.
If it was in a small club or larger theatre like the Vogue in Vancouver, the Danforth Music Hall in Toronto, Jack Singer Concert Hall in Calgary, or on the big stages at a festivals like Calgary Folk Festival, Winnipeg Folk Festival, Firefly Festival or Mountain Jam (to name a few) the spirit of honest connection with people has always existed in Fitzgerald's performances. Today, he knows the value of time spent living in the moment and continues to go forward fostering the experience of connecting one song, one room, one fan at a time.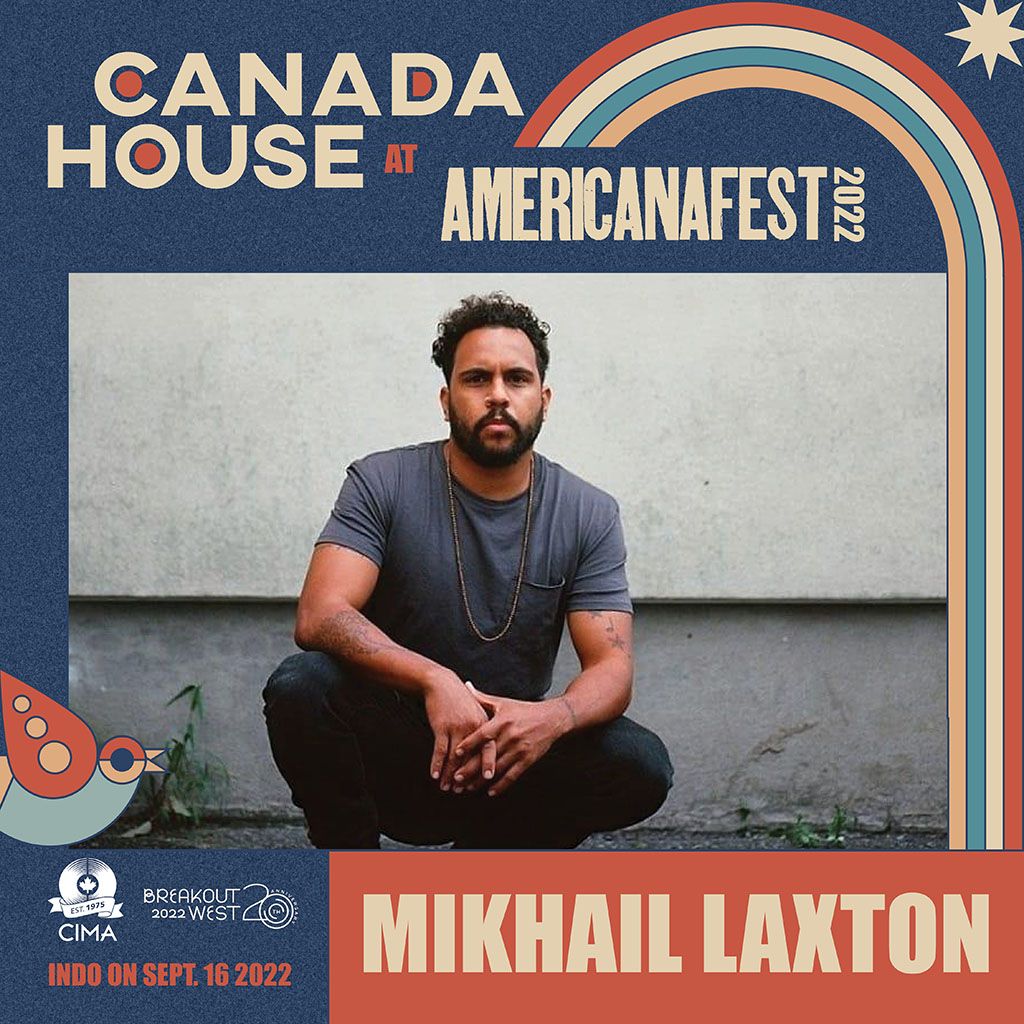 Mikhail Laxton (ON)
"I think we live in a world where it's so hard just to be yourself. If I have to explain what these songs are about, then I haven't done my job."
Soulful and raw, Mikhail Laxton's debut collection Too Easy serves as a powerful introduction to an artist poised to join the ranks of Canada's great singer-songwriters. Drawing inspiration primarily from the power of love, Laxton delivers his message through his unforgettable voice and funky acoustic melodicism. It is indeed too easy to defy genres when your music is a reflection of exactly who you are.
Laxton, who now calls Ottawa home, relocated to Canada's capital from his native Australia three years ago upon marrying his wife Leah. The move also proved to be a boost to his creative life, as most of the songs on the recordcame out of the emotional whirlwind he experienced during that period. By opening himself up through his music, Laxton quickly saw the positive impact it had on his audiences.
Of course, it took an extended period of growth to reach that point. Born in the small town of Mossman on Australia's northeastern coast, he discovered classic rock at age 10 and started out playing drums before switching to guitar. By his early twenties he was busking at the farmer's market in Brisbane, and playing regularly at a café thererun by his future wife. This soon led him to become a mentor to young local singer/songwriters, a natural extension of Laxton's outgoing personality.
In 2015, Laxton auditioned for Australia's version of the immensely popular television show The Voice, where he advanced to the "Super Battle" round that season. Although the rules of the show stipulated that contestants sing songs by other artists, Laxton was encouraged by celebrity coach Jessie J to keep developing his original material. That turned out to be a huge turning point, he admits, which sethim on the path that ultimately brought him to Canada.