BreakOut West At FOCUS Wales 2019
BreakOut West is heading to FOCUS Wales and we are taking seven incredible Western Canadian artists to perform Thursday, May 16th, 2019 to Saturday May 18th, 2019.
---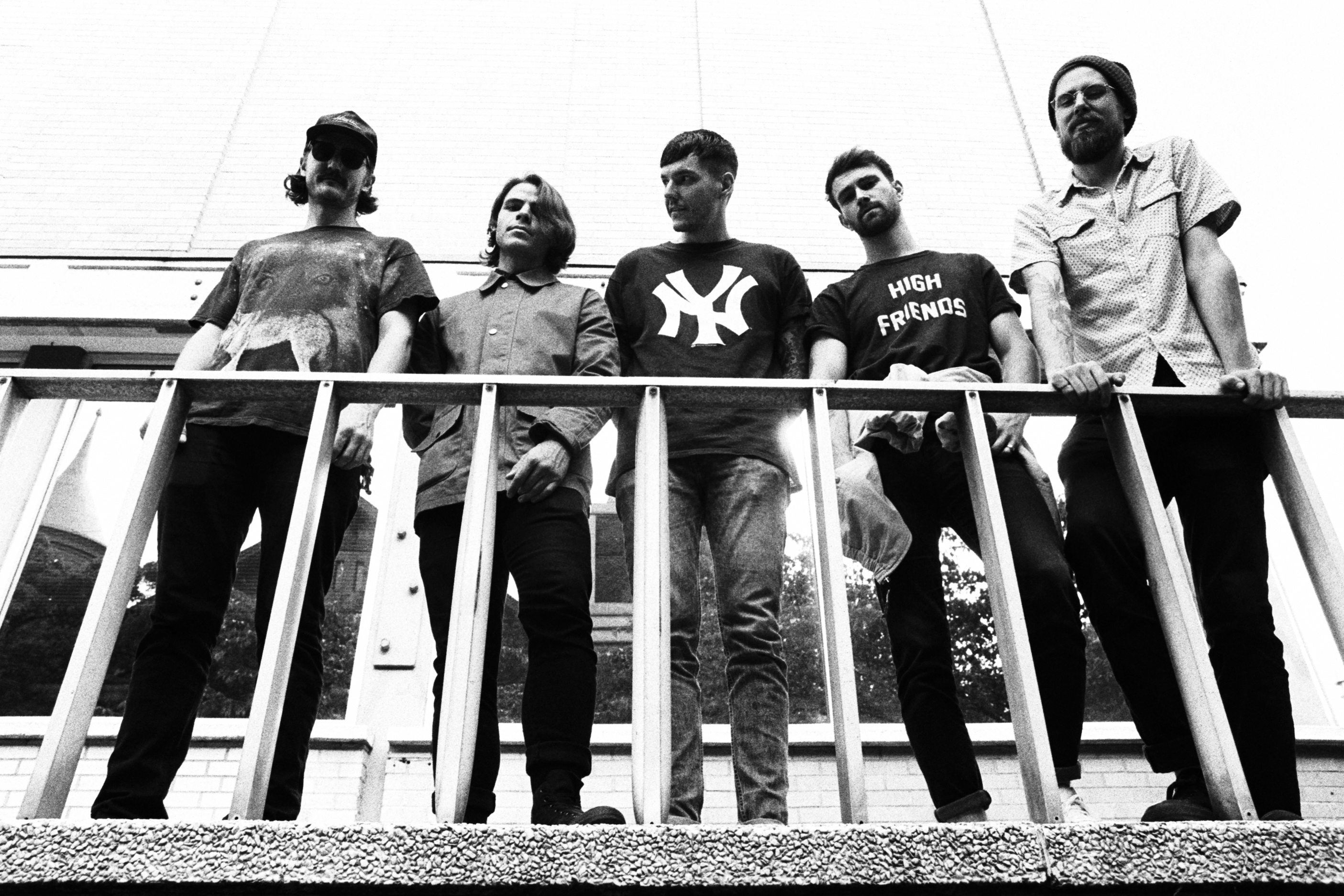 Bad Animal (AB)
Listening to Bad Animal takes you to two places at once – one foot is in the early 00's New York indie scene, a post-punk rock and roll revival, while the other foot is squarely in the present moment, experiencing life with a primal, exciting energy that forces you to pay attention.
With their first album "Tonight" (2016), the band introduced their swaggering, infectious energy to the Canadian scene, and the scene took notice. Establishing themselves as go-to party starters in their hometown of Calgary, the band was invited to open for acts like Blink-182, The Used, Mother Mother, SWMRS, and Matt Mays, and joined the lineup at events like Canadian Music Week, Big Slam, Skookum After Dark and Big Winter Classic.
Now, the band is preparing to release the next chapter, "All Time", the new album recorded with producer Colin Stewart (Black Mountain, Destroyer, Hot Hot Heat, Yukon Blonde) at his Hive Studio on Vancouver Island. It's slick and confident, while also maintaining the raw, indestructible energy the band has become known for. The relentless first single "Blackout" provided a first taste of the new sound, while the follow up "Oh No" takes a playful but frantic turn. It's this cathartic combination that wins over fans at every show, as they join the pack, one by one.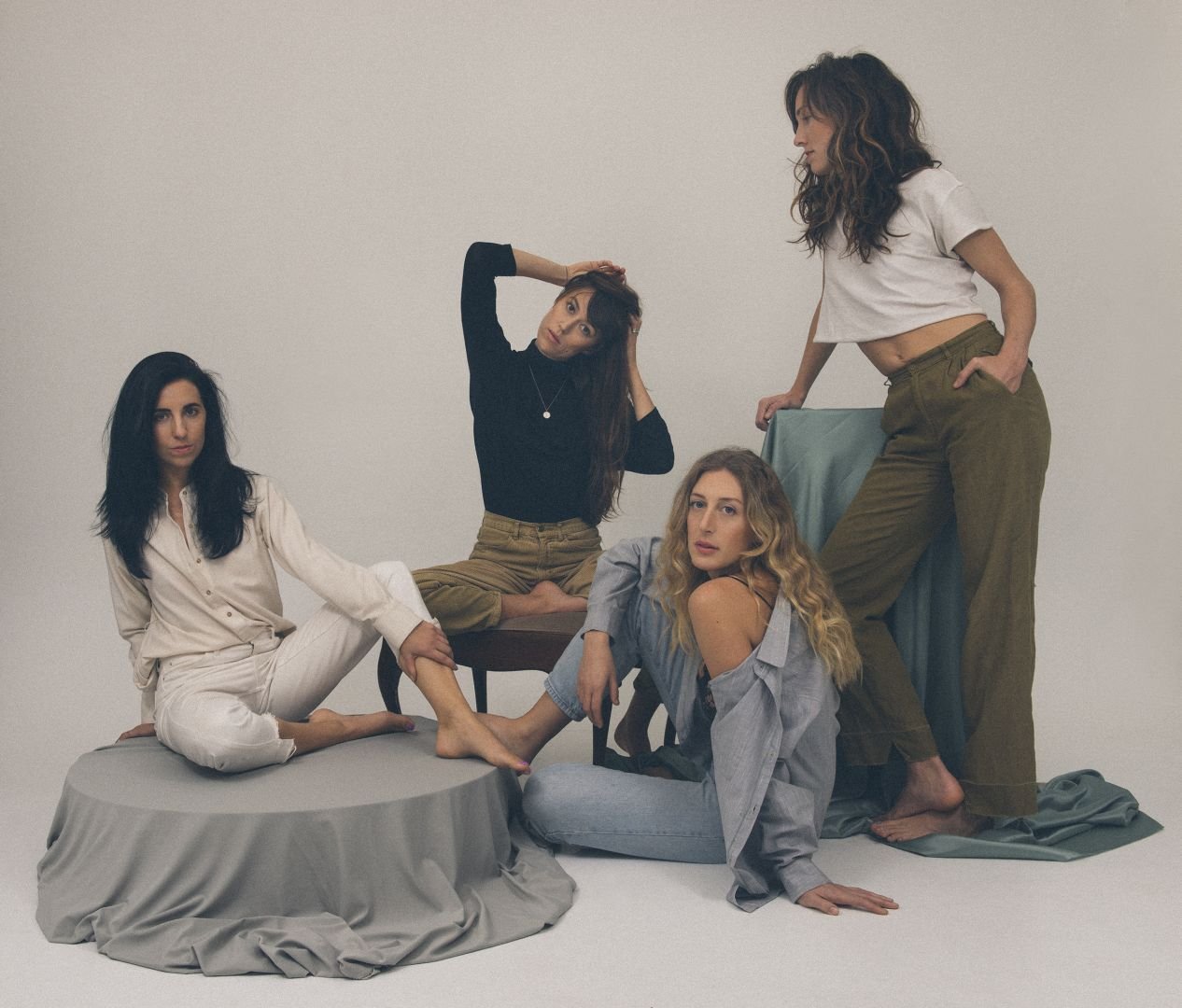 FRANKIIE (BC)
Sometimes it takes time apart to regain an appreciation for what you have. That's what Vancouver-based indie dream-rock group FRANKIIE experienced throughout the winter of 2016/17. It had been three years, one EP, several tours, and a debunked reality TV show pilot when the 4-piece started questioning their direction as a group. They ended up naturally drifting into their own interests; one member started a fashion line, another released a solo EP, one became a school teacher, and the other moved to a small island community to work and surf. But it didn't take long before they found each other again, this time with a renewed excitement for the bond they share over music and adventure-seeking.
In contrast to their self-released 2015 EP Girl of Infinity, which hit #34 on the !earshot National College Radio charts, and landed them tour dates from Haida Gwaii (near Alaska) down to the Southern Baja in Mexico, their new music moves away from folkier tendencies and into a more experimental alt-rock vibe.
Over the past year FRANKIIE has been writing new material and working with producer Jason Corbett of ACTORS at Jacknife Sound to finish their debut full-length album which will be released in Spring 2019 on Paper Bag Records. With a refreshed sense of energy and cohesiveness as a group, their sound has naturally developed to include more driving rhythms, while still capturing the soulful melodies and intricate harmonies that first won over fans.

The new album's first single "Glory Me" is a contemplation of life and death, and like many of the tracks on the upcoming album, it explores the questions of meaning and purpose - feelings that were heavily shadowing their lives before they took time for individual self-discovery. Exploring new sounds and lyrical ideas while holding on to their core strengths as songwriters, FRANKIIE is poised for another set of adventures as their evolution continues.

"With an approach that masterfully marries Fleetwood Mac's lush rock qualities with the intimate anthemic approach of Warpaint, "Glory Me" is a gorgeous, awe-inspiring single. The driving rhythms and the steely chimes of the reverb-drenched guitars are intoxicating and sublime, and the four-piece's harmonies are stunning." - The Review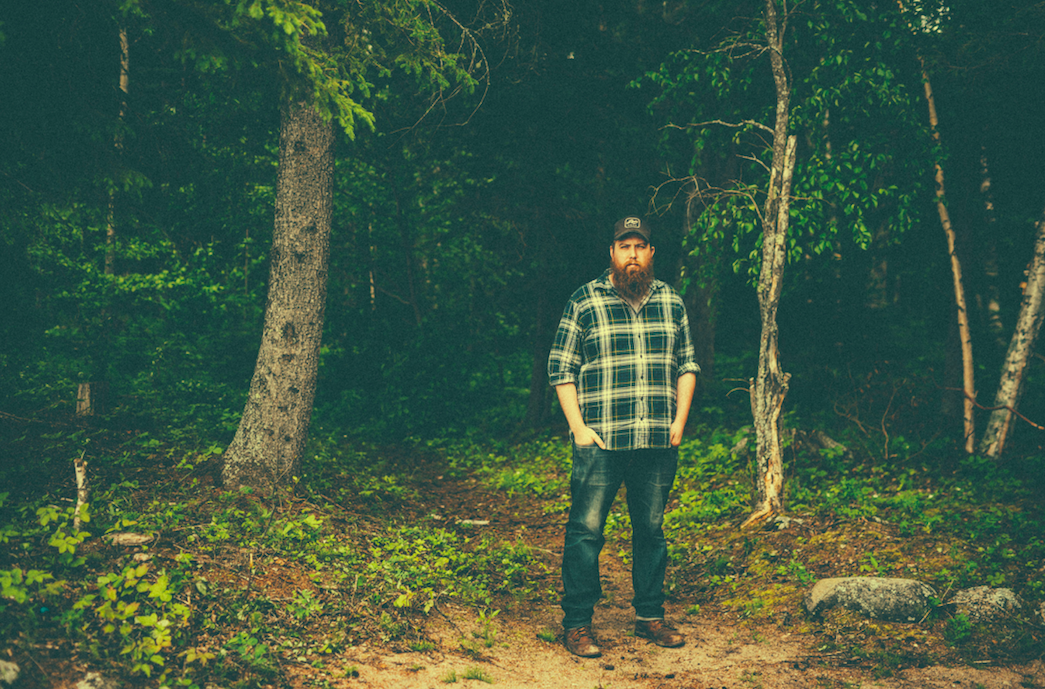 Gunner & Smith (SK)
Hope and redemption. Philosophy and folklore. The music of Gunner & Smith has always been a collection of fiery elements, blending searing guitars, brawny rhythms and distinct folk-family vocals to produce tightly-knit rock anthems. But on Byzantium, the group's second full-length album, the songs simmer and seethe with a newfound brooding energy that looks at the darker sides of love, loss and humanity.
Anchored by the stolid songwriting of frontman Geoff Smith, the ever-shifting nature of the band has once again undergone another evolution, with a talented cadre of musicians joining the frontman at the helm. Featuring an ever-expanding sound that combines indie rock, alt-country and sizzling psych-Americana, Byzantium is borne from a deeper, darker place than the group's previous material.
Having released his debut full-length album He Once Was a Good Man in 2014, the band has since toured across North America numerous times, traversing across the highways that cut through desolate areas that the frontman drew his inspiration from. Tapping into the mysticism of yesteryear, Smith - who has a Master's Degree in Religious History focused on the Radical Reformation - continues to embrace a number of sly classic rock influences that tendril their way into the group's core. But on his latest collection of songs, the riffs are somehow tighter, the backing instrumentation more fluid.
Recorded at Sinewave Studios, located 100 km away from the group's home in Saskatoon, it was here where Gunner & Smith built their recorded sound with gear gathered and borrowed from friends and family scattered across Canada. Surrounded by rural, open plains and dilapidated buildings, the cadre of road-seasoned musicians managed to yield a brawl of gothic country, gritty folk, and cinematic rock. Recorded in a scant six and a half days, Byzantium was overseen by Andrija Tokic of Nashville - the producer behind the Alabama Shakes biggest breakthrough album Boys & Girls. Recording the Gunner & Smith sessions live off the floor straight to analog tape, the resulting sounds are both soft and lush, watermarked with the romance, deeply textured soft melodies, pop hooks and explosive choral climaxes.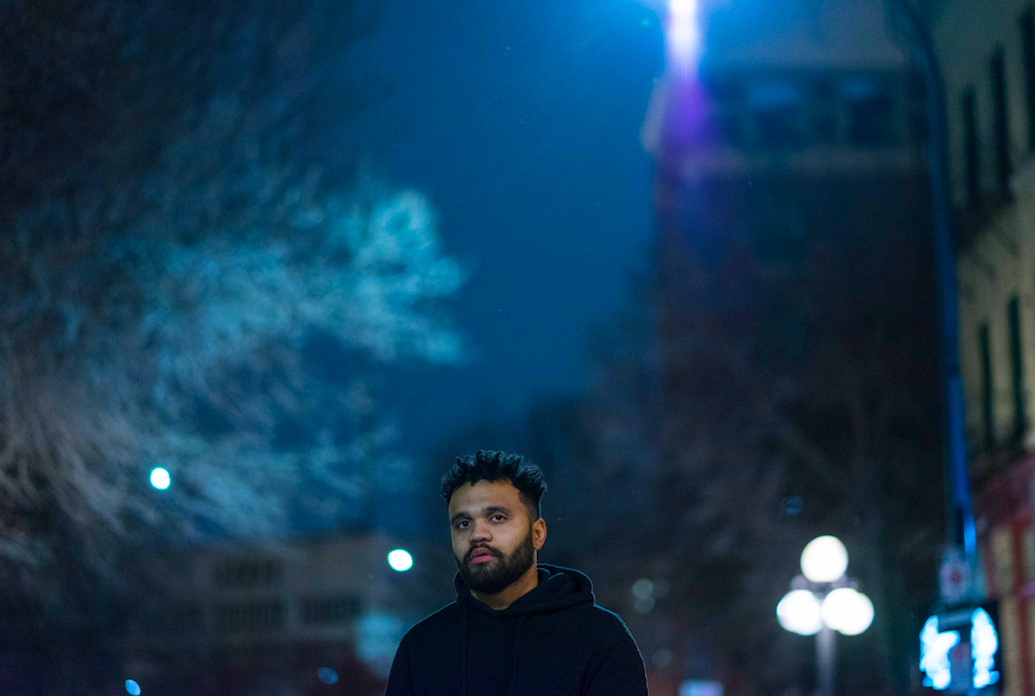 Malcom-Jay (MB)
Malcolm-Jay is an award nominated, socially conscious and self reflective artist who has now been active in hip-hop for a decade. He has played for Manitoba Music, Nuit Blanche, New Skool Rules, Northern Touch Music Festival and BreakOut West. He's catching the attention of fans and industry alike with his natural charisma, ability to engage and connect with the most diverse of audiences.
Malcolm-Jay now offers hands-on production and songwriting workshops, most recently at Northern Touch Music Festival (alongside Kato, a celebrated American producer) and Studio 393.
The Enemy Within, the first full-length solo album also shows his skill in production and has earned him an active following worldwide. It showcases his growth as a man and a musician. Malcolm-Jay gives his all, often backed by his energetic band; it's hard not to relate to the honesty and passion permeating his music. This independent release spent several months in the Top 10 of Canadian campus charts. Hear the newest music at live performances!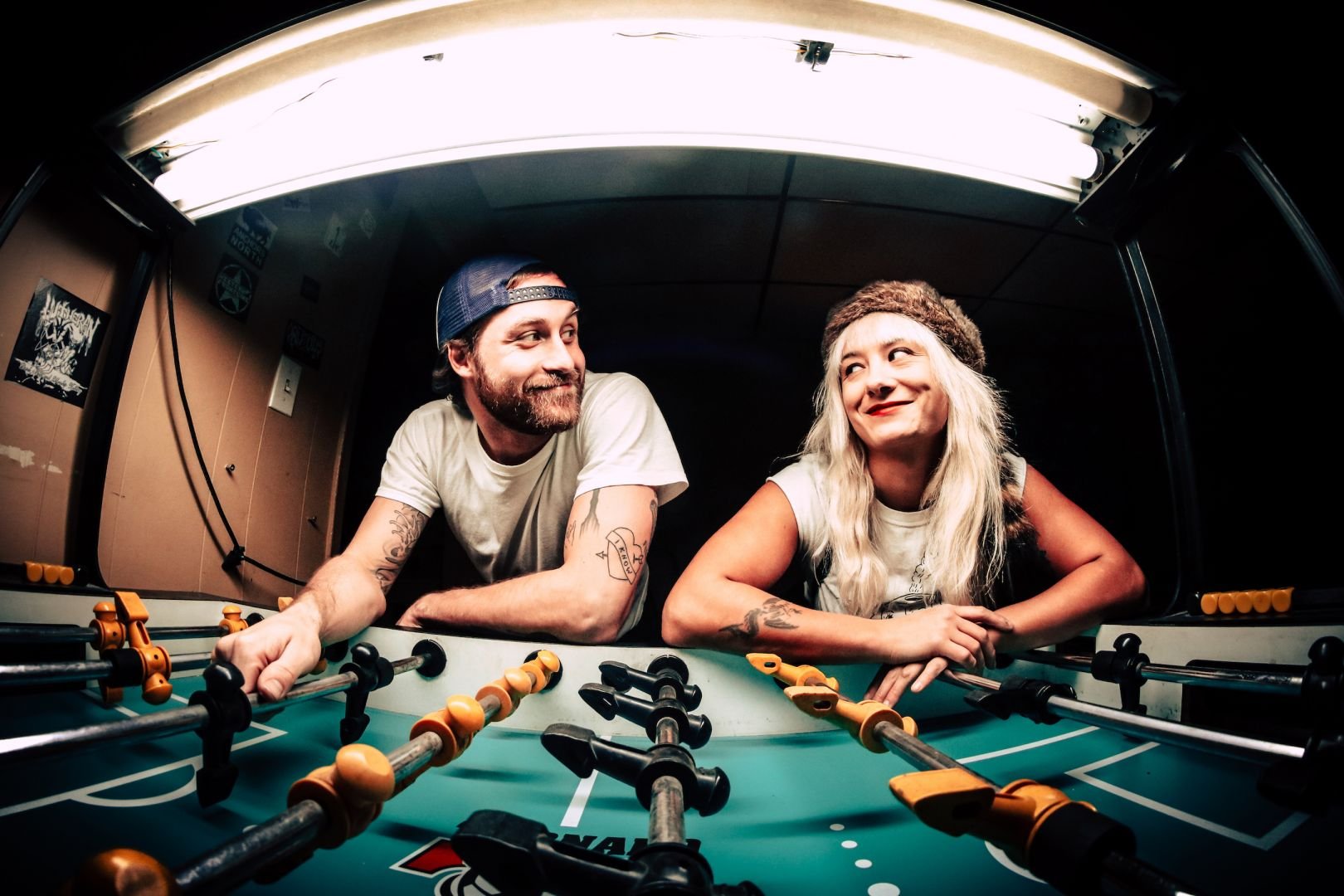 Miesha & The Spanks (AB)
In 2018, you have to be pretty ballsy to call your new album Girls Girls Girls. It is, after all, already firmly cemented in rock lore. Well, if there's anyone ballsy enough to do it, get away with it and stake their own claim to it, it's Miesha and the Spanks.
The Calgary, Alberta (Treaty 7 Territory), guitar-and-drum duo of front woman-guitarist Miesha Louie and drummer Sean Hamilton own it ferociously, emphatically and completely on their new 10-track release — a fast, nasty, sexy slab of riff-fuelled Runaways rock clad in spit-polished black leather and bursting with sass and singalong swagger — all produced and recorded by The Buzzcocks' Danny Farrant in Brighton UK.
The record marks a new phase and a great leap forward in the career of Miesha, who has over the past decade released three other full-lengths and a number of EPs and singles, touring relentlessly, sharing the stage and holding her own with such notables as Queens of the Stone Age, Reignwolf, White Lung, Death From Above 1979, The Pack A.D. and Hot Snakes.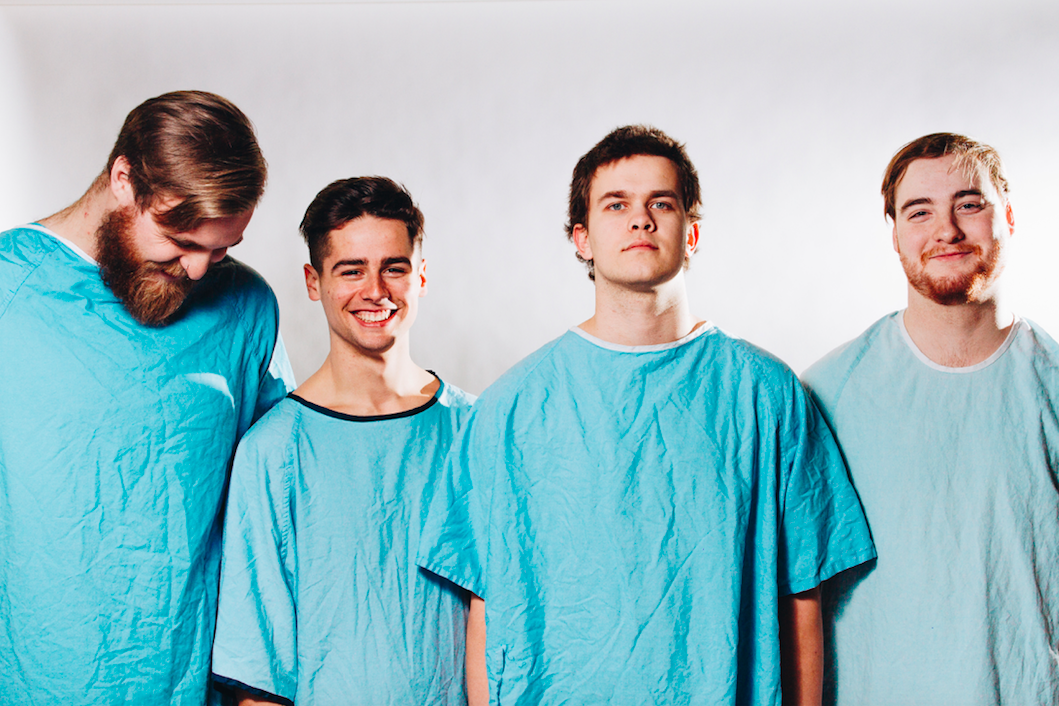 Trash Hawks (SK)
Trash Hawks have been channeling their brand of upbeat, high-energy garage rock into Regina's thriving independent music scene steadily since 2016. The debut EP Piña Piñata Colada was extremely well-received in western Canada upon its release in February of 2018.
Piña Piñata Colada has garnered attention for Trash Hawks both nationally and internationally in the form of features in popular online music publications. The first single "Sandy Shores" was featured, alongside Canadian rock royalty Sloan, by the UK online magazine The Line of Best Fit in the 30th edition of their "Oh! Canada" publication - which highlights outstanding Canadian new music. Other notable features of music from Piña Piñata Colada include those by Runaway Pup, The Carillon, and an inclusion in the "Favourite Songs of 2018" playlist by the Canadian publication Dominionated.
Trash Hawks have been steadily building recognition for their brand through appearances at several music festivals geared towards promoting upcoming independent acts. Trash Hawks performed twice at Calgary's highly-regarded Sled Island festival in 2018. The Hawks put on a blistering performance at Sloth Records and electrified a packed house at The Palomino. Other notable acts that performed at Sled Island that year include Wand and Thundercat. Trash Hawks were also a highlight at the hugely successful first iteration of Grind Central Records' Grind Central Festival which was sponsored by the Canadian music publication Exclaim!. More recently, Trash Hawks have been invited to perform at UK festivals: FOCUS Wales in Wrexham and The Great Escape in Brighton.
The release of Piña Piñata Colada made waves in western Canada, and Trash Hawks have no intention of losing any momentum. The band is currently in the process of writing new material for a second EP to be released in 2019. Ask anyone in the Regina music scene about Trash Hawks, and they will tell you that they are certainly one of the most important bands to keep your eye on.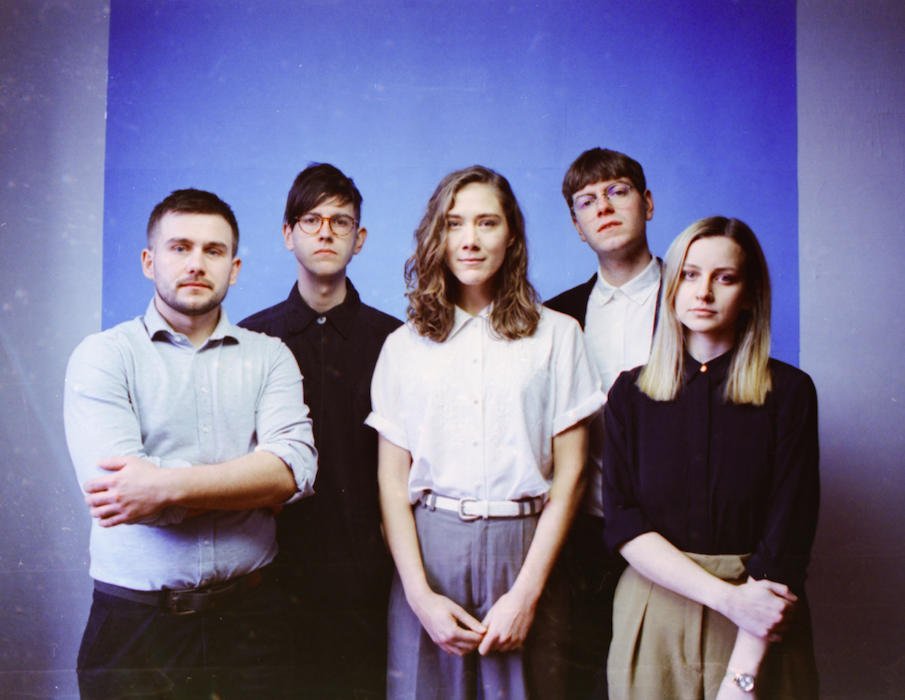 Yes We Mystic (MB)
At a time when content is a constant gushing river, only the truest and purest art will find a way to float to the surface. The kind of art that is undeniably emotional, ingenious in its execution and endlessly energetic in its existence. The kind of art that is loud in its motivation and subtle in its truths. The kind of art Yes We Mystic creates. With their new record, Ten Seated Figures, Yes We Mystic has succeeded in exceeding their previous excess, creating something bigger than anything they've done before. Voices and instruments blend together, creating a swath of sound so dense and so complex that its origin can't be placed.
In opposition to 2016's Forgiver, on which the band tried to fit in as many inorganic sounds as possible but make them feel as though they lived in an organically created musical world, Ten Seated Figures instead embraces the unfamiliar. The sonic landscape is brimming with sounds that are unidentifiable, but still created with the same instruments Yes We Mystic has always used.
This ties into the theme of the record as a whole; the ten tracks discuss the ways in which our misrememberings, misunderstandings and the little lies we all tell ourselves shape who we are and how we interact with the world. "It's about memory, it's about false memory and different ways in which we can remember the same event, see the same event, distort the same event in our mind and how it can change who we are. That's what the album is about lyrically, and how it was made sonically as well; we tried to cloud the origins of what you're hearing in the instruments," says vocalist and guitarist Adam Fuhr.
The creation of Ten Seated Figures was different for the band in more ways than one; Yes We Mystic signed to DevilDuck records in 2018, which has given them more resources to execute big plans they've had in the works for years. In addition, Ten Seated Figures also marks Fuhr's debut as a producer.
In the studio, Fuhr had to learn how to produce and engineer as the band was writing the record; many moments on the album were captured as they were conceived. And though Fuhr took the helm as producer, the band flew to Montreal to have the record mixed by beloved producer/engineer Marcus Paquin, who has worked with indie-music royalty such as Arcade Fire, The National, and Hey Rosetta!.
Ten Seated Figures is the culmination of a years-long creative burst; one that embraces the band's designation as "art-pop transformers" but also turns things on their head; one that holds surprises for listeners and will make them question much of what they see and hear; one that has produced Yes We Mystic's best work to date.