The Great Escape 2019
BreakOut West is crossing the Atlantic for The Great Escape 2019 with seven Western Canadian artists to perform at the Slaughtered Lamb on May 8th, 2019.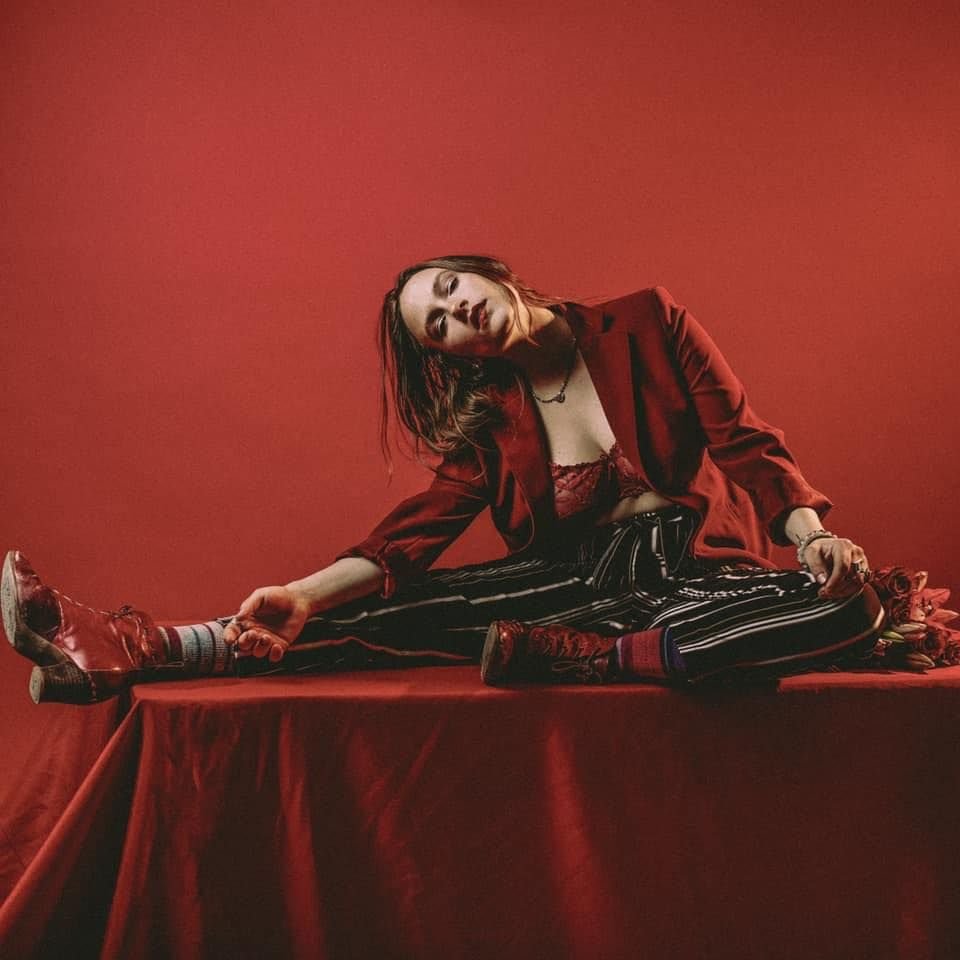 Ava Wild (SK)
From the skies of Saskatchewan Ava Wild began to collect inspiration and translate her world through music. Dwelling primarily in the genres of folk roots and acoustic pop, her writing style is spiced up with embellishments of jazz and old-country (as being influenced by Tom Waits and Norah Jones). Within her lyrics are original ideas about land, love and life. There are drinking songs without alcohol; fairytales wrapped in leather; and an admiration for humanity. With a honey sweet voice laced in a red shoe attitude, Ava Wild dances with crowns and grasps her audience's attention with her authentic storytelling. In 2016 Ava released her debut EP BARE as a representation of some of her best work to-date. Recording it live-off-floor the listener is introduced to her reckless perfection and truths that speak to where she has come from, where she is, and where she plans on going.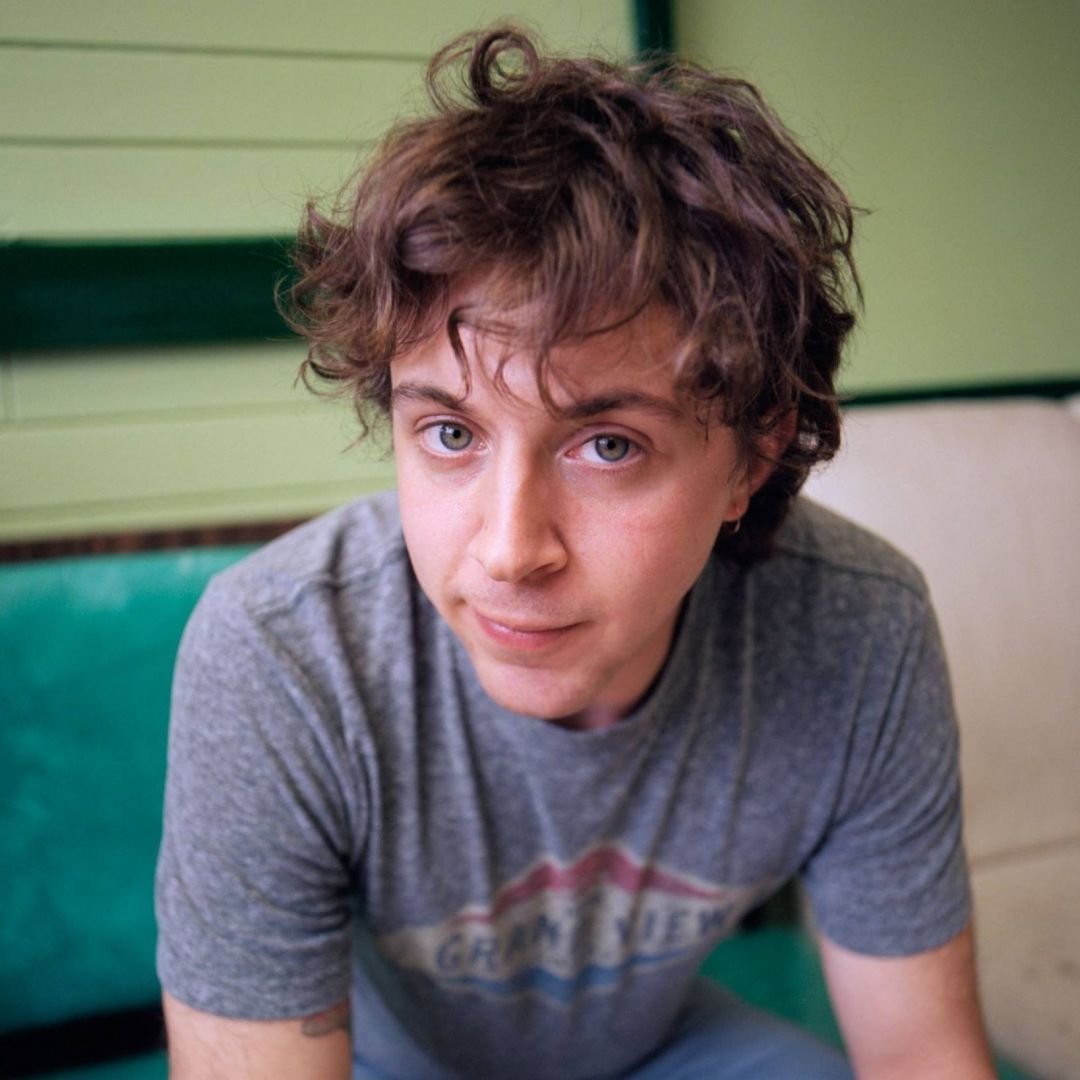 Micah Erenberg (MB)
Micah Erenberg is a diversely talented multi-instrumentalist, songwriter and producer from Manitoba. His lyrics are a mosaic of stories, thoughts and reactions from small town, big ideas Canada; the land of few people and vast, flat, lake laden landscape. Erenberg's music is charming, witty, and authentic. His full disclosure style of writing makes for captivating, poetic and gracefully heartbreaking songs that display an honesty and talent that doesn't take itself too seriously.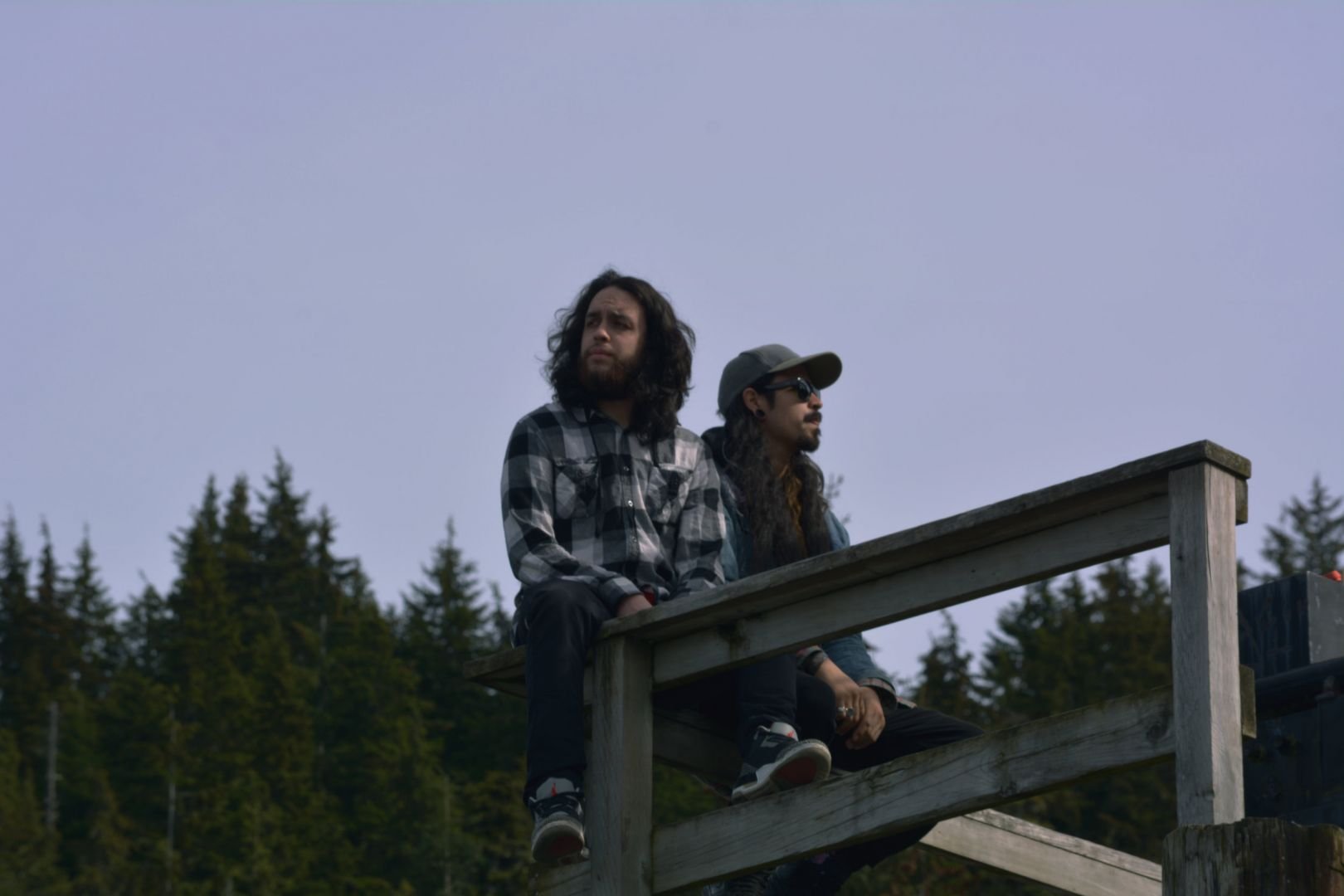 Snotty Nose Rez Kids (BC)
As the Snotty Nose Rez Kids, we speak back to the stereotypes that present us as untamed, ill-mannered and vulgar savages, reclaiming ourselves as the 7th generation on the rise. We tell our stories to show that we may be a little rough around the edges but that roughness makes our lives interesting. We don't carry certain privileges afforded through colonialism -fenced in backyards, green grass suburbia- but we are privileged in other ways. We were privileged to be raised by the ocean with a forest in our back yard. We are rich through learning our traditional way of life while being raised on our ancestors' territory – there is a great deal of wealth in knowing who and where you come from. We were able to learn by doing, to run around the reservation, get stung by devils nettle and not cry over it but wipe our snot on it and keep going. We learnt about the ocean's depth and the rivers' current. We learned how to survive without actually having to only survive. We ran in packs. We were raised by our parents; we were raised by our community. Our culture is strong and continues to shape us into who we are today. We are storytellers, dancers, singers and artists. We are survivors. Our ancestors live through us and as individuals, we have a platform to communicate this with our community. With whatever lens you see us through, we will always be the snot nosed kids from the rez and that's what makes us beautiful.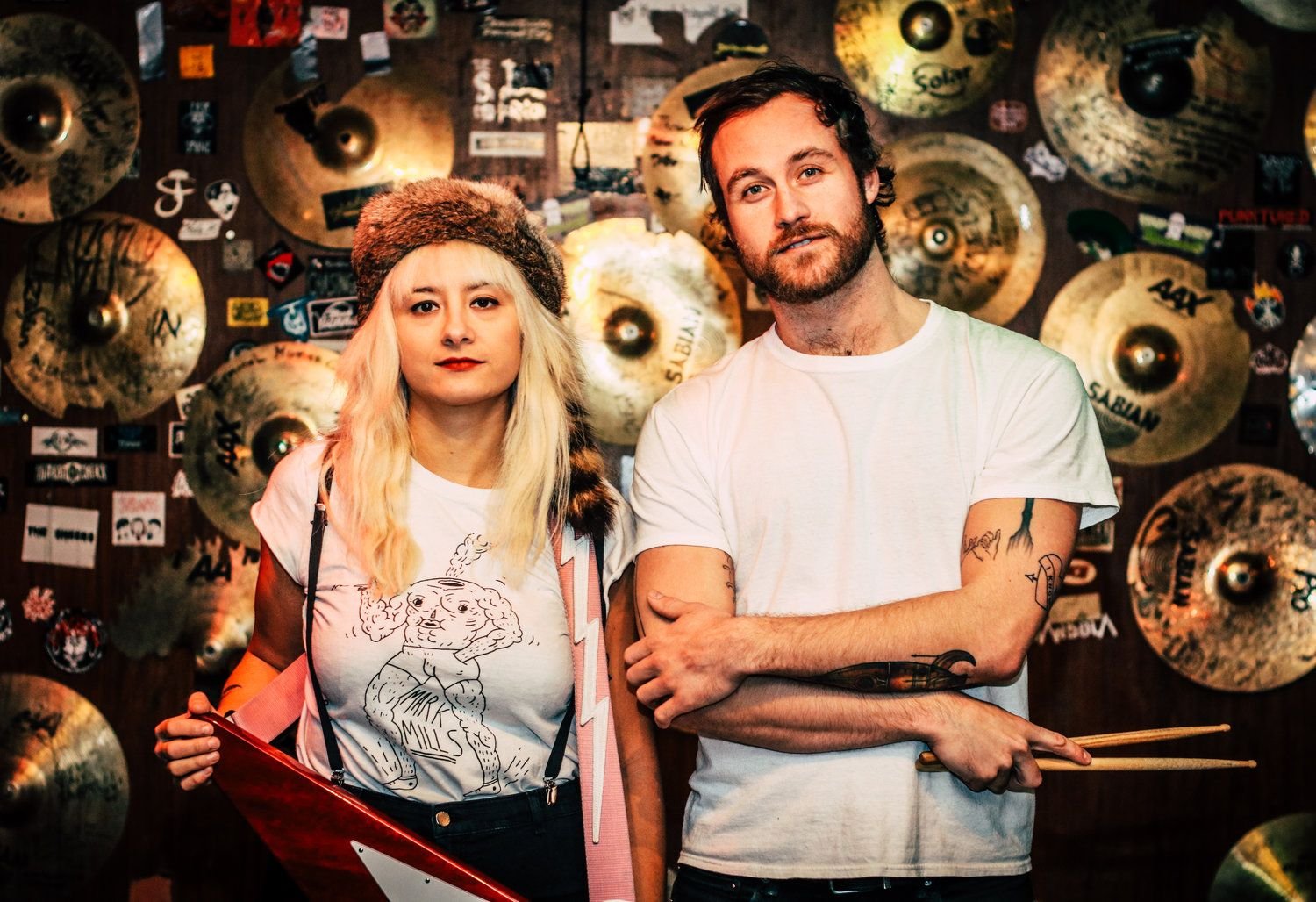 Miesha and the Spanks (AB)
In 2018, you have to be pretty ballsy to call your new album Girls Girls Girls. It is, after all, already firmly cemented in rock lore. Well, if there's anyone ballsy enough to do it, get away with it and stake their own claim to it, it's Miesha and the Spanks.
The Calgary guitar-and-drum duo of front woman-guitarist Miesha Louie and drummer Sean Hamilton own it ferociously, emphatically and completely on their new 10-track release — a fast, nasty, sexy slab of riff-fuelled Runaways rock clad in spit-polished black leather and bursting with sass and singalong swagger.
The record marks a new phase and a great leap forward in the career of Miesha, who has over the past decade released three other full-lengths and a number of EPs and singles, touring relentlessly, sharing the stage and holding her own with such notables as Queens of the Stone Age, Bison BC, Death From Above 1979, The Pack A.D. and Hot Hot Heat.
It's the first album recorded together with Hamilton and the follow-up to her 2013 release Girls, Like Wolves, which was recorded with Canadian indie rock legend Ian Blurton and took her to a whole new level.
The production of Girls Girls Girls does likewise and has its own legend attached: Danny Farrant from U.K. punk pioneers the Buzzcocks, whom she forged a relationship with when his band performed in Calgary for the 2011 Sled Island festival.
It was recorded in the middle of a lengthy 2017 Canadian tour, over a 10-day period in the English seaside resort of Brighton. But far from a relaxing beach vacation, the duo spent 10-12 hours each day in the studio with Farrant, pulling apart and reworking the tunes they'd brought with them from across the pond.
"Working with Danny was great because he has this whole other level of experience in music — from being a member of the Buzzcocks, but also as a writer-producer with his partner Paul Rawson, who also produced the album," says Miesha. "Bringing my songs to them for feedback, not only to polish the songs but to develop them, was one of the most exciting things about it. They were in our songs with us."
As for those songs, they run the gamut of thudding, chugging opening cut First Love First Blood to the sizzling, jukebox c'mon of Motorin', the cool, late night vibe of Lost Boy, the sweet, breezy, dreamy, closer Summer Love and the bounce, bop and doo-wop of soaring first single Atmosphere.
It makes wonderful use of the "chemistry and connection" Louie and Hamilton have forged over the past two years, turning that into a singular, inarguable energy that confidently knows when to go hard and when to show that necessary restraint.
And underscoring the maturation of the sound, is a new lyrical approach for Louie, one that she admits is less inward looking and about affairs of the heart than previous releases.
"Some of them are my stories and some of them are my opinions, watching life in general," she says. "They're still my experiences but not necessarily my personal stories any more."
And back to that title.
When asked whether or not it's an attempt to reclaim it from the hairband brigade of days of yore, Miesha admits her intentions were slightly less grandiose than that.
"It was just a fleeting idea I had forever ago when the band was two girls," she says of a past incarnation of the duo, where it was initially used as a hashtag to announce themselves- later becoming more of a celebration of the strong females in her community.
"The more my life became filled with women, cool women in bands, I felt pushed towards it. Where I used to be one of the only girls in the music scene, now all of a sudden my life is filled with girls who have the same interests as me. I liked that it was happening and I wanted to encourage it."
She smiles. "More girls."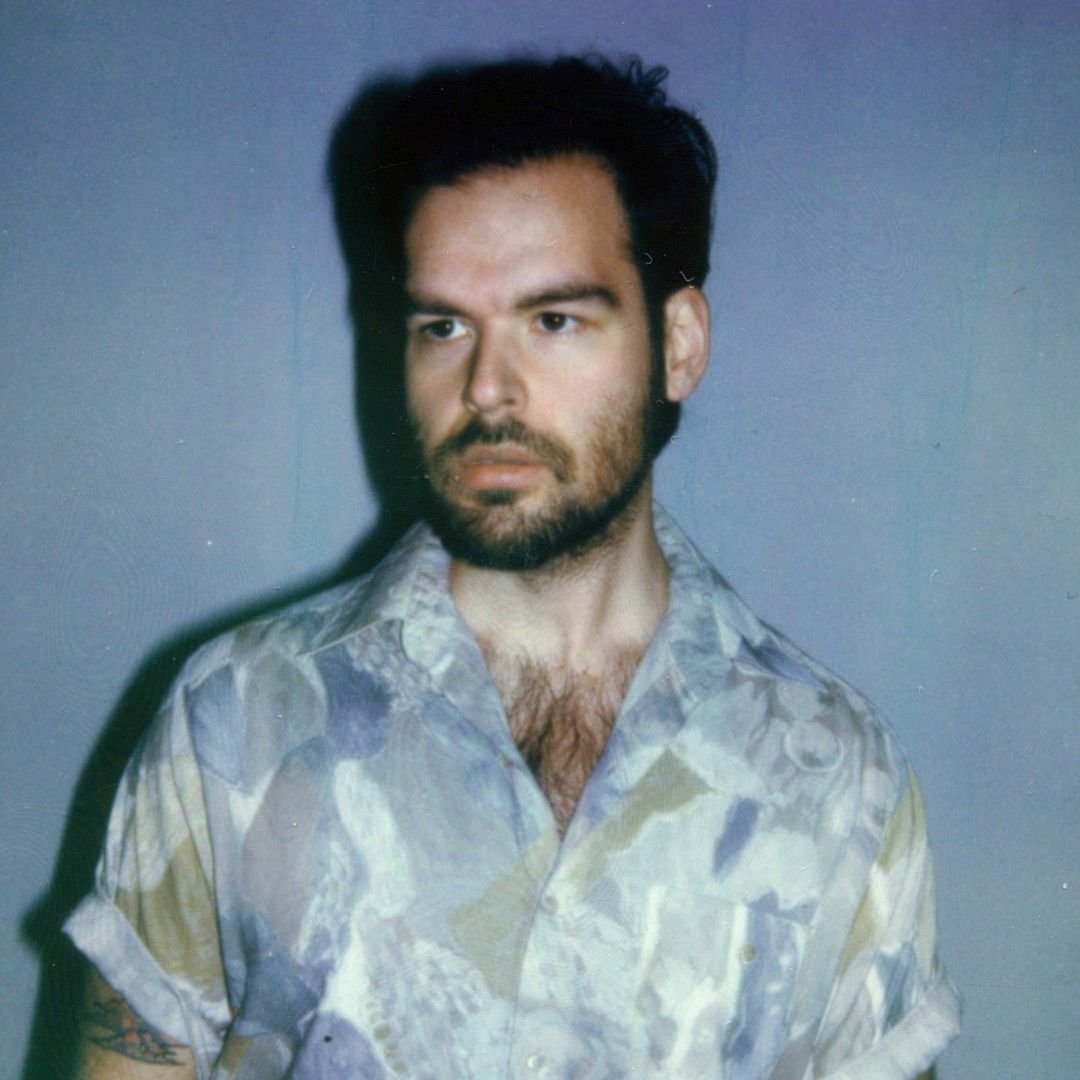 Warming (MB)
Trading in a white picket fence for living out of a van, synthpop Brady Allard is the multi-instrumentalist behind Winnipeg's Warming. His music began to take form of an obsession when he left his job, his house and his partner of a decade. While living out of a van, he wrote the 12 song LP - a lush mix of 80's inspired pop, twisted synth noises, lonely arrangements and memories of his former life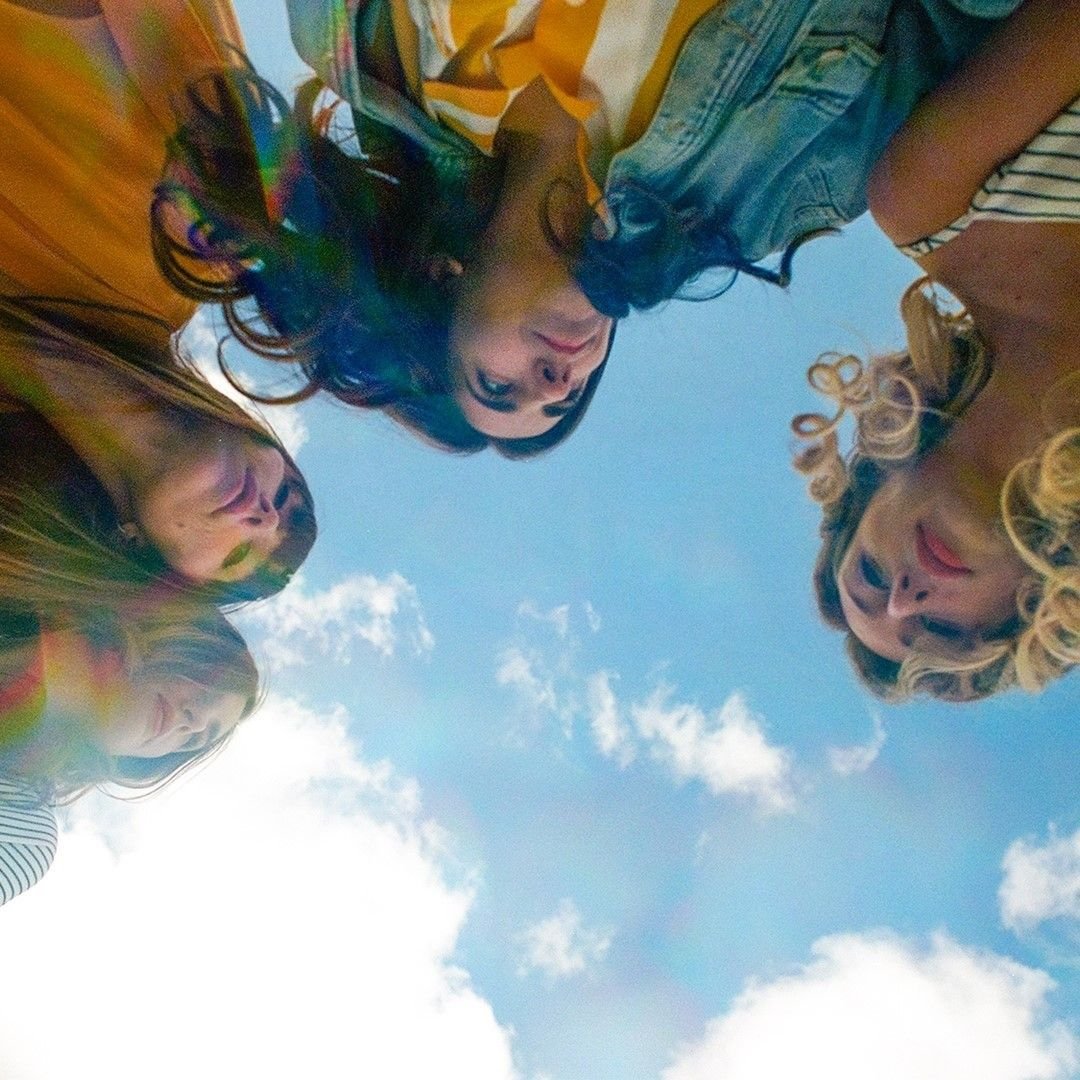 FRANKIIE (BC)
With live shows from Mexico City to Haida Gwaii, an east coast tour supporting the charlatans uk, and recording with Jason Corbett of jackknife sound the journey of Frankie over the last year has been non-stop. Their forthcoming album forget your head, due September 20th on paper bag records, marries the lush qualities of big thief with an intimate anthemic approach reminiscent of heart. Reverb-drenched guitars and intoxicating harmonies have united 4 women into a dream-rock outfit whose live performance can't be missed.
Frankiie is Francesca Carbonneau, Nashlyn Lloyd, Zoe Fuhr, and Victoria Sieczka.