BreakOut West is heading to FOCUS Wales and we are taking seven incredible Western Canadian artists to perform October 7 to 9, 2021.
---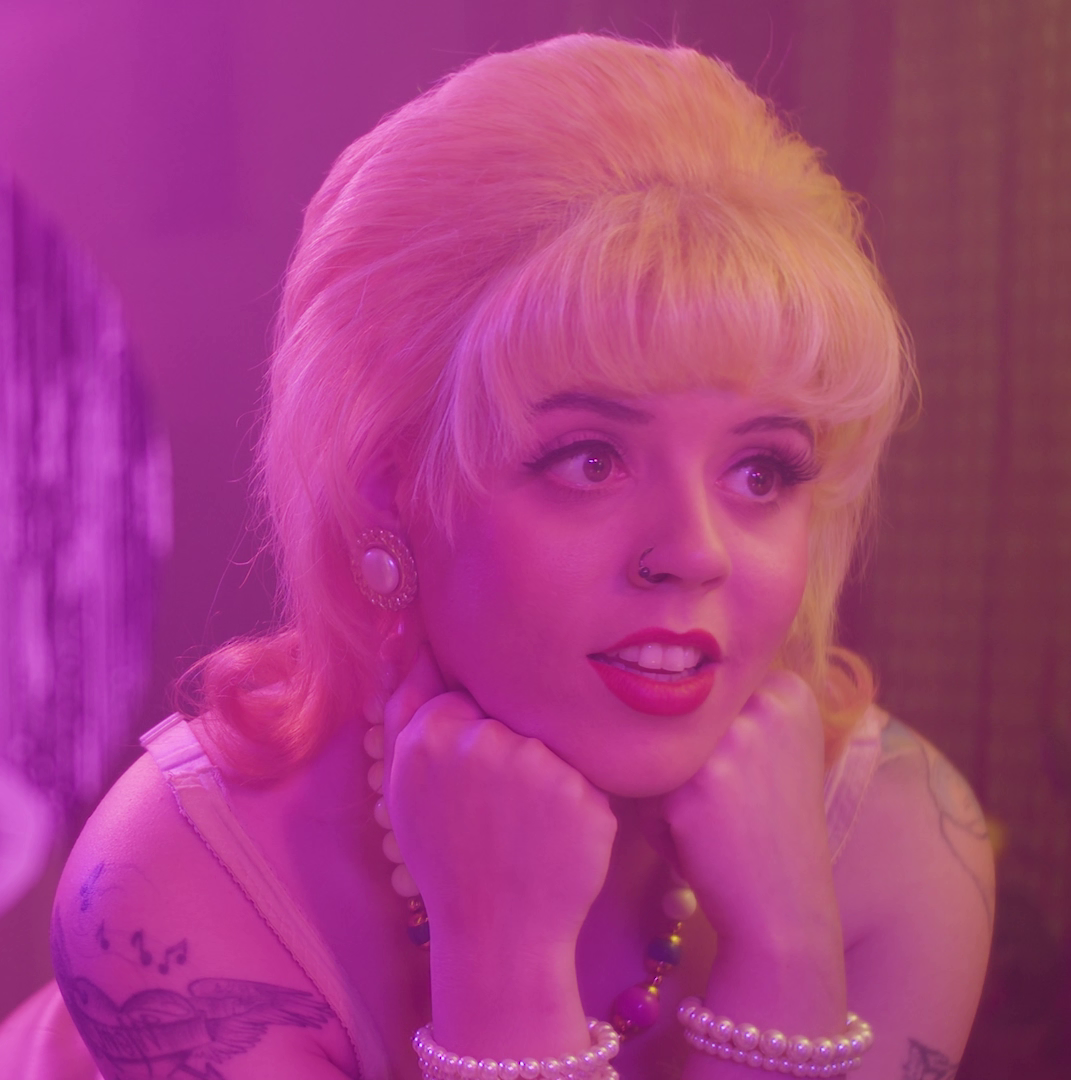 Paris Pick (YK)
Tirelessly driven, Paris Pick has been busy building her musical empire in Whitehorse, Yukon since her arrival back in 2013. Since then, Pick has managed to carve a niche for herself within Canada's music scene with her distinctive voice, bold sense of fashion and individualized brand of yacht-pop. Think Hall & Oates, but cuter.
- THU 7th OCT 11:00am @ GlyndwrTV
- FRI 8th OCT 6:00pm @ Ty Pawb Flexible Space
- SAT 9th OCT 9:00pm @ Town Sq Room 1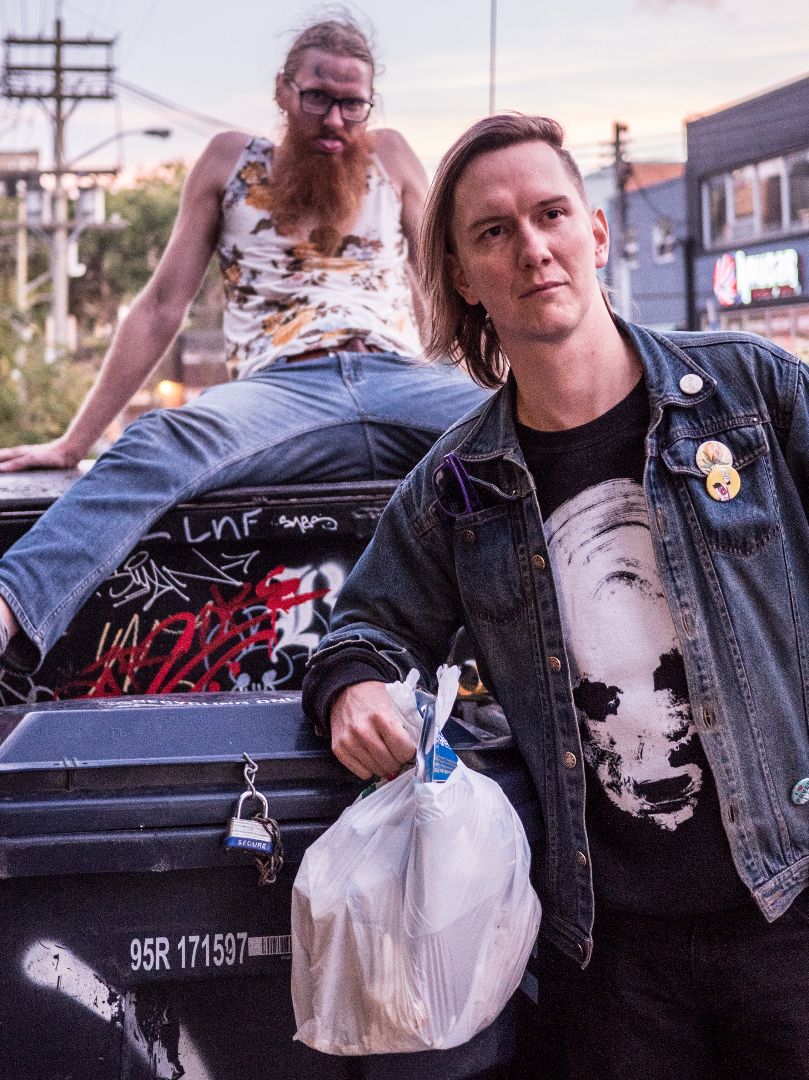 The Faps (SK)
Some call it "math-rock for home-schooled kids," others say things like "avant-punk-jazz" while most scream "dear god, why is that man-boy dressed like a princess and destroying a baby doll?" drowned out by otherworldly guitar noise and a relentless carnival of drums. These two prairie kids (currently surviving in Saskatoon, SK) have been making a mess since 2012, touring all over Canada at a ridiculous pace. Their wicked combination of tripped-out heavy-as-hell compositions and a wild, engaging stage presence has landed them alongside an array of notable acts such as Single Mothers, Obnox, the Dirty Nil, Mahogany Frog, and Shannon & the Clams.
- THU 7th OCT 7:00pm @ Town Sq Room 1
- FRI 8th OCT 1:00pm @ GlyndwrTV
- SAT 9th OCT 9:50pm @ The Parish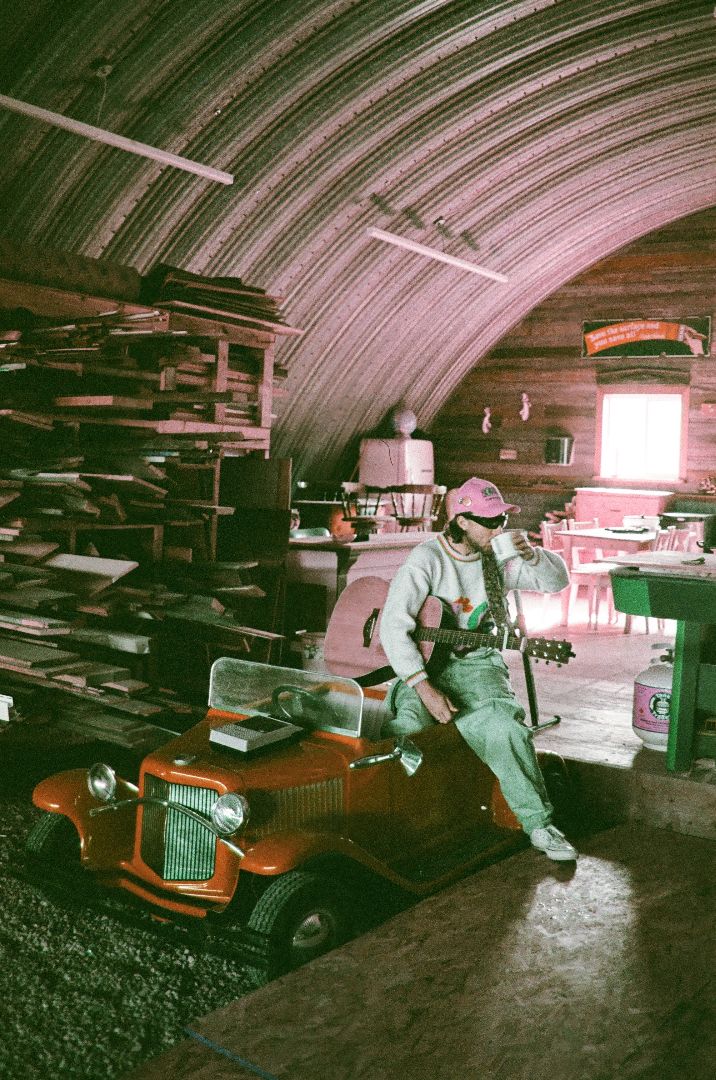 The Secret Beach (MB)
Everyone loves a secret: a short cut through the woods, a fishing hole, a beach.
I'm at the Secret Beach now, and I'm reminded that it's been years since Micah Erenberg merged into the rocks and sand that line this endless spine of a beach – a beach that arches out of an inland ocean. It came by revelation: if place is being, then become that place: become the Secret Beach: become a firmament for summer days: become a place where you belong, a place that reminds you of home, that is home. This is what the Songs of the Secret Beach do, too. You can hear them easier out here: they allow for others – like me – to reflect.
I walk into the lake up to my waist. I see myself through the ripples that round me. Like a record player, my finger is a stylus and I lower it into the wavy grooves below. "Miss You" plays, and it carries me to shore. No one's around, and so I sing along, kicking the water.
This is the secret of the Secret Beach: you make your own meaning. But don't tell anyone I told you that. That's between you and me.
- The Famous Sandhogs
- THU 7th OCT 2:00pm @ GlyndwrTV
- FRI 8th OCT 9:00pm @ Ty Pawb Flexible Space
- SAT 9th OCT 6:20pm @ St Giles' Parish Church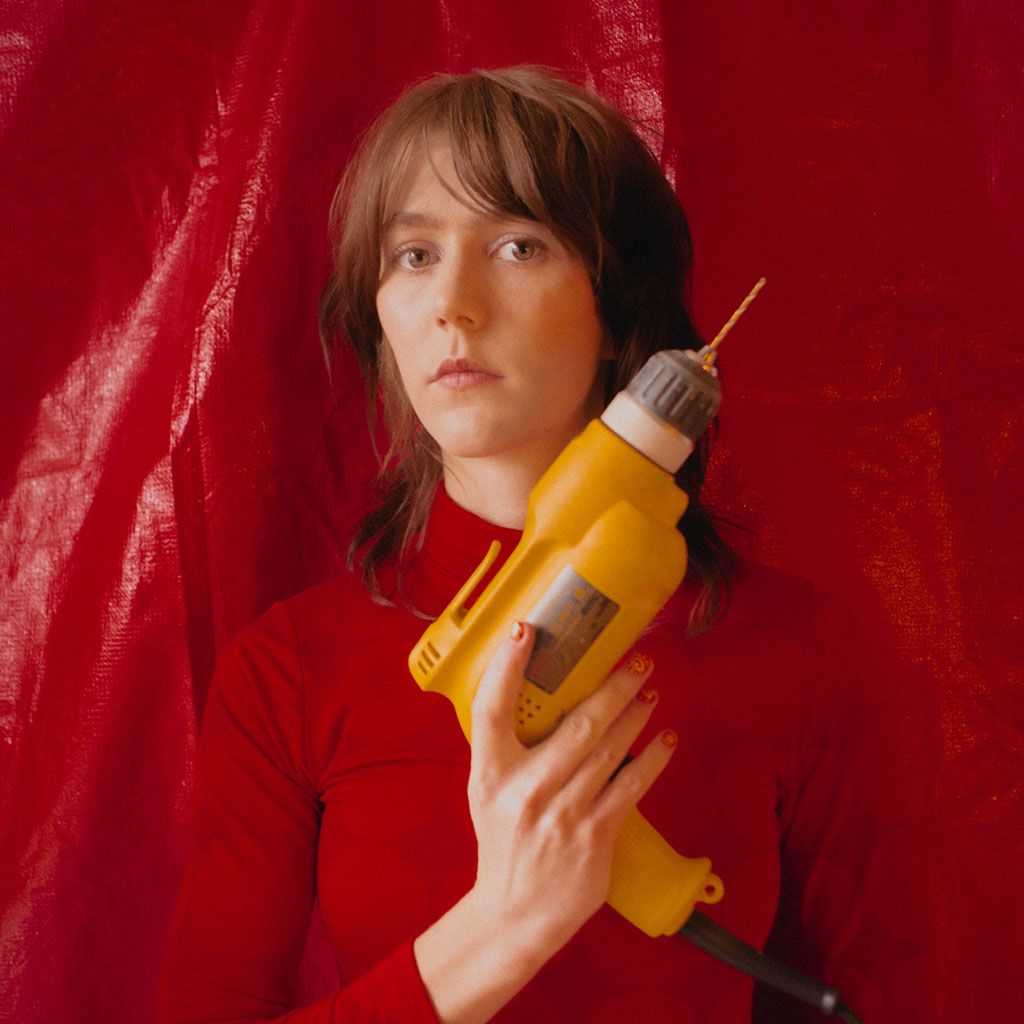 Wallgrin (BC)
WALLGRIN is the experimental pop project of Vancouver-based composer, improviser, vocalist and violinist Tegan Wahlgren. Drawing from an array of musical influences — including a background in fiddling and choral singing — Wallgrin's sound moves between lush string-based orchestration, beat-driven pop and ornate vocal arrangements. Their spirited and raw live performances have led them to perform at BreakOut West, ArtsWells, Music on Main, Western Front and the Queer Arts Festival alongside artists such as Okkyung Lee, Holy Hum, Jenny Hval and Nicole Lizée. Wallgrin's debut album Bird/Alien was released in 2018 on Heavy Lark Records.
- THU 7th OCT 1:00pm Wallgrin @ GlyndwrTV
- THU 7th OCT 7:50pm Wallgrin @ Town Sq Room 1
- FRI 8th OCT 7:00pm Wallgrin @ Ty Pawb Flexible Space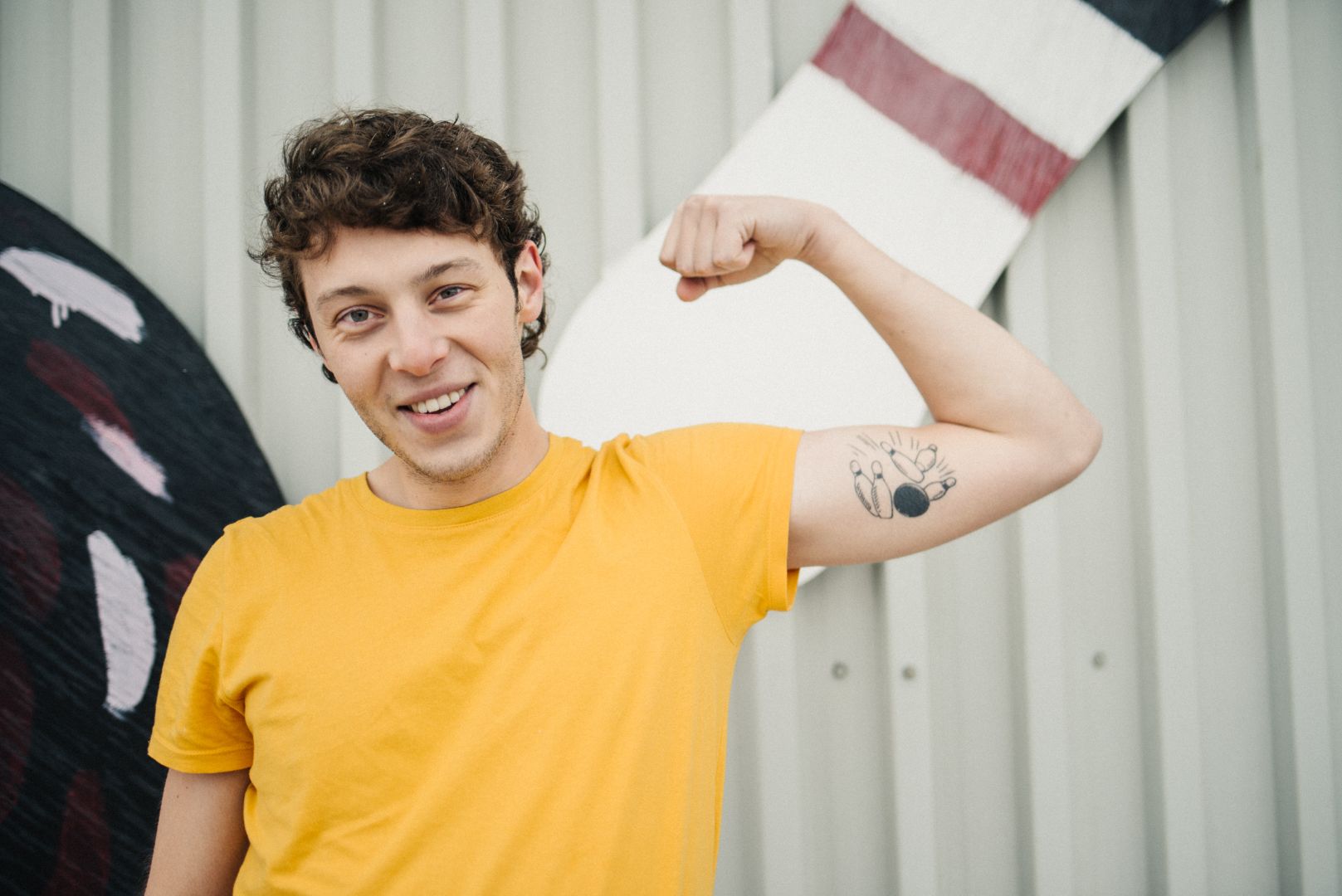 St.Arnaud (AB)
Edmonton indie-pop songster St.Arnaud is a little bit of everywhere to everyone. Working alongside his brother and fellow creative, the YouTube animator GingerPale, St.Arnaud found a loving home on YouTube and Spotify with legions of eager listeners and was swept up in dozens of tour dates across Canada and the USA. His debut album was a DIY tour-de-force of fun-loving melodies overlaying themes of death, loss, and anxiety. His new album, 2022's Love and the Front Lawn continues the sad lyrics/happy melodies framework but with a new instrumental palette.
THU 7th OCT 6pm @ The Fat Boar
THU 7th OCT 8:10pm @ the Wynnstay Hotel
FRI 8th OCT 12:30pm @ Ty Pawb Shepherd's Hut
FRI 8th OCT 4:30pm @ The Royal Oak
SAT 9th OCT 10:40pm @ The Parish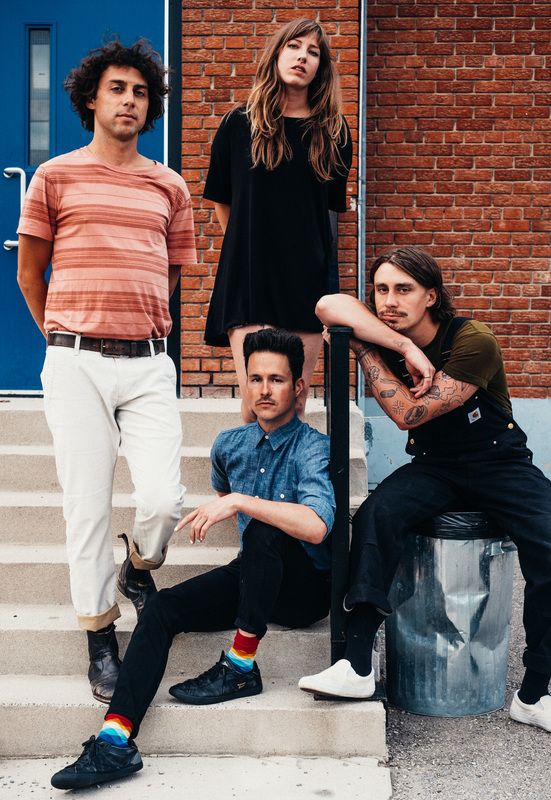 Sunglaciers (AB)
2019 saw Sunglaciers embark on their first cross Canada tour to support the release of their debut LP, Foreign Bodies. Songwriters Evan Resnik and Mathieu Blanchard retreated to Mexico City in late 2017 to write the album together, discovering a strange and unique tranquility amid the chaos of the sprawling metropolis. They returned to Calgary and enlisted Chris Dadge (Chad vanGaalen, Alvvays) to record and co-produce. A dense, expansive work of alternating urgency and atmosphere, Foreign Bodies mirrors the particular nature of its birthplace through its inventive structures, harsh beauty, and the ability to find serenity inside discord.
- THU 7th OCT 9:00pm @ Wynnstay Hotel
- FRI 8th OCT 2:00pm @ GlyndwrTV
- SAT 9th OCT 11:30pm @ The Parish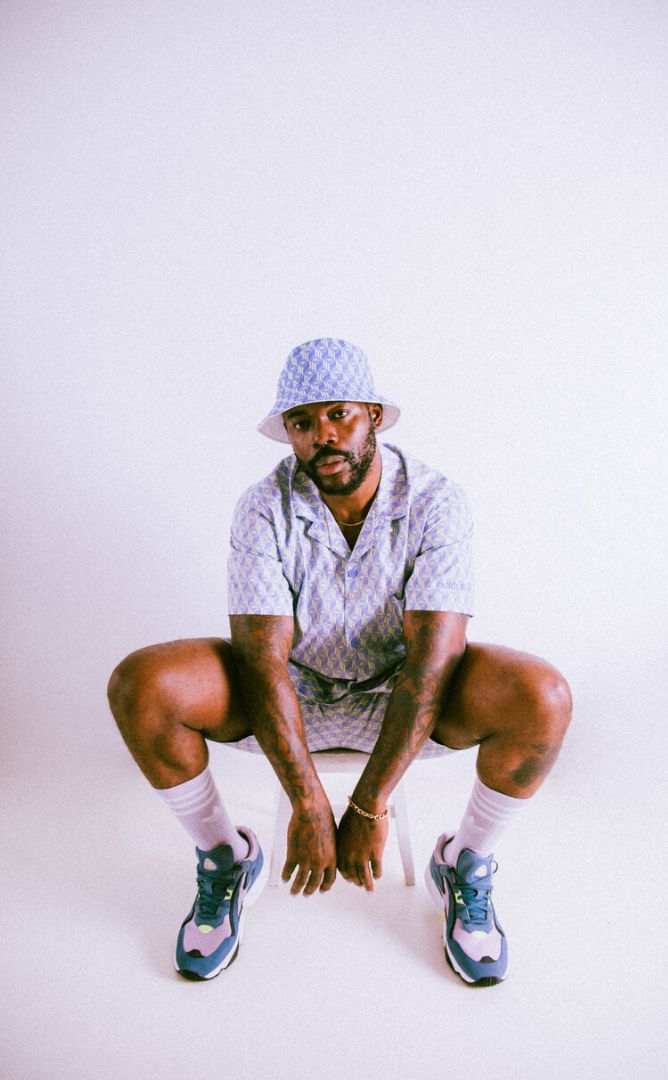 MAUVEY (BC)
Highly energized, emotional wreck on stage. Mauvey breathes only to create and perform live with the sole aim to change our human experience on earth – fighting for equality both on stage and as soon as he jumps off. 'My mission is to distribute Love, and there is no better way to do that than through music.'
This Spring 2021, Mauvey proudly signed with the fiercely independent Canadian label, 604 Records.
THU 7th OCT 12:00 PM @ GlyndwrTV
THU 7th OCT 9:15 PM @ CENTRAL
FRI 8th OCT 8:00 PM @ Ty Pawb Flexible Space