FOCUS Wales 2022
BreakOut West is heading to FOCUS Wales and we are taking seven incredible Western Canadian artists to perform May 5 - 7, 2022.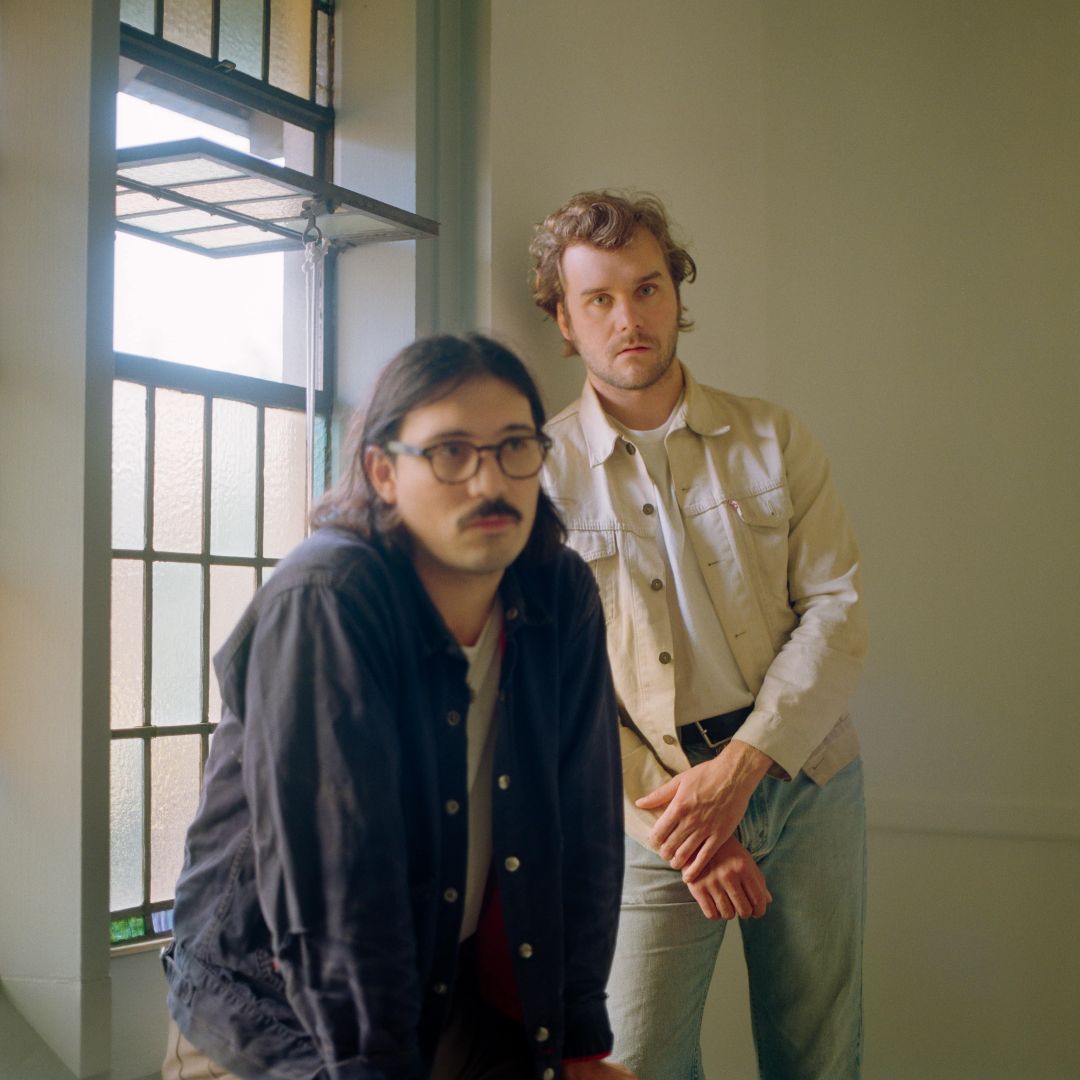 Alatameda (AB)
Bought a dead man's suit in Denver / Then I wore it onstage," sings Altameda's Troy Snaterse, his voice drifting out over a bed of slowly shifting piano and synth chords. "Got me thinking about impermanence / How everything dies with age."
Like much of Altameda's stunning new album, Born Losers, the line is at once simple and profound, a visceral snapshot of a moment in time that speaks to something far deeper about the human condition. Recorded with acclaimed producer Thomas D'Arcy (Neko Case, The Sheepdogs) and mixed by studio wiz Tucker Martine (My Morning Jacket, Whitney, REM), Born Losers is a meditation on change, loss, and growth, but more than that, it's a reckoning with mortality, a call to live while we're still alive. The band recorded the album after moving from Edmonton to Toronto, and Snaterse wrote much of the lyrics during a tumultuous stretch in which he nearly lost his father to a stroke, only to lose his 18-year-old stepbrother just weeks later in a tragic accident. The resulting emotional upheaval permeates the music in ways both painful and transcendent, with raw, candid performances often arriving wrapped inside gorgeous, gently atmospheric arrangements. Where past Altameda records showcased the sound of a rock and roll band cutting loose live in the studio, Born Losers is an exercise in craftsmanship and restraint, one that relies on subtlety over brute force as it learns to let go and fully embrace the present.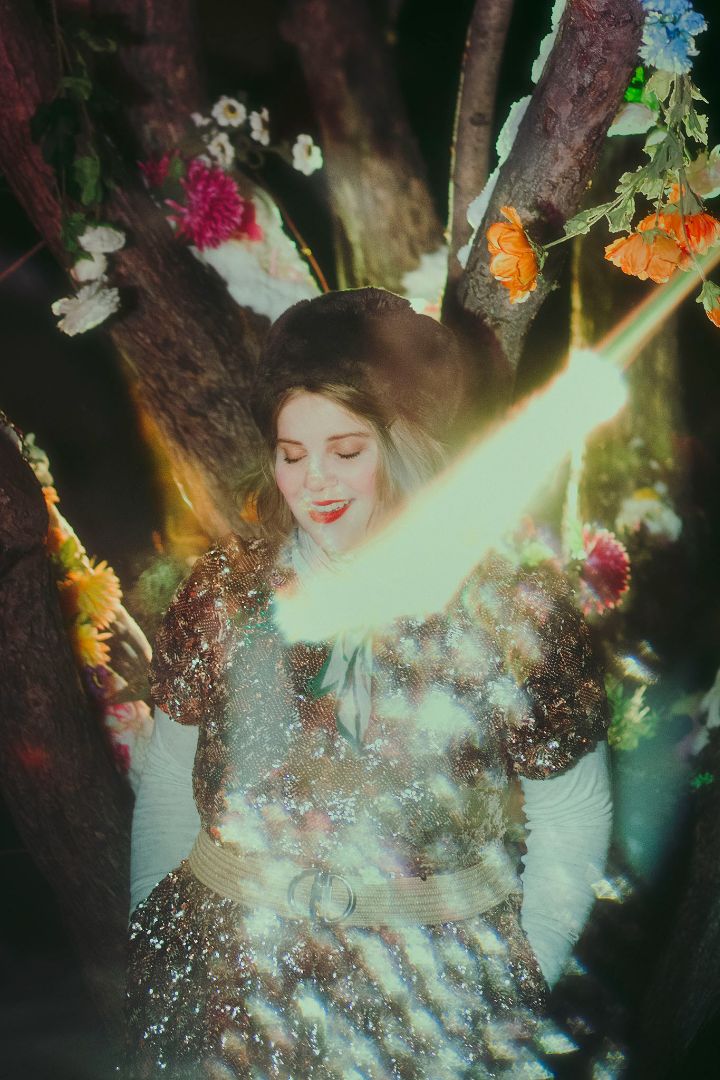 Samantha Savage Smith (AB)
Samantha Savage Smith is a singer, songwriter, and musician from Calgary who deals in glistening nuggets of pop songcraft, confessional yet subtly playful lyrical themes, and an evolving vision of musical dressings that recall choice bits of Roxy Music, Angel Olsen, and Land of Talk. The new album Fake Nice is a shimmering collection of multi-hued songs brought to life by Smith and co-producer Chris Dadge (Alvvays, Chad Van Gaalen), alongside guests such as Scott Munro (Preoccupations), Ryan Bourne (Ghostkeeper), and Edmonton's Marlaena Moore. Her live band is comprised of the cream of Calgary's ever-ripe music community (including members of Reuben & The Dark, Blue Odeur & Lab Coast) and have shared stages with the likes of Cate Le Bon, M Ward, Hayden, Couer de Pirate, and Basia Bulat. Fake Nice will be released by Saved By Vinyl on LP, CD, and digital & streaming platforms on April 22, 2022.
Thursday May 5th, 12:00pm at GlyndwrTV
Friday May 6th, 7:00pm at Ty Pawb (Flexible Space)
Saturday May 7th, 9:50pm at The Parish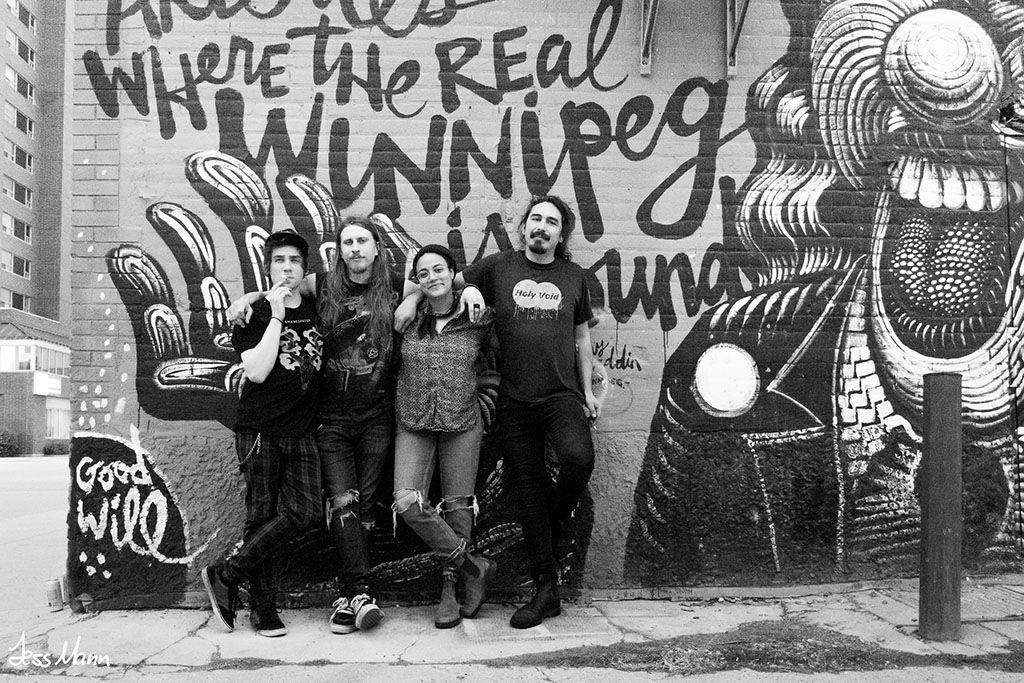 Vagina Witchcraft (MB)
Fronted by nonbinary poet & activist Kayla Fernandes, Vagina Witchcraft dives headfirst into deeply personal topics concerning mental health, depression, heartbreak & anger. The 3-piece doom metal-hardcore band hailing from Winnipeg, Manitoba Canada, draws influence from classics like Black Sabbath combined with the sheer, combative energy of 80s hardcore punk.
Thursday May 5th, 8:30pm at Ty Pawb (Performance Space)
Friday May 6th, 1:00 pm at Glyndwr TV
Saturday May 7th, 9:00pm at The Parish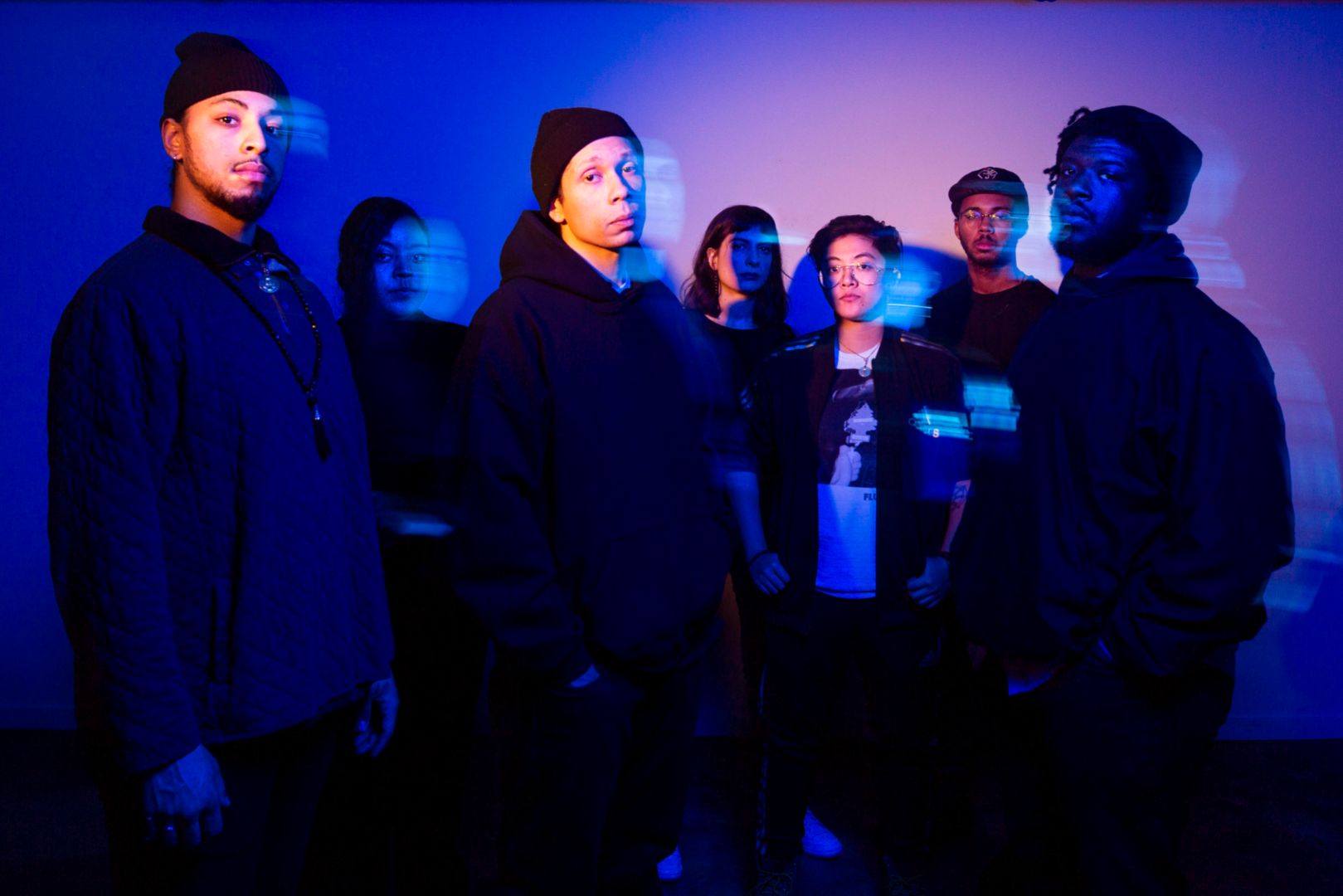 Super Duty Tough Work (MB)
Golden-era taste, current-era based. Inspired by the dirty jazz loop sound of 90s east coast hip hop, Super Duty Tough Work are the live incarnation of hip hop culture's quintessential era. Revered for their methodically curated set, SDTW mixes laid-back with high-energy, for a satisfaction-guaranteed journey through culture, touching on everything from life as a struggling musician to police violence and racism in Canada and abroad. SDTW excels on stage and on record, as they bring a fresh take on tradition in a movement where loops are slayed and jewels are the tools of the trade. Most recently Super Duty Tough Work received a Polaris Prize nod in the form of a Long List nomination, followed shortly thereafter with a nomination for a Western Canadian Music Award, in the category of Best Rap & Hip Hop Artist. The Polaris nod makes SDTW the first Manitoba based hip hop act to nominated for the Polaris Prize.
Thursday May 5th, 8:10pm at Wynnstay Hotel
Friday May 6th, 11:00am at Glyndwr TV
Saturday May 7th, 10:50pm at Penny Black (Room 2)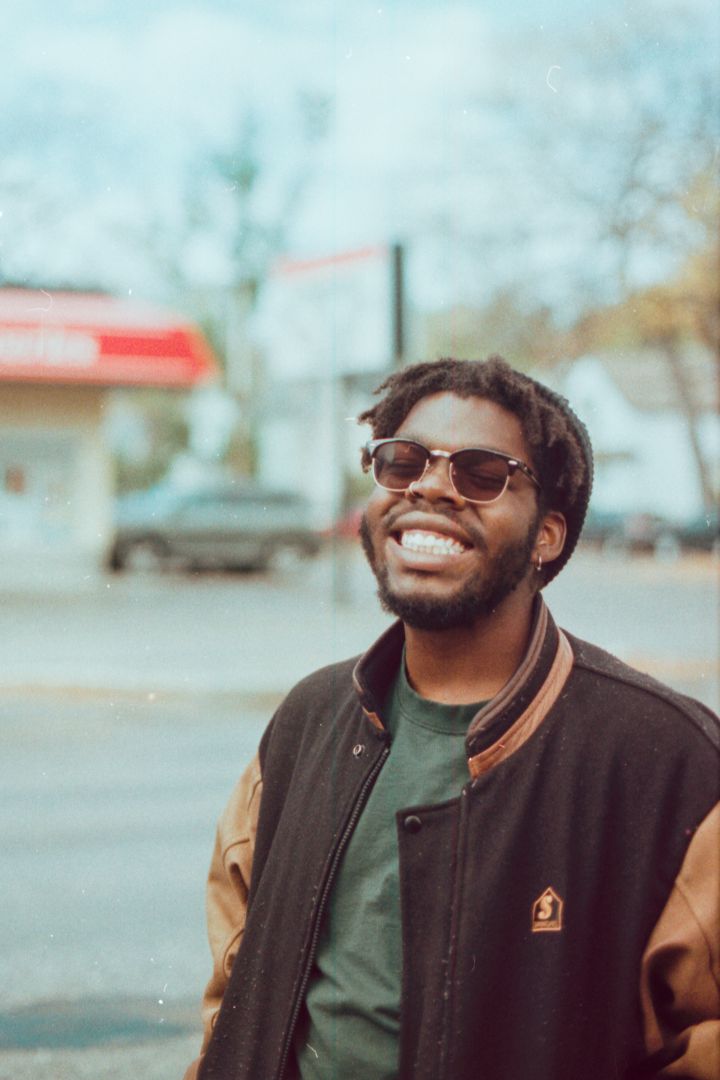 JayWood (MB)
JayWood is the pseudonymous indie-alternative project of Jeremy Haywood-Smith from Winnipeg Manitoba. What started as a bedroom recording project of sad jangle-pop songs, evolved into the psych-funk approach present on JayWood's latest effort, Some Days - his debut release on Captured Tracks.
Thursday May 5th, 2:00pm at GlyndwrTV
Thursday May 5th, 7:50pm at Penny Black (Room 1)
Friday May 6th, 6:00pm at Ty Pawb (Flexible Space)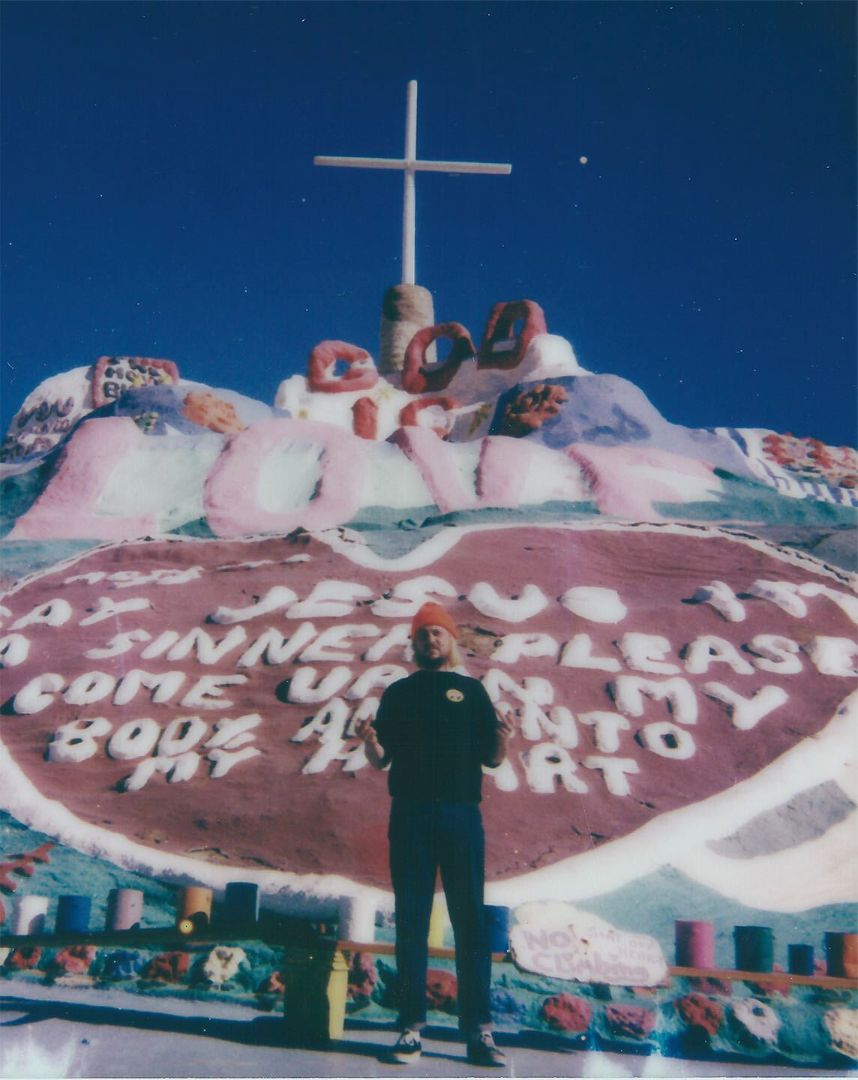 Ghost Woman (AB)
Postcards are great because there's no place for a return address, especially when yours is constantly changing. Still, Ghost Woman fans and claimants alike will be comforted knowing that mailboxes in Alberta, Arizona and other localities do get checked from time to time. GW lead Evan Uschenko grew up cashing guitar player cheques at the gas station after the banks had closed. That same shrewdness is palpable in the music, where lean punk rock melds with union man melodies into what taste like premium cocktails - drawing comparisons to contemporaries like Kurt Vile, the Black Lips, and Steve Buscemi. A warm, low sodium hue bath in a blinding time, look for the GW name emblazoned on a marquee in a town near you.
Thursday May 5th, 1:00pm at GlyndwrTV
Friday May 6th, 9:00pm at Ty Pawb (Flexible Space)
Saturday May 7th, 10:40pm at The Parish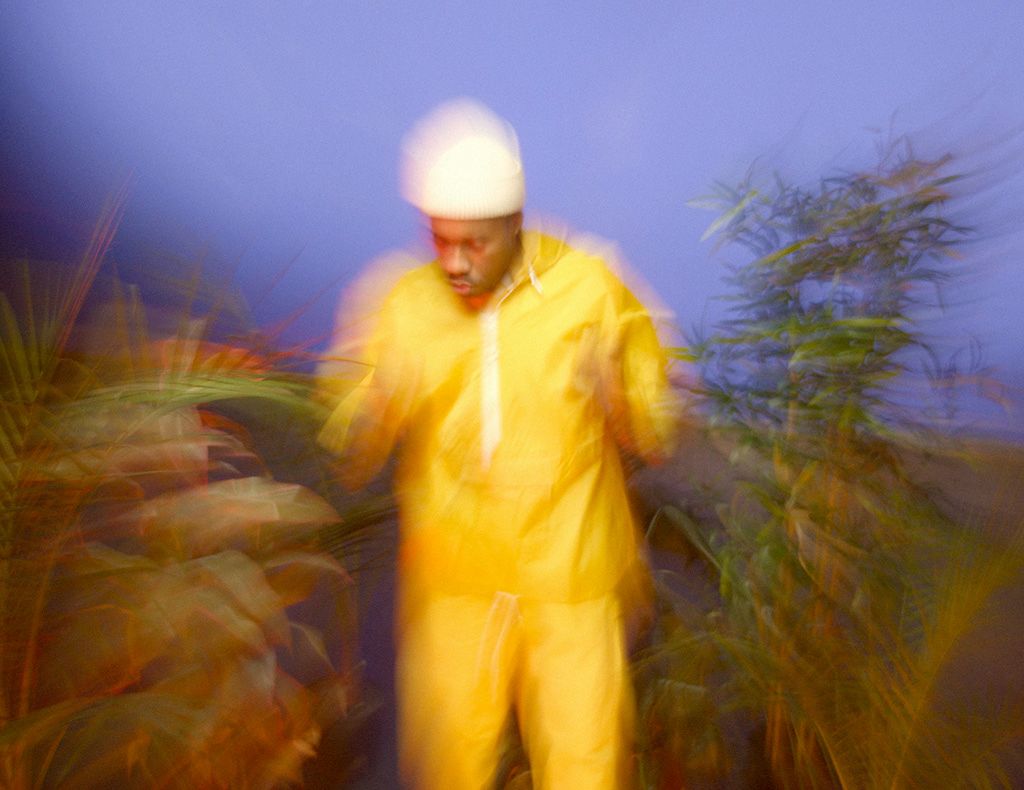 Anthony OKS (MB)
Years of self-reflection, earned wisdom, and an identity shift provide the soil for Anthony OKS's deeply reflective ode to growth, In The Garden. Its six songs dig deep into change, whether in the artist's personal life—the past year introduced him to 50 new family members in Nigeria and Sierra Leone—throughout his hometown of Winnipeg, and globally as the Black Lives Matter movement has grown into communities worldwide. The resulting album builds on his 2019 debut, Take Time, harnessing its propulsive energy and turning it inward for some honest and present truth-telling. "I use music as a tool to get different things out of me," he says. "I talk a lot with my people but I don't always get as deep as I could get. I'm a pretty private person, but music gives me that gateway to let some things go I probably should." Created at Winnipeg's Private Ear Recording, rapping and singing over beats by paalsh, OKS deftly combines Mos Def's thoughtful verse with Canadian rap legend, Saukrates' soulful melodies. Jumping off a film noir saxophone hook, "Boy From Freetown" tells the tough tale of his father's journey from Sierra Leone to Canada and finds the artist alternating between singing and rapping, lamenting "everything is fragile," digging into his ancestral history and ever-expanding Black conscience. On "Line of Fire" he reflects on the choices he's made and the good places he's arrived at because of them. And on the slow groove "All About You" he longs for connection and togetherness: "Don't waste your time not loving your circle." Rising out of this foundation of loam and roots are some bright and colourful plants: On the aptly named "Clearly Now," OKS declares "I'm seeing sounds/like what's allowed/there's no confinement to this," like a sunflower stretching toward the heavens. On "Fortified" (with a soulful feature from Polaris Prize long-lister Begonia), he celebrates equal and supportive love, encouraging healthy, complementary, and mutual growth. In The Garden closes with a positive and grateful ode to music, "Mic Live." After a season of the sky providing light and water for the earth, OKS takes a step back to survey his lush and plentiful bounty, then offers it to you: "Life's a gift right? / And I'm gonna pay it forward." "I feel like I'm starting to find answers to things," he says, "I haven't been able to answer before."
Thursday May 5th, 11:00am at GlyndwrTV
Thursday May 5th, 9:00pm at Wynnstay Hotel
Friday May 6th, 8:40pm at Penny Black (Room 1)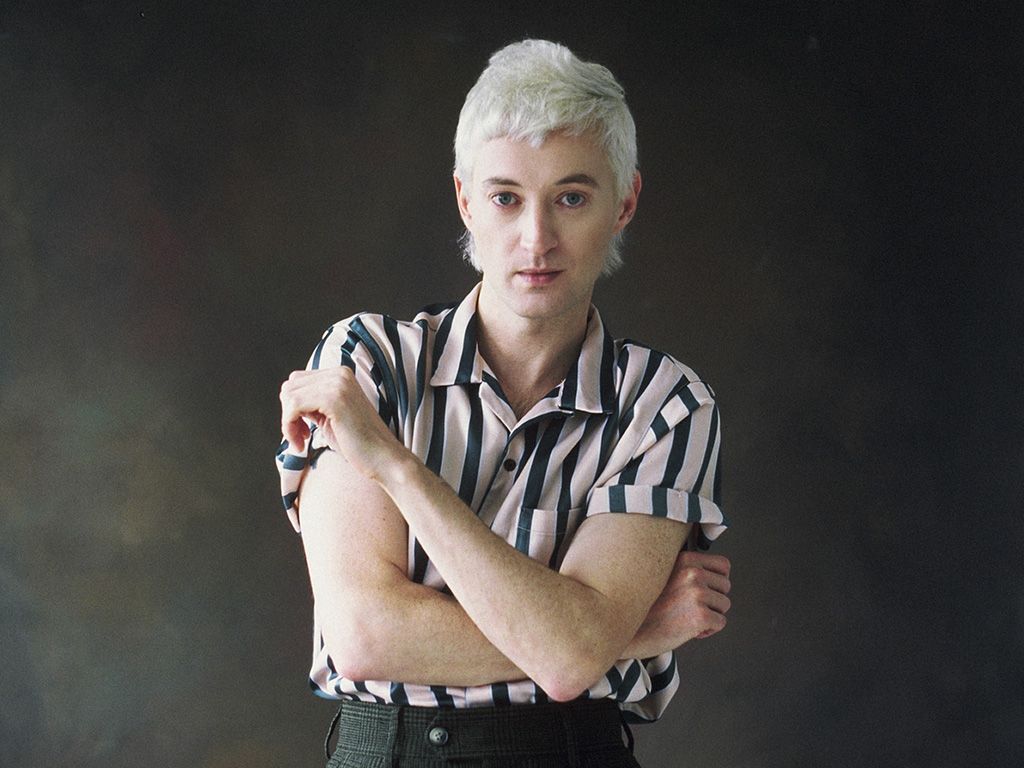 Art d'Ecco (BC)
Adding substance to immaculate style, Art d'Ecco's latest creation, In Standard Definition, commands attention with every turn. Like channel surfing on an old television set, watching grainy black and white movies or flickering slideshows starring a cross section of humanity, each all-analogue vignette holds up a mirror to pop culture and explores the curiosity of entertainment. Lyrically blurring fact and fiction, it swaggers from the glory days of La La Land's golden age to today's obsession with celebrity and its hold over us all. "No matter where you live or what language you speak, there's an entertainment god for you," d'Ecco tells. "Whether on TV or writing the books you read, it's an odd sense of purpose we allocate to these humans whose talent is in distracting us from the doldrums of daily life. We're constantly searching for something… glued to our phones… consuming various forms of entertainment. We feel less close with each other, and closer to the strangers who make us feel good."
Joining forces with producer/engineer Colin Stewart (Black Mountain, New Pornographers, Destroyer) in ocean-side studio The Hive, In Standard Definition sees d'Ecco packing his heftiest punch yet. Through Stewart's vintage set up, a decoupage of authentic sounds was recorded to 2-inch tape on a 50- year-old console. Embellished with slick '70s drums production, it echoes with the textural ambition of Brian Eno's Here Come The Warm Jets or Toni Visconti on Bowie's Scary Monsters. "I'm obsessed with tape, film, and sounds of yesteryear, so recording could only be analogue – in standard definition – the way entertainment was once created," d'Ecco reveals. "I wanted to go back in time, exist in a different era and breathe my creativity through it."
Thursday May 5th, 9:15pm at Central (Room 1)
Friday May 6th, 12:00pm at Glyndwr TV
Friday May 6th, 8:00pm at Ty Pawb (Flexible Space)