Folk Alliance International 2023
BreakOut West, Alberta Music, Music BC, Manitoba Music, and SaskMusic are returning to Folk Alliance International this year with a stellar lineup of artists! Look for us in Room #641 for nightly Spotlight Showcases starting at 10:30PM, February 1 - 3, and do not miss the official BreakOut West showcase on Saturday, February 4 in Liberty!
BreakOut West Official Showcase
Liberty
Saturday, February 4
6:00 PM The McDades
6:45 PM Ben Sures
7:30 PM Suzie Ungerleider
8:15 PM Raine Hamilton String Trio
9:00 PM Harry Manx
9:45 PM Berk Jodoin
BreakOut West Private Showcase
Room #641
Wednesday, February 1
10:30 PM The Goddamsels
11:00 PM Berk Jodoin
12:00 AM Ellen Froese
12:30 AM Madeleine Roger
Thursday, February 2
10:30 PM Raine Hamilton
11:00 PM Ben Sures
11:30 PM Ellen Froese
12:00 AM Scarlett Butler
12:30 AM Raine Hamilton
Friday, February 3
10:30 PM Celeigh Cardinal
11:00 PM Berk Jodoin
11:30 PM The Small Glories
12:00 AM The McDades
12:30 AM Suzie Ungerleider
---
Ben Sures (AB)
Ben Sures is a storyteller. On his poignant, natural-sounding acoustic 10th album, The Story That Lived Here, the Canada-based songwriter, guitarist and author sings stories inspired by friends and fans and songs written by his own heart; songs about library ladies, yard sales and dive bars, accidents and grieving; and – because we're living through a pandemic still – at least one song about the end of the world.
Sures' 25-year-deep catalogue is eclectic, spanning folk, country, jazz and rock'n'roll, and borrowing from blues, Sinti swing and West African guitar. But The Story That Lived Here, recorded mostly live at Tobacco and Rose Studios in Victoria, BC, with old friends Richard Moody (viola, violin, mandolin and vocals) and Scott White (upright bass), and with Rebecca Campbell adding backup vocals and percussion remotely from Toronto, is a satisfyingly cohesive and tender bluegrass-tinged album with a steady heartbeat. It's the perfect accompaniment for Sures' funny, honest, quirkily wise and wistful tunes.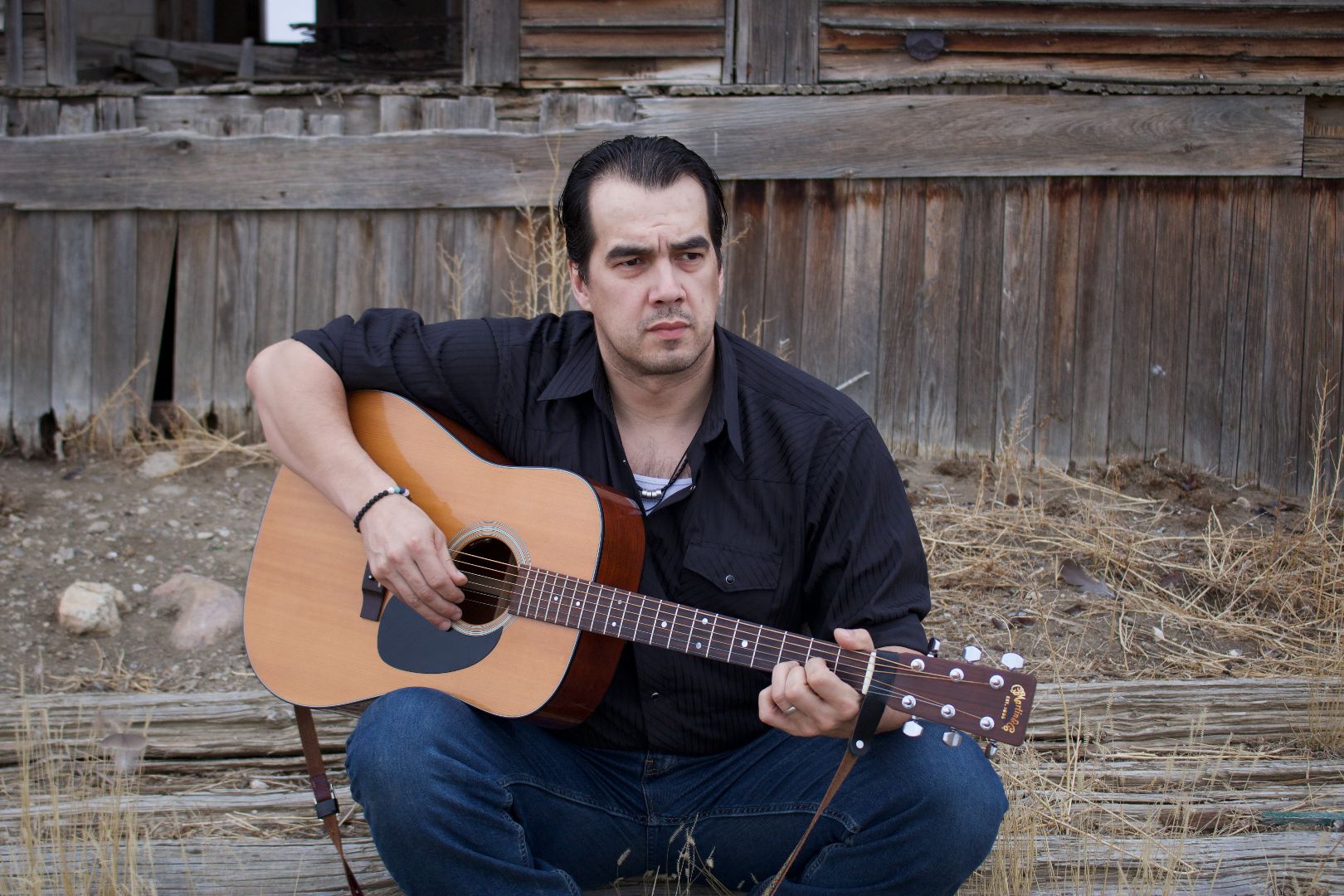 Berk Jodoin (SK)
Indigenous singer/songwriter Berk Jodoin hails from the Northern community of Pierceland, Saskatchewan.
Berk tells stories that most people would choose to ignore. His carefully crafted songs captivate listeners emotionally, fusing his influences like Steve Earle and Waylon Jennings together to create soulful storytelling with just the right amount of gravel.
"Half Breed", the newly released 2nd album by Berk Jodoin is even more cultivated and polished than Berk's self-titled debut album, with the writing and narrative displaying more experience, maturity and vulnerability. Berk hopes that sharing these stories with audiences through song can help to bring awareness and understanding to the difficult issues that he writes about.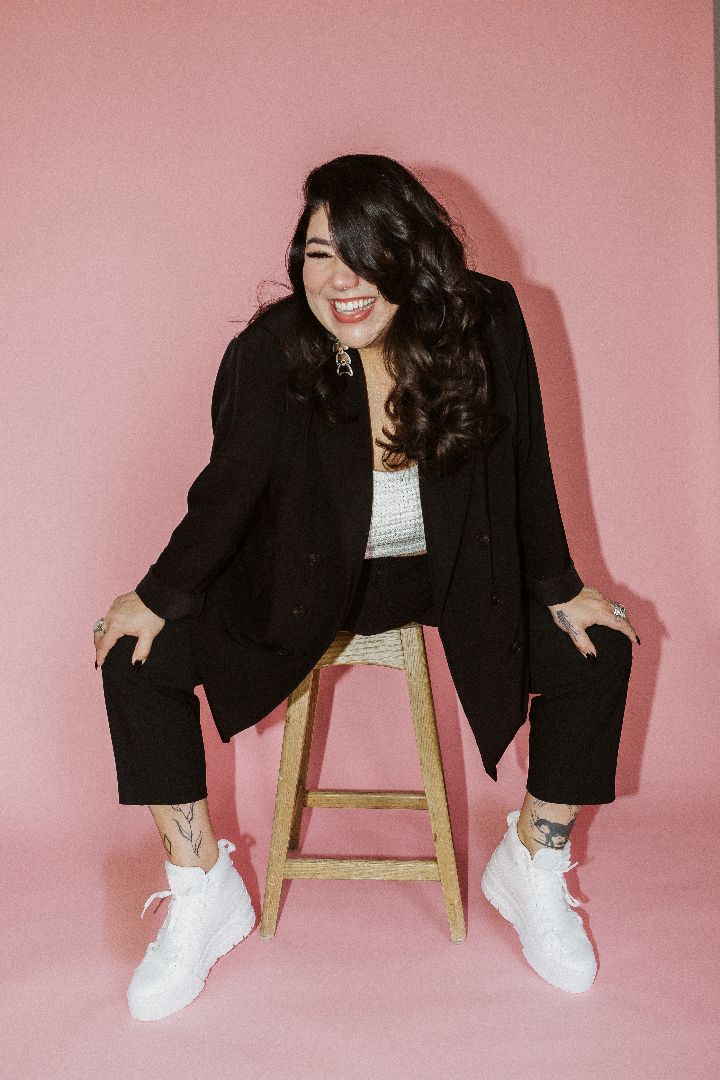 Celeigh Cardinal (AB)
With a confident voice and boundless energy, Celeigh Cardinal owns a stage, connecting deeply with her audience through humour, passion and love. In 2020, Cardinal was awarded one of Canada's highest musical accolades: the JUNO Award for Indigenous Artist of the Year. She also received a Western Canadian Music Award in 2018 for Indigenous Artist of the Year, and nominations in 2020, Indigenous Artist of the Year and Songwriter of the Year. Multiple tracks from her most recent release, Stories from a Downtown Apartment, have reached #1 on the Indigenous Music Countdown. Cardinal has two full-length albums completed and her third release in the works, which is being supported by the Canada Council for the Arts. In 2021, Edmonton-based singer-songwriter was chosen by The Walt Disney Corporation to record a single and music video as part of their first season of The Recital of Remixes. She has toured through Sweden, Germany, Denmark and The Netherlands and has showcased in Dubai at Expo 2020, Reeperbahn in Hamburg, Germany, and Folk Alliances from 2018-2020 in Kansas City, Montreal and New Orleans. Celeigh is quickly becoming one of the great Canadian voices that make up the fabric of this country's roots music scene.
Ellen Froese (SK)
For someone who only just passed the threshold of their mid-20s, Ellen Froese has amassed a resolutely solid body of work and, with a variety of projects, achieved more than some many years her senior. For Each Flower Growing, Froese's fourth full-length, produced in collaboration with the Sheepdogs' Sam Corbett, is her most accomplished statement to date, drawing on her established sound as a folk & country-based singer/songwriter while incorporating a wider frame of reference in the rich production, supple instrumentation, and overall sonic soundworld. It's much harder to pin down than any simple description can convey, making it all the more worthwhile to check out.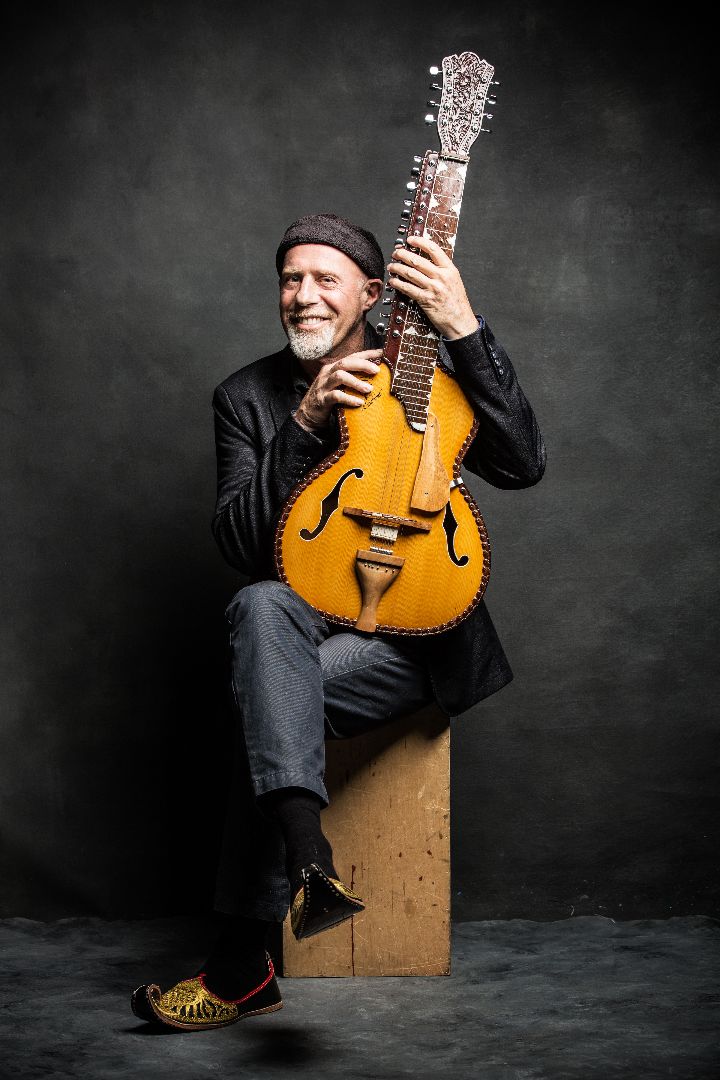 Harry Manx (BC)
Harry Manx plays a unique style of music which is sometimes called "Mysticssippi" Blues.The creator of the Mohan Veena (Indian slide guitar) took Harry in as a student in Rajasthan during the 80's. Harry remained in India for 12 years. Multiple Maple Blues awards, Folk Artist of the Year, Songwriter of the Year, six Juno nominations…..welcome to the Harry Zone where the depth of Indian music meets the deep groove of the Blues.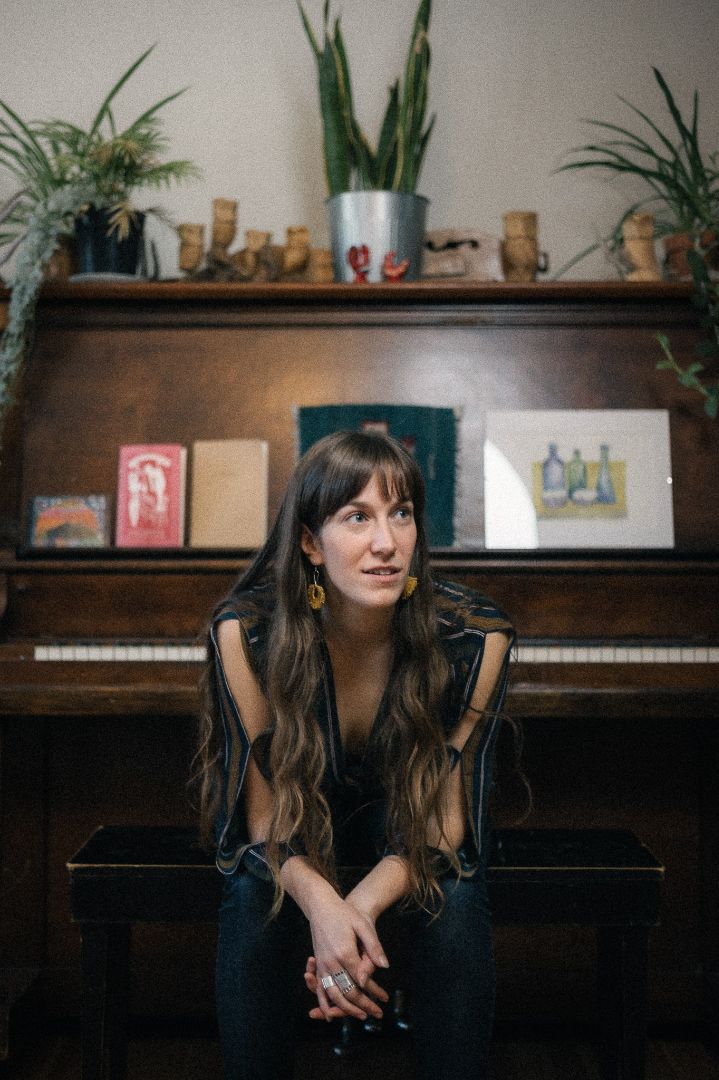 Madeleine Roger (MB)
Madeleine Roger is a singer-songwriter from Winnipeg, MB. While deftly accompanying herself on acoustic guitar, it is her artistry as a songwriter and storyteller that can silence a room, uniting her brilliantly crafted lyrics with stunning melodies that linger long after they are sung. Her critically-acclaimed debut album Cottonwood earned her nominations for Songwriter of the Year (CFMAs) and Producer of the Year (WCMAs), and combines the elegant storytelling of folk traditions with the grounded feel of roots music.
She recently recorded her sophomore album Roseberry Midnight with producer Josh Kaufman (Anais Mitchell, Bonny Light Horseman, The Hold Steady, Bob Weir) in Kingston NY, which will be released in 2023. It is a deeply personal body of work examining every nook and cranny of love, loss, and forgiveness.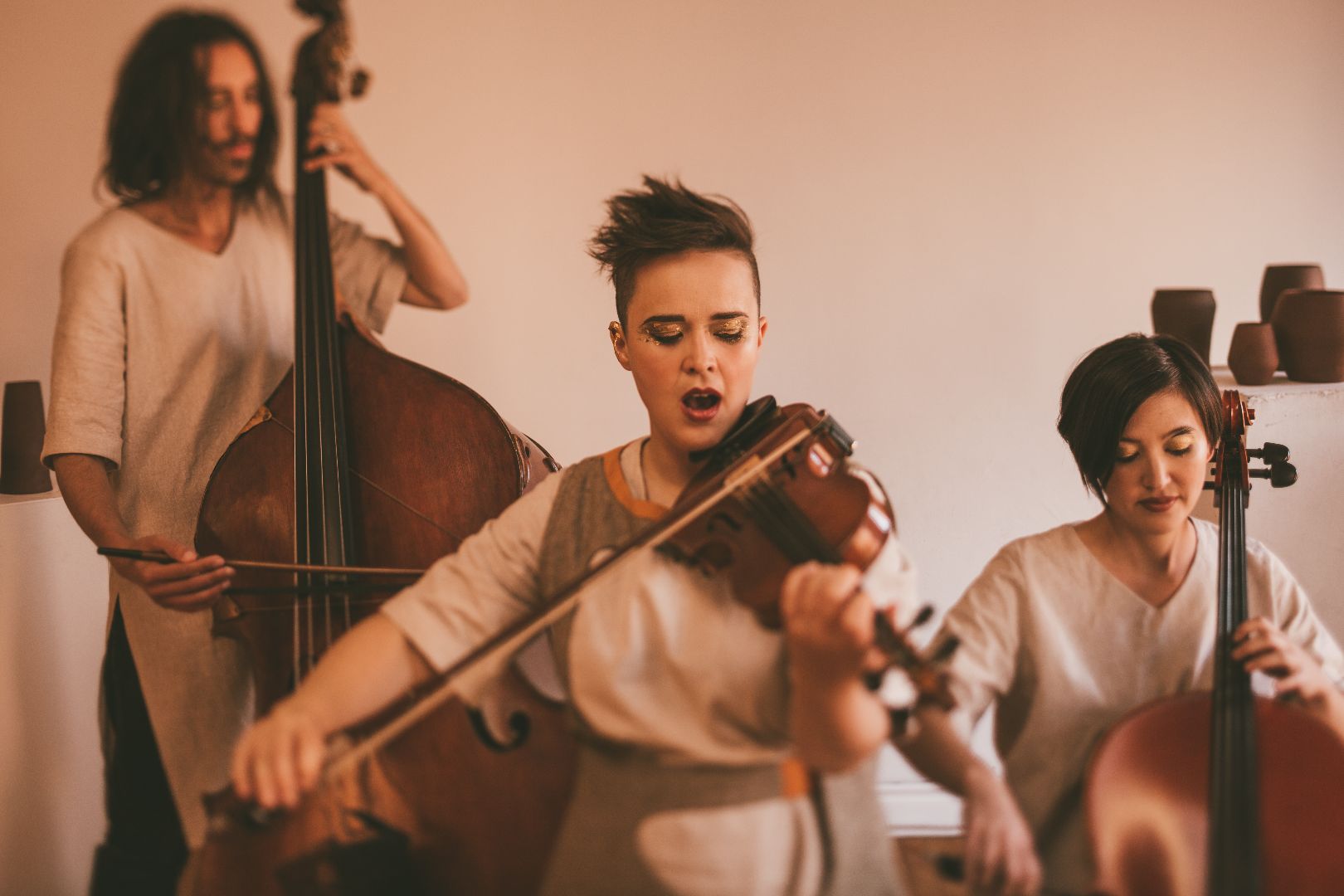 Raine Hamilton String Trio (MB)
Resonant, acoustic chamber folk with an otherworldly edge, and a lyric presence that cuts deep. Prism-clear vocals + strings, reaching out beyond the earthly.
A classical violinist and musicologist by training, Raine and their string trio offer string-quartet-like arrangements of Raine's original songs. They call this chamber-folk, a hybrid of the classical tradition of string quartet chamber music, with the singer songwriter folk that comes so naturally to Raine.
Raine's latest work, the full-length album Brave Land (2021-22), is a concept album about mountains, and the courage, wisdom, and otherworldly connection they represent. Here, as in Raine's 2018 award winning album Night Sky, the songs are set to intricate and seasoned arrangements for guitar, violin, cello, and double bass.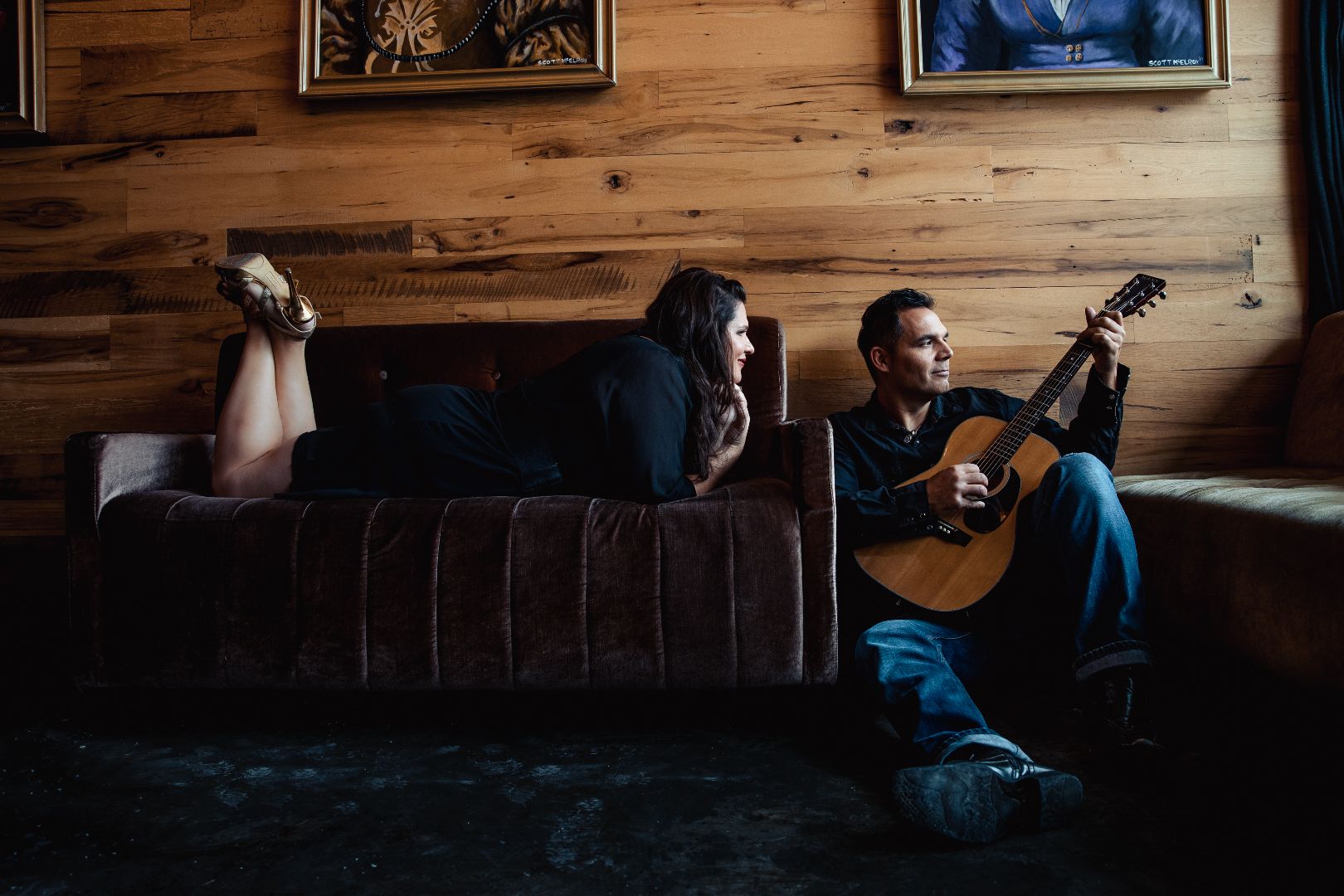 Scarlett Butler (AB)
Scarlett Butler is a new Canadian music duo comprised of SOCAN Award winners Troy Kokol and Joni Delaurier. But ask anyone in the Canadian country music industry and they would be known better individually for crafting songs you have probably heard on the radio.
After a decade of writing songs for country artists (300+ songs over the last decade) with and for artists like Shane Yellowbird, Brett Kissel, Tenille Townes, The Higgins, Mike Plume, and others, this talented duo stands on a solid foundation of well-crafted songs backed up by a soul-warming blend of familial harmonies.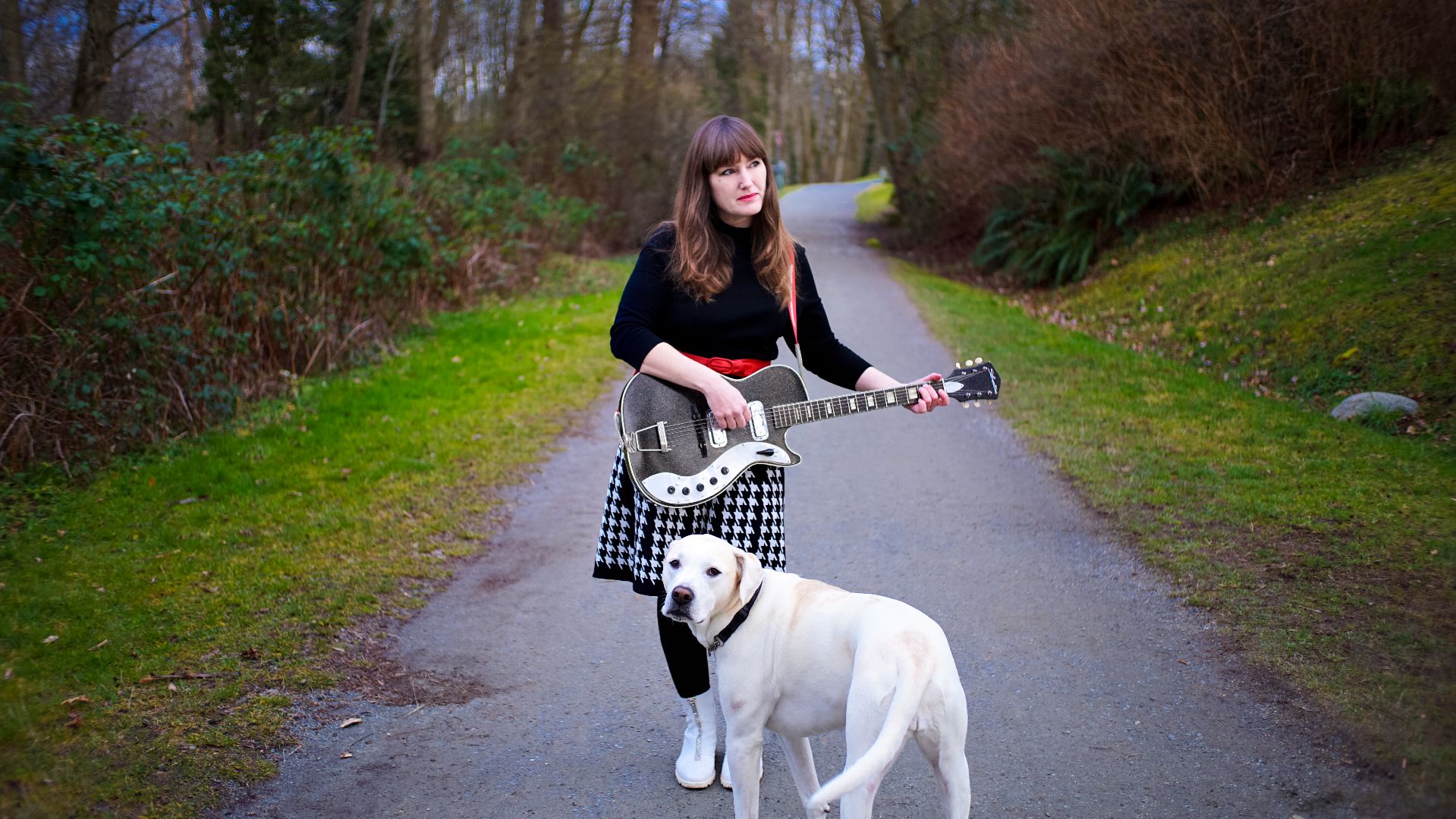 Suzie Ungerleider (BC)
Born in Northeastern US and raised in Western Canada, Suzie Ungerleider began performing under the name Oh Susanna in the mid-1990s, winning instant praise for striking voice and poetic songcraft. Suzie had been quietly working as a clerk at a Vancouver library when in 1996 she self-released a cassette tape of seven songs recorded for just $200, and found herself besieged by music industry executives and agents after performing a tiny set at a local club. For over two decades, thousands of shows, and ten critically acclaimed albums, Suzie's gloriously emotive, crystalline voice, her bewitching performances and her fierce song-writing have consistently captivated audiences, her peers and the press. She is the recipient of a Genie Award for Best Original Song and a Canadian Folk Music Award for English Songwriter of the Year. She has been nominated for three Juno Awards and four Canadian Folk Music Awards for Best Solo Performer, Best Contemporary Singer, and English Songwriter of the Year. Suzie's latest album entitled My Name is Suzie Ungerleider is her first release under her given name and has recently been nominated for a Juno for Best Contemporary Roots Album of the Year. Suzie lives in Vancouver with her husband, her daughter and their dog Willow.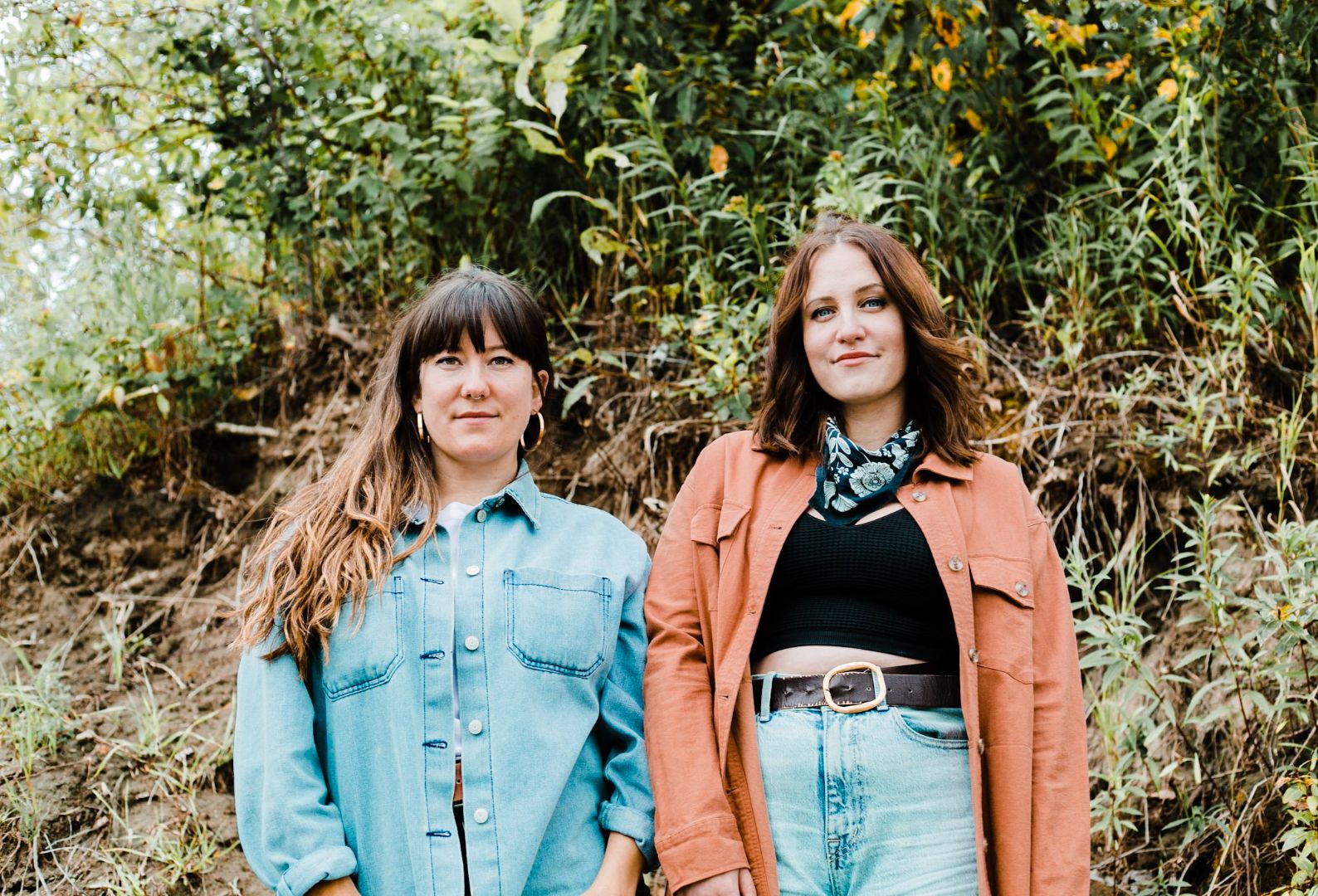 The Goddamsels (AB)
The Goddamsels are an alt-country band from Alberta led by vocalists Mallory Chipman and Freddi MacDougall. Inspired by their prairie origins and grassroots attitudes, The Goddamsels are crafting music by the people, for the people. Their debut EP, Wayward Daughter (2022) explores classic country themes of hardship, heartache, and the power of togetherness, all delivered with a modern edge.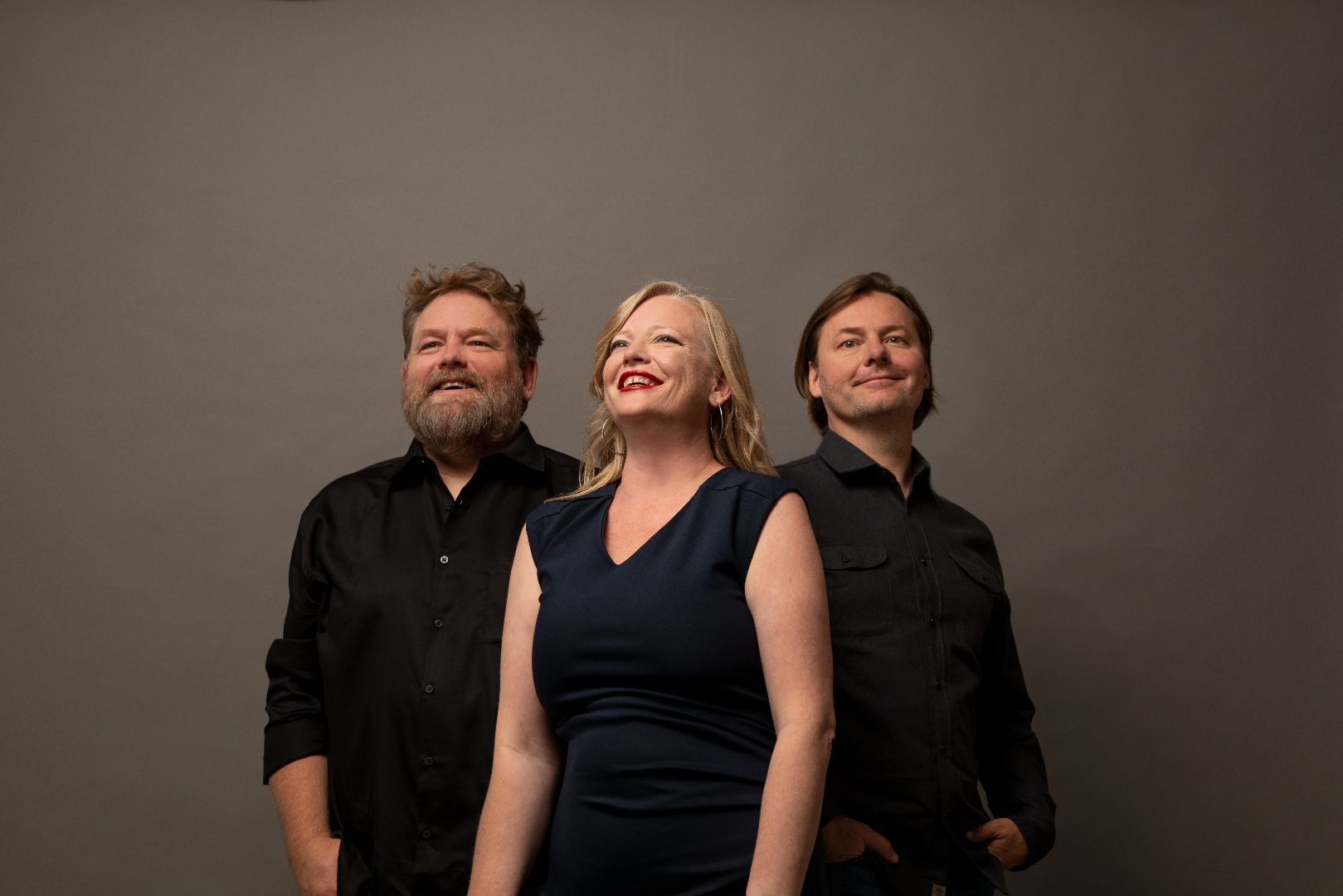 The McDades (AB)
Punching through the walls of tradition, The McDades' Celtic-rooted music fuses the spontaneity of jazz improvisation and infectious global rhythms. The Juno Award winners' cutting edge sound is the perfect complement to their fiery performances.
At the heart of the group are siblings Shannon, Solon & Jeremiah who grew up playing Canadian folk music alongside their parents and among artists from around the world; a unique upbringing that led to a love and respect for all music. Their groundbreaking compositions and innovative arrangements are characterized by stunning virtuosity and a near-telepathic interaction on stage.
With vocal harmonies that can only come from a family, and an obvious love for each other and their music, The McDades' sound is immersed in the spirit of improvisation. Combining original tunes and unique interpretations of traditional songs, their performances feature both energetic instrumentals and moving vocals performed in English and French. This compelling and dynamic group "finds their groove somewhere between a down-home kitchen party, a jazzy after hours club, and a folk festival." (London Free Press)
The McDades are winners of the Juno Award for Best Roots Album (group) and two Canadian folk music awards (World Group of the year and Instrumental album of the year). Their new album "The Empress" is nominated for three Canadian Folk Music Awards (Instrumental Group of the Year, Vocal Group of the Year, Ensemble of the Year) and continues to highlight the group's one-of-a-kind sound and irresistible groove. "This Kicks!" (fRoots)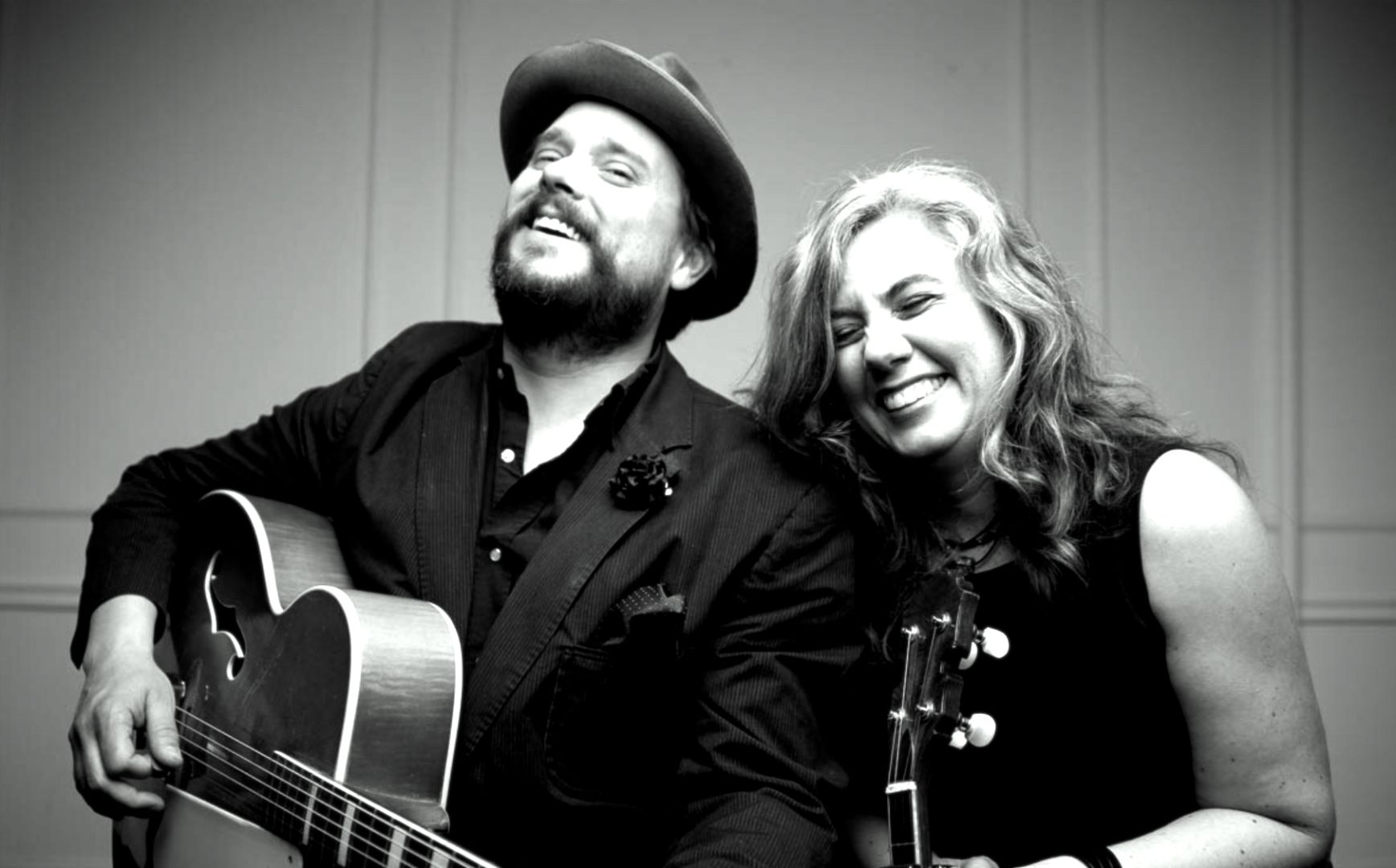 The Small Glories (MB)
Roots duo The Small Glories are Cara Luft & JD Edwards, a musical tour-de-force partnership planted on the Canadian Prairies. With a stage banter striking a unique balance between slapstick and sermon, these veteran singer-songwriters have a way of making time disappear, rooms shrink, and audiences feel as though they are right there on the stage with the band. On record, Luft and Edwards take the musical synergy honed from hundreds of shows together, and expand it into a new soundscape amplified by pounding drums and other textural embellishments which only reinforce the magic of their innate chemistry — a chemistry labeled the "Lennon-McCartney syndrome," by Americana UK, writing, "Some things just work together... to witness a performance by The Small Glories is a rare opportunity to experience that indefinable quality that creates perfection." Luft and Edwards duplicate and reinforce each others' many strengths and yet allow their distinct personalities to shine through, resulting in a live show that is as heartwarming as it is hilarious, as finger-picking proficient as it is relatable, and as Canadian as, well... it's very Canadian. But that hasn't stopped 'em from winning over audiences from Nashville to the Australian Outback. The duo won "Artist of the Year" at the International Folk Awards in New Orleans 2020, with their highly anticipated sophomore album "Assiniboine & The Red" garnering 3 Canadian Folk Music Awards, a JUNO Award nomination, Critics' Choice for 'Album of the Year' in Penguin Eggs Magazine, and captured the #1 Folk/Roots album spot on the national earshot! radio charts.