Liverpool Sound City 2022
BreakOut West is headed to Sound City! On May 1st BreakOut West will be presenting five western Canadian acts in Liverpool at The Jacaranda starting at 5:20 PM BST!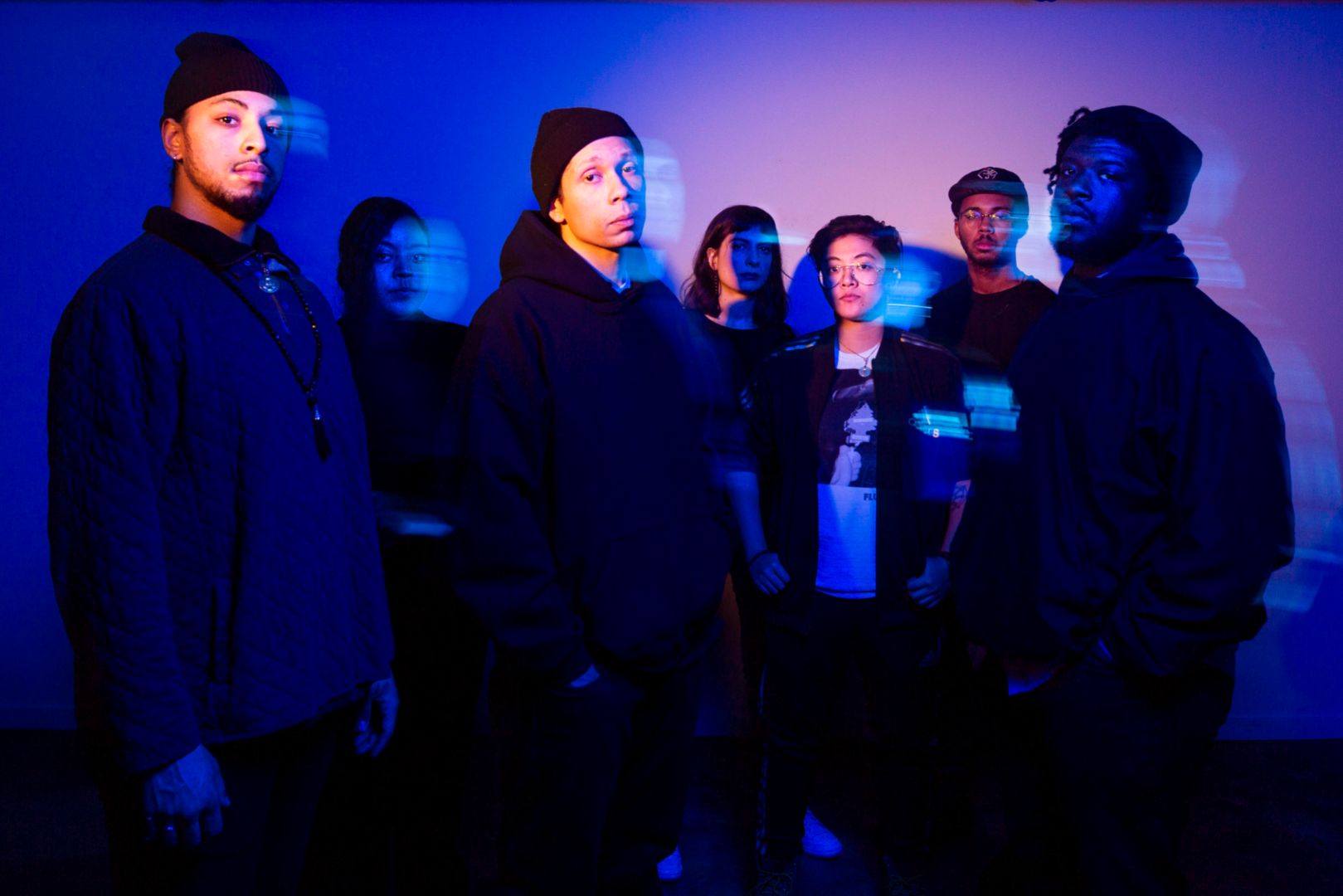 Super Duty Tough Work (MB)
Golden-era taste, current-era based. Inspired by the dirty jazz loop sound of 90s east coast hip hop, Super Duty Tough Work are the live incarnation of hip hop culture's quintessential era. Revered for their methodically curated set, SDTW mixes laid-back with high-energy, for a satisfaction-guaranteed journey through culture, touching on everything from life as a struggling musician to police violence and racism in Canada and abroad. SDTW excels on stage and on record, as they bring a fresh take on tradition in a movement where loops are slayed and jewels are the tools of the trade. Most recently Super Duty Tough Work received a Polaris Prize nod in the form of a Long List nomination, followed shortly thereafter with a nomination for a Western Canadian Music Award, in the category of Best Rap & Hip Hop Artist. The Polaris nod makes SDTW the first Manitoba based hip hop act to nominated for the Polaris Prize.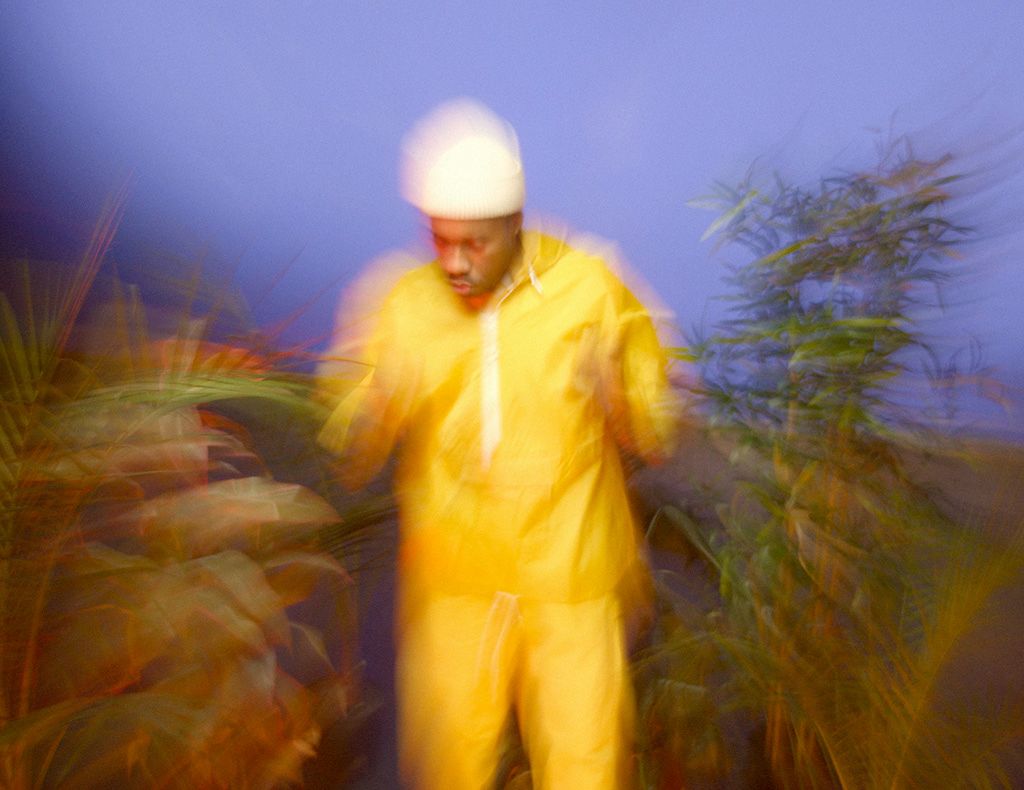 Anthony OKS (MB)
Years of self-reflection, earned wisdom, and an identity shift provide the soil for Anthony OKS's deeply reflective ode to growth, In The Garden. Its six songs dig deep into change, whether in the artist's personal life—the past year introduced him to 50 new family members in Nigeria and Sierra Leone—throughout his hometown of Winnipeg, and globally as the Black Lives Matter movement has grown into communities worldwide. The resulting album builds on his 2019 debut, Take Time, harnessing its propulsive energy and turning it inward for some honest and present truth-telling. "I use music as a tool to get different things out of me," he says. "I talk a lot with my people but I don't always get as deep as I could get. I'm a pretty private person, but music gives me that gateway to let some things go I probably should." Created at Winnipeg's Private Ear Recording, rapping and singing over beats by paalsh, OKS deftly combines Mos Def's thoughtful verse with Canadian rap legend, Saukrates' soulful melodies. Jumping off a film noir saxophone hook, "Boy From Freetown" tells the tough tale of his father's journey from Sierra Leone to Canada and finds the artist alternating between singing and rapping, lamenting "everything is fragile," digging into his ancestral history and ever-expanding Black conscience. On "Line of Fire" he reflects on the choices he's made and the good places he's arrived at because of them. And on the slow groove "All About You" he longs for connection and togetherness: "Don't waste your time not loving your circle." Rising out of this foundation of loam and roots are some bright and colourful plants: On the aptly named "Clearly Now," OKS declares "I'm seeing sounds/like what's allowed/there's no confinement to this," like a sunflower stretching toward the heavens. On "Fortified" (with a soulful feature from Polaris Prize long-lister Begonia), he celebrates equal and supportive love, encouraging healthy, complementary, and mutual growth. In The Garden closes with a positive and grateful ode to music, "Mic Live." After a season of the sky providing light and water for the earth, OKS takes a step back to survey his lush and plentiful bounty, then offers it to you: "Life's a gift right? / And I'm gonna pay it forward." "I feel like I'm starting to find answers to things," he says, "I haven't been able to answer before."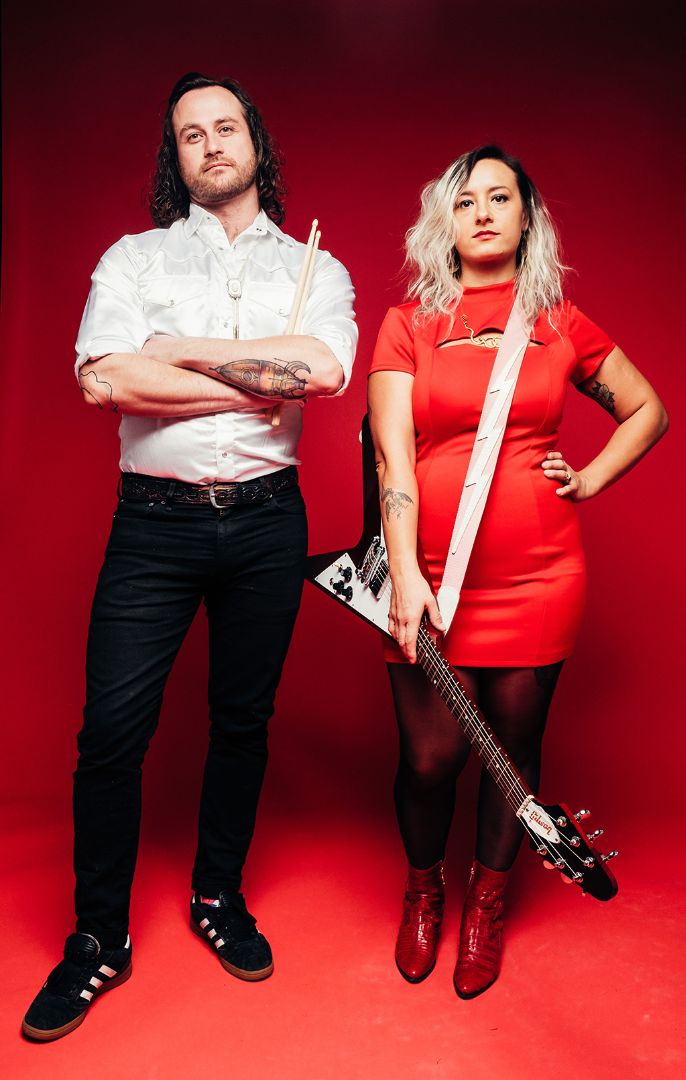 Miesha and the Spanks (AB)
Miesha & The Spanks offer a dynamic mixture of punk, garage and hard rock embellished with straightforward lyrics, gritty production and hard hitting performances. Inspired by proto punk classics like The Runaways, MC5 and The Stooges, and 90s riot grrrl/grunge like L7 and The Gits, M&TS conjure an energy that hits you in the face, throwing you into a world of killer riffs and sweaty gig venues.
Originally a punk rock kid from the East Kootenays, front-woman Miesha Louie started this project a decade ago after moving to big city Calgary, AB. She toured and released like crazy, building momentum and a reputation for her DIY approach, with any drummer up for the challenge. Joined by Sean Hamilton five years ago, he brought big Bonham style that's intuitive like John Freese, always creating the right feel for the song.
Recorded in Brighton UK, their 2018 release Girls Girls Girls was produced by Danny Farrant of punk legends The Buzzcocks. The album reached #1 on Earshot!'s National Loud charts, and had singles hit #7 on CBC 3's R3-30, and #1 on the Indigenous Music Countdown. It received multiple adds on SiriusXM Canada, and was even given attention from Rodney Bingenheimer's Sirius XM show in the US. At the YYC Music Awards, Girls Girls Girls brought home Rock Recording Of The Year and Single Of The Year (Summer Love), as well as securing Miesha as Female Artist Of The Year.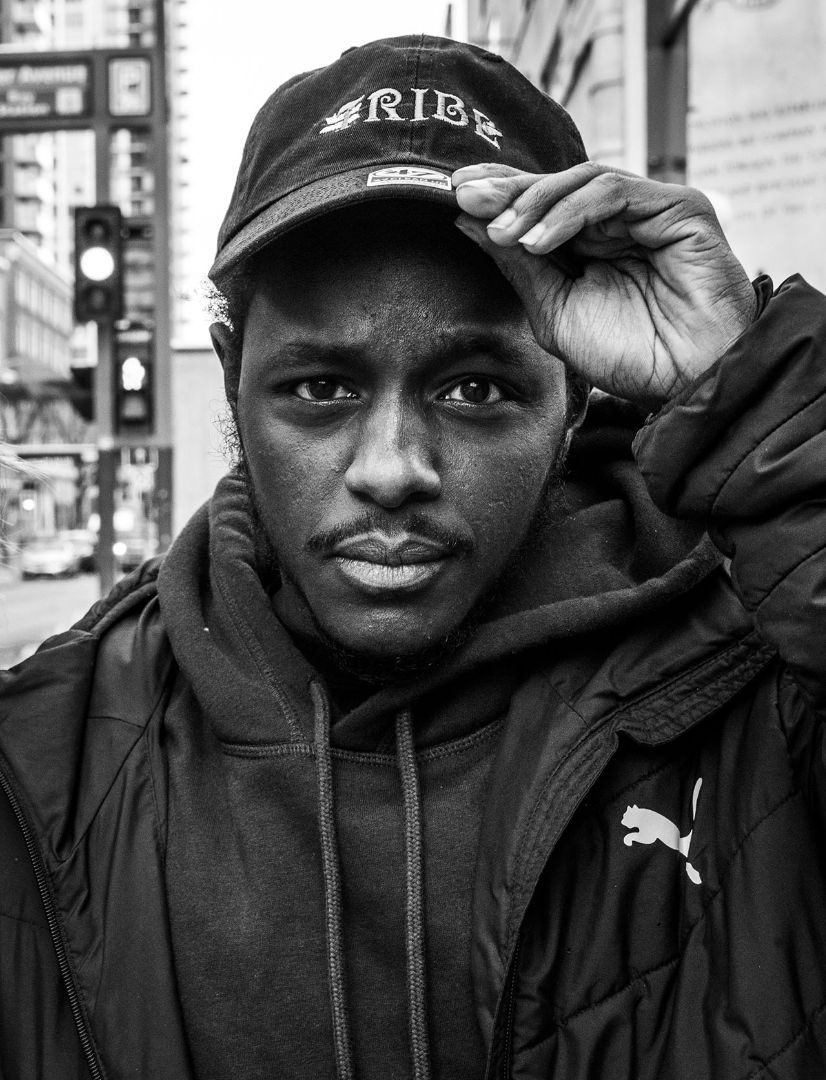 Mouraine (AB)
Born in Khartoum Sudan, raised up in Edmonton Canada, and destined for stages around the world - Mouraine is quickly becoming a staple in Canadian Hip Hop and beyond. His story bears resemblance to the humble underdog that we all want to see win. When Mouraine immigrated to Canada at the age of ten, he and his mother and siblings were seeking asylum from his birth country. Unable to speak a word of English, he turned to watching hip hop music videos that ultimately became his teacher and solace. Finding himself deeply inspired by the way his favourite rappers could energize and demand the attention of a crowd, Mouraine began writing and recording music. He wrote and performed with his two younger brothers as The Overachievers before making his solo debut in 2017 with his mixtape Cold Mornings 2. This opened the floodgates leading to several more singles released over the past few years, and sharing stages with the likes of Mac Miller, J.Cole, T-Pain, Big Sean, Pusha T, Classified and many others.
Now, his music is being featured in Footlocker Ads and played at Toronto Raptors games and other major sporting events across the country, and soon festivals around the world. His Bigger Dreams EP (Aug 2021) has received props from Complex, The Source, CBC, Earmilk, Exclaim!, RANGE, If It's Too Loud, Hip Hop Canada, and many more. Mouraine strikes a trifecta of swagger, buoyancy and humility in his music and demeanor. If his beaming grin doesn't instantly pull you in, his charisma and cadence definitely will. With new music produced by WCMA producers of the year Deadmen (Begonia, Ashleigh Ball, Royal Canoe) on the way in 2022, Mouraine is a name to pay attention to. From building an international hip-hop legacy, to raising up the next generation of dreamers, creators, policy makers; Mouraine's sights are set high and he'll settle for nothing but gold.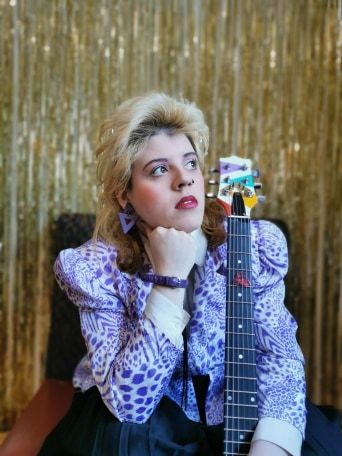 Paris Pick (YT)
Coming in at just over five feet in height, Paris Pick is the definition of short and sweet. But looks can be deceiving. Over the years, a lot of people have been fooled by Paris' size and composure to be completely knocked out by cyclonic performances that reveal a voice far bigger than the vessel it's held in.
The honesty of Pick's lyrical delivery makes listeners feel as if they're being let in on a secret as they're swept away by her expressive mix of optimism and frustration, sensuality and sensitivity. Together, Pick and her listeners share in the constant war between self-confidence and insecurity that her music exposes. Tuning into Pick's music is like being gently pat on the back while you scream out in anguish the unheard truths of an old lover. Love, loss and redemption served up hot. Heartbreak has never felt so good.
Paris cites contemporary artists such as Mac Demarco, Brittany Howard, and Bahamas as inspirations, while her soulful pop style and vocal bravura recalls the sounds of Hall and Oates in their heyday.
Since 2017 Pick has actively toured throughout Canada. On June 11th 2021 Pick released her sophomore record "Hope for the Best". As of February 2021 Pick was signed to an independent record label, Care Records based out of Sault Ste. Marie, ON.