BreakOut West at SXSW 2018
BreakOut West at Canada House
Swan Dive, 615 Red River St., Austin TX, US
DAY PARTY
12:00 PM - The Hearts (AB)
12:30 PM - Ghost Twin (MB)
1:00 PM - Living Hour (MB)
1:30 PM - Samurai Champs (SK)
2:00 PM - Strvngers (AB)
2:30 PM - Boniface (MB)
SXSW OFFICIAL
8:00 PM - Samurai Champs (SK)
9:00 PM - Scenic Route to Alaska (AB)
10:00 PM - Said the Whale (BC)
11:00 PM - Ghost Twin (MB)
12:00 PM - Little Destroyer (BC)
1:00 PM - The Wet Secrets (AB)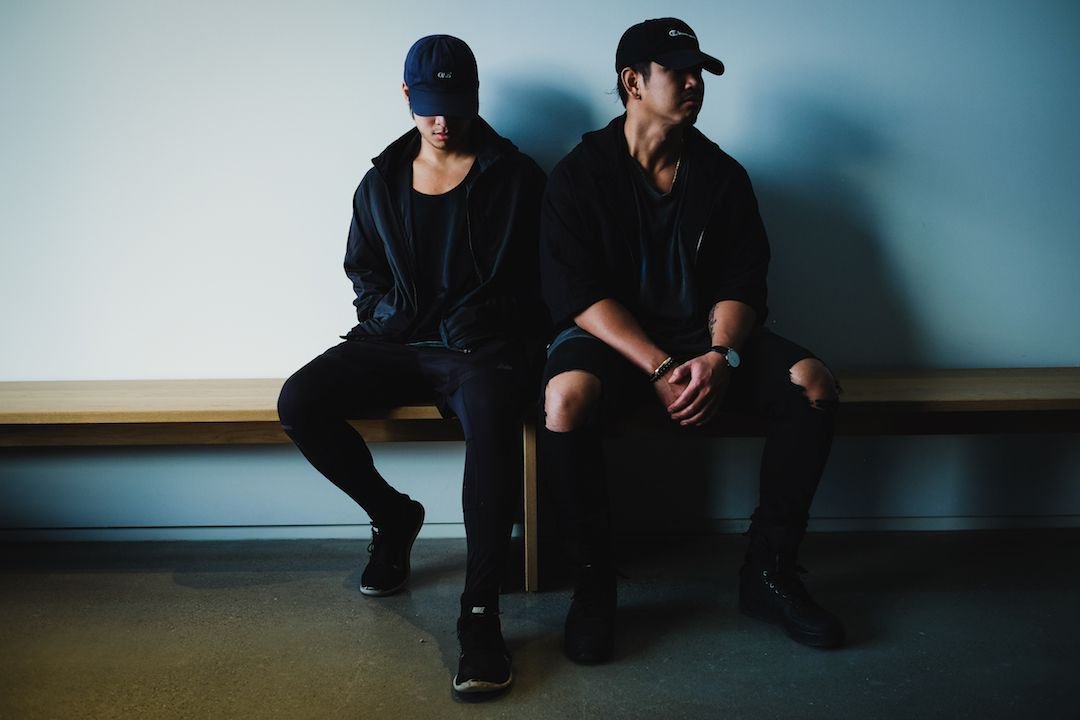 Samurai Champs (SK)
Hailing from two Canadian prairie cities – the "Bridge City", Saskatoon, and the "Queen City", Regina, Samurai Champs is an emerging recording and performing R&B/hip-hop duo. Consisting of new-wave rapper Jeah and dark-soul/R&B singer Merv xx Gotti, the duo draw influence from their Southeast Asian heritage while taking pride in their urban-Canadian identity. Blending Jeah's versatile rap vocal delivery with Merv xx Gotti's emotional R&B vocals, the duo create a smooth, yet dark coalescence of modern hip-hop/R&B.
Within the past twelve months since the release of their debut EP, Crayons EP, Samurai Champs have risen as one of their province's most prominent hip-hop/R&B artists. Recorded and mixed by former Urban Heat/Universal In-House Producer, Miguel Dey, and mastered by Colin Leonard, mastering engineer behind Bryson Tiller's US Billboard 200 debuted #1 album, True To Self, and Migos' US Billboard Hot 100 #1 single, "Bad and Boujee", Crayons EP combines the contemporary Canadian hip-hop/R&B sounds of Toronto-based label, OVO Sound, with the soulful minimalism of L.A.'s future-soul collective, Soulection.
The official music video for the EP's first single and title track, "Crayons", exclusively premiered on VICE's music publication, Noisey. Crayons EP itself premiered on Exclaim!, Canada's leading alternative music & culture magazine. By the end of 2016, Crayons EP proceeded to win second place in SaskMusic's Best Saskatchewan Albums of 2016, and was highlighted in Chart Attack's yearend article, The Best Music of 2016 From Cities Around Canada.
Crayons EP is available on iTunes, Spotify, and all other major music platforms.
Samurai Champs have toured across Canada, as well as internationally, sharing the stage with international hip-hop heavyweights such as T.I., Flatbush Zombies, and k-os. They have also showcased in international music festivals such as Canadian Music Week (Toronto, ON), Reeperbahn Festival (Hamburg, Germany), The Great Escape Festival (Brighton, UK), New Skool Rules (Rotterdam, Netherlands), and Liverpool Sound City (Liverpool, UK).
Surrounding their recent European tour around The Great Escape 2017, UK's most influential music blog The Line of Best Fit exclusively premiered Samurai Champs' new music video for Crayons EP's second single, "Zone". The blog also featured Samurai Champs in their opening festival article, 20 Of The Most Exciting Bands On The Planet to See At The Great Escape. Following the festival, award-winning UK music news site Gigwise also featured Samurai Champs in their festival recap article, 11 New Bands From The Great Escape 2017 That You Need In Your Life.
By the end of 2017, Samurai Champs were nominated for Urban Artist of the Year in the Western Canadian Music Awards (WCMAs), as well as performed in this year's BreakOut West Festival (Edmonton, ON).
Samurai Champs are currently working on their debut full-length record and preparing for showcasing at this year's SXSW festival in Austin, TX.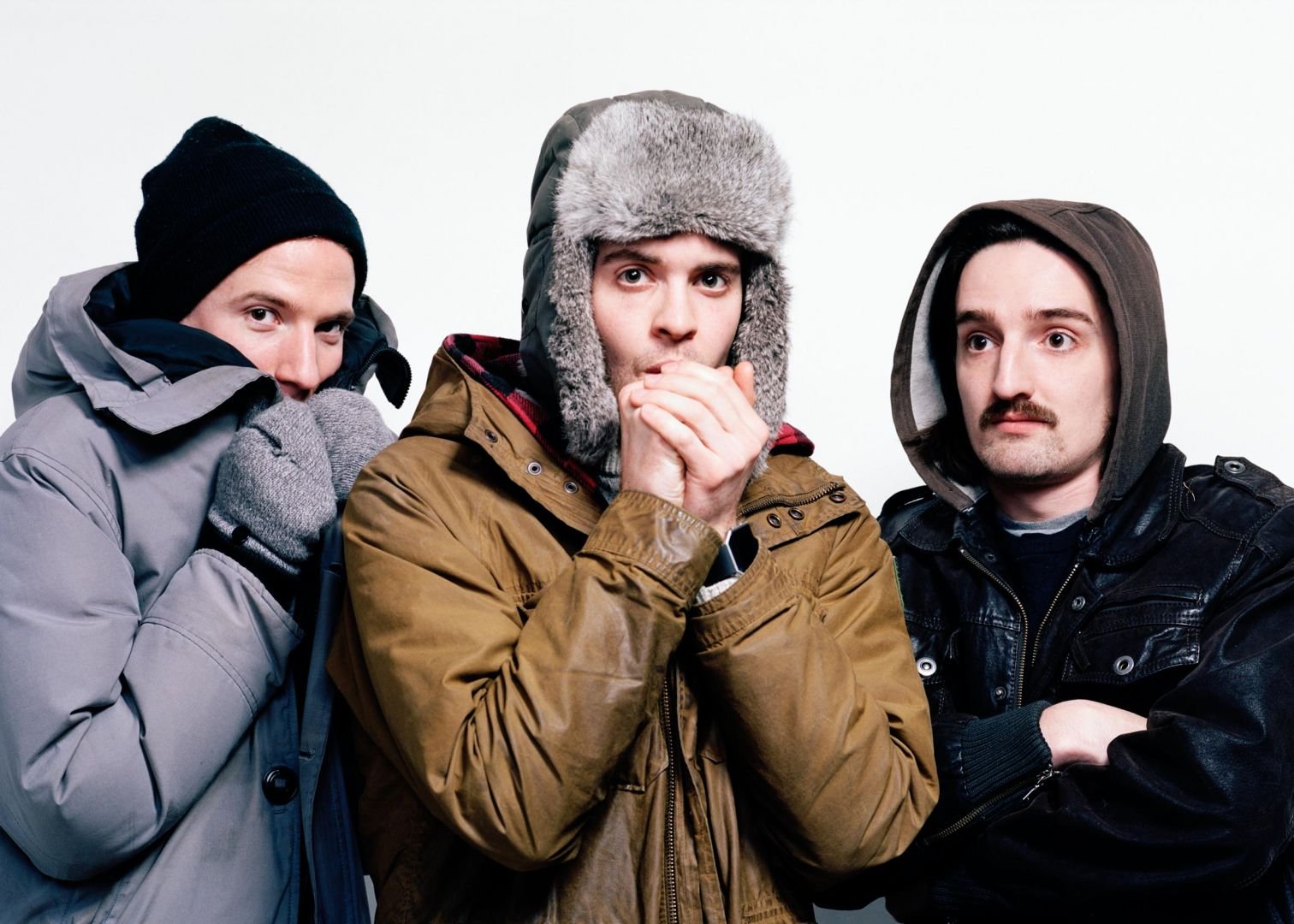 Scenic Route to Alaska (AB)
Substance and accessibility. They're often considered opposing forces when it comes to pop music, making it all the more impressive when a band like Scenic Route to Alaska so effortlessly delivers ample doses of both.
Since dropping their acclaimed third LP, Long Walk Home, in 2016, the prairie indie outfit has amassed an impressive pile of achievements and accolades at home and abroad. The album, which finds the trio effortlessly weaving catchy vocals and memorable melodies through rich arrangements, led to label signings and swelling success across Europe and Australia. It also spawned number ones on CBC Radio 2 and 3, two Western Canadian Music Award nods, and numerous TV placements on major networks. Now, the band is ready to build on that success with their upcoming fourth studio album, Tough Luck.
As they did for Long Walk Home, Scenic Route to Alaska once again entered the studio with famed producer Howard Redekopp (Tegan & Sara, The New Pornographers) to cut the 10 tracks comprising Tough Luck. The album picks up where its heralded predecessor left off, capturing their tight and dynamic live sound with an organic and honest production that's instantly engaging but begging to be heard again and again.
Admirably, the album stays true to the band's exciting live performances, where the energy is palpable and the fun contagious. Always locked in with a syncopation that can only stem from a long collective history, the boys bounce from ballads to bangers with ease, leaving a lasting impression on any kind of audience in front of them.
The band is perhaps best defined through dichotomy: young but mature, curious but collected, accessible but substantial. Such balance is all too rare in this scene, but thankfully, Scenic Route to Alaska strikes it with a style all their own.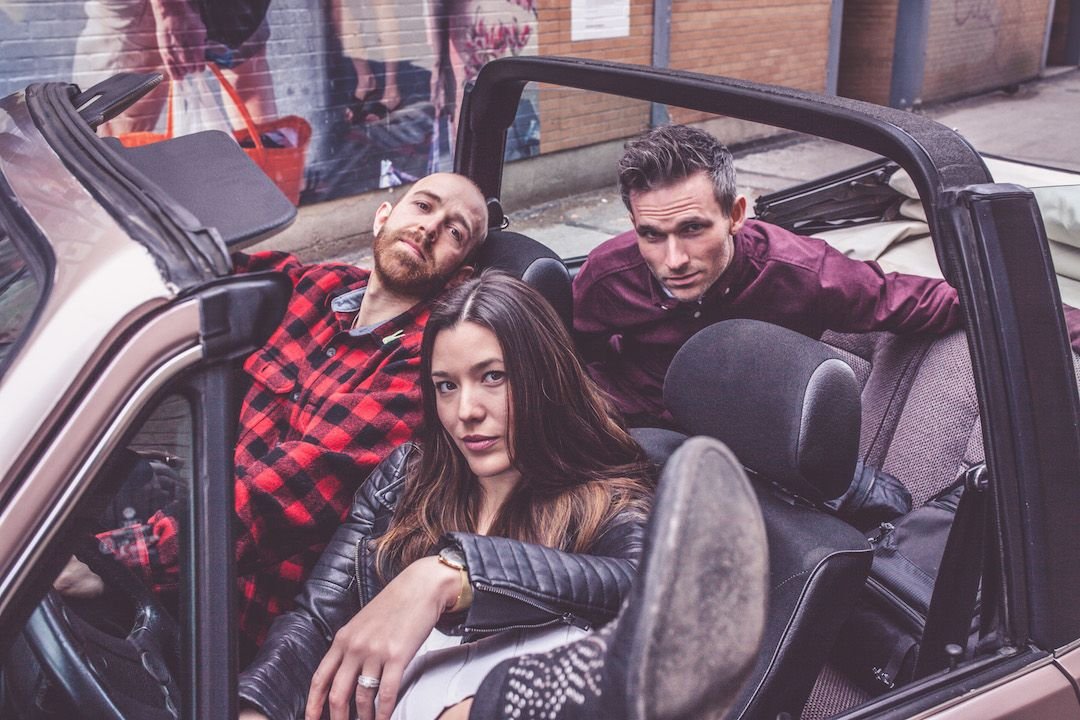 Said the Whale (BC)
Long before Vancouver's Said The Whale became a JUNO Award-winning, radio chart-topping indie rock band, it was an exploratory songwriting experiment led by high school friends Tyler Bancroft and Ben Worcester. Now, a decade since their 2007 formation, they have taken the project back to its freeform roots while simultaneously venturing forward into uncharted art-pop territory.
As Long As Your Eyes Are Wide is the group's fifth album, and it was recorded amidst a period of turnover. Following the success of 2013's hawaiii, which spawned the Canadian rock/alternative number 1 hit "I Love You," bassist Nathan Shaw and longtime drummer Spencer Schoening both left the lineup. Now operating as a trio — with frontmen Tyler and Ben and keyboardist Jaycelyn Brown — the group briefly considered making separate solo records before ultimately deciding to enter the studio with no preconceptions and no concrete plan.
"It's a return to how Tyler and I used to make music, which is just experimenting with anything and everything," Ben remembers. "We started out using Casio keyboards and drumbeats on our computers, and then we turned into a rock band. This is a return to being free to make anything."
Recording took place in various Vancouver studios, with We Are The City's Cayne McKenzie serving as producer and helping to guide the record's organic synth textures and unpredictable structures. Arrangements were chopped up until they became unrecognizable from their original form, scratch vocals were soaked in effects and used in the final mixes, and assorted song fragments were gutted and stitched together. The sessions were briefly interrupted by the birth of Tyler's son, and Jaycelyn got married and had to record some of her parts while on honeymoon in Southeast Asia.
And yet, regardless of the piecemeal recording process, the result is the most focused album of Said The Whale's career to date. Thick bass grooves and shimmering electronic tones unify the album and permeate the space once reserved for guitar strums. "This is the most cohesive record we've ever made, between my songs and Ben's songs," Tyler says. "Musically, there was more collaboration than ever before."
Previous Said The Whale records highlighted the contrast between Tyler's eclectic rock influences and Ben's salt-of-the-earth folksiness. Here, their styles become one: Ben-sung lead single "Step into the Darkness" rides a giddy drum loop towards its towering pop chorus, while Tyler's "Confidence" sets soul-searching lyrics about the harsh realities of adulthood against a sublime backdrop of dance beats and deconstructed synth stabs. "Emily Rose" is an aching tribute to a friend who passed away in a car crash, and "Heaven" is a bittersweet eulogy propelled by swaggering blasts of electronic bass.
Despite the album's many adventurous sonic forays, it remains true to the spirit of Said The Whale's classic work. At its core, As Long As Your Eyes Are Wide is a singer-songwriter record, guided by introspective lyrics and alchemical group harmonies from Ben, Tyler and Jaycelyn. "This is our most personal, earnest record for sure," Tyler says. "Even the upbeat songs are lamenting and sad."
After so much change and uncertainty in recent years, Said The Whale has emerged as a unified force. While some listeners are bound to see the overhauled sound as a reinvention, it's really just the latest step forward. They've evolved, but the DNA is the same, and the group's musical partnership is more fruitful than ever.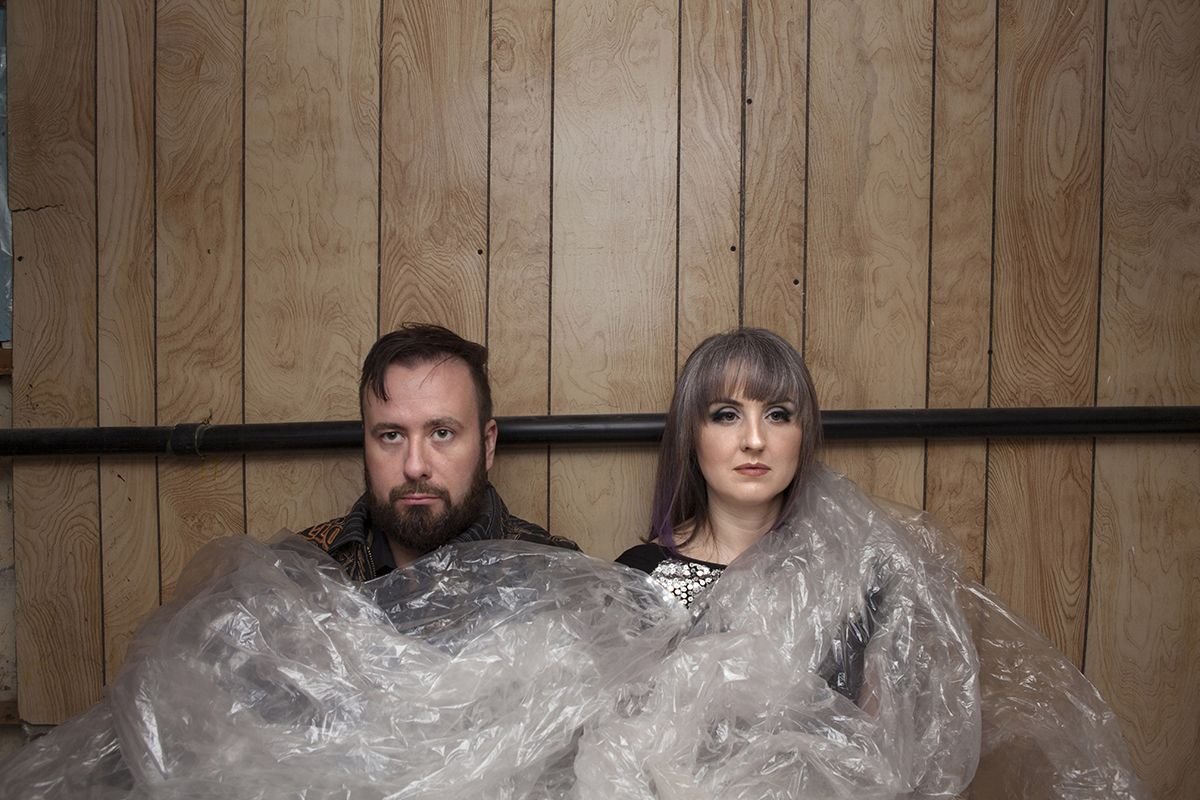 Ghost Twin (MB)
Ghost Twin is a dark synthpop duo from Winnipeg, Canada that combine roaring synthlines, dirty pulsing bass, dreamy guitar, and a haunting vocal dichotomy where Baroque meets Industrial, with live video percussion that feeds cinema through a cut-up technique imbued with occult aesthetics. Their audio/visual performance creates a full sensory evocative narrative of shadowy haunted rooms occupied by astral phantasms and electronic voices from beyond the aether.
Their debut album "Plastic Heart" produced by Maya Postepski (Austra, Tr/st, Princess Century) was released on Artoffact (International) and Head in the Sand (Canada) in May 2017.
"With phantasmal lyrics, pensive guitar, and pulsing synths, Ghost Twin's sound stems from styles of industrial and baroque. Think of the reanimated corpse of composer George Frideric Handel performing in a dimly lit German goth club during the '80s." - Vue Weekly
"Windblown Kate Bush theatrics set to a Pretty Hate Machine-era Nine Inch Nails stomp… dark-'n'-doomy synth-pop dredged up from the same chilly catacombs from whence the likes of the Neon Judgement, Cabaret Voltaire, Skinny Puppy and Trent Reznor once lurched." - The Toronto Star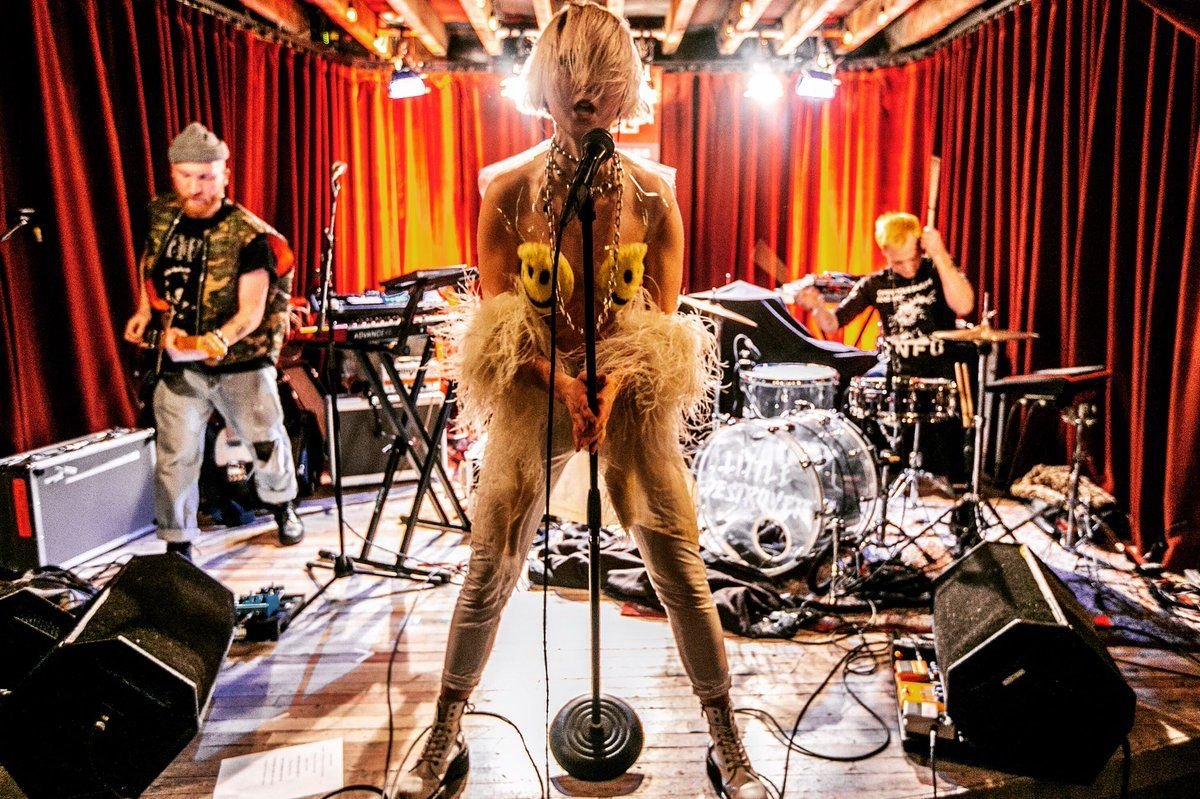 Little Destroyer (BC)
Little Destroyer has this great ability to write danceable pop hits that are tempered with a healthy dose of melancholy. Their new track, and namesake, "Little Destroyer" puts this talent on display in the best possible way. A few weeks ago, the Vancouver based trio release the video for said track and it is a perfect visual accompaniment to the song. Directed by Connor McGuire, with the concept by himself and the band, the clip plays out like a scaled down Black Mirror episode. Lead vocalist Ally Sheldan is featured in between bits and bursts of pixilation and loading failures, at one point covering up her face with makeup that immediately makes her indistinguishable from her surroundings. Is it the idea of people getting consumed and swallowed whole by their use of technology? Is our worlds fast paced information cycle collectively wearing us down, as told by the lyric, "I need to crash", and making us indistinguishable from each other? Whatever the intent, Little Destroyer have created something here that is interesting, emotionally satisfying and ultimately, extraordinarily human.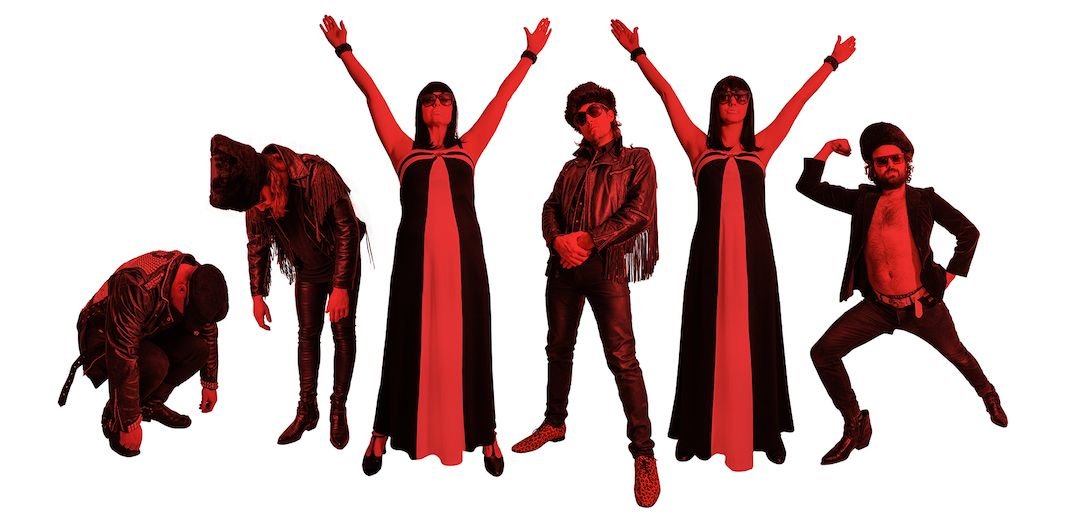 The Wet Secrets (AB)
The Wet Secrets, a dance rock six-piece from Edmonton, AB, dress up their scrappy, scathing outlook in impeccably tailored pop attire. Leave eyerolls and apathy to the others: The Wet Secrets' buoyant brand of irony turns dysfunction into inspiration. Equal parts punk rock and halftime show, The Wet Secrets' vibe is a fusion of the bass-driven grit of The Stranglers with the lurid surrealism of The B52s.
The first single from the new EP, "I Can Swing A Hammer" is confidence-in-a-can, an epic pep talk that works on and off the field. "I Can Swing A Hammer" is also the perfect rallying cry for a shiny new year, a high gloss time of best intentions and resolve. CBC Music included "I Can Swing A Hammer" in a recent Songs You Need To Hear, calling it a "jangly, catchy, fist-pumping anthem…a motto worthy to repeat every morning."
Principal vocalist/songwriter Lyle Bell (also of Shout Out Out Out Out) lays swampy basslines through songs that balance misanthropy with empathy, caustic barbs with uplifting mantras. Cravat-wrapped drummer Trevor Anderson (also an award-winning filmmaker whose work has shown at Sundance, SXSW, Berlin and more) embodies the band's high-art non-conformism. Kim Rackel and Emma Frazier contribute towering, dancing hornstacks on trumpet and trombone, with wildmen Paul Arnusch and Christan Maslyk rounding out the furry-hatted fray on keys, timbales, congas, sax. All six Secrets sing along, creating vocal harmonies galore.
I Can Live Forever covers a lot of ground in only four songs. Over the squirmy intergalactic synths of "If I Was A Camera," the Secrets shout "Take off all your clothes," a message that's more about watching than doing, with a sweet geeky voyeurism. "Final Curtain for a Drama Queen" is a madcap staccato sendoff, a paranoid's sweaty, horn-heavy fever dream. Final track "Quelle Surprise" is as close to a ballad as The Wet Secrets get, with a slinky 70s vibe, faraway vocals and tinkling off-kilter scales.