SXSW 2019
BreakOut West is heading south to Austin, TX for SXSW and we are taking eight incredible Western Canadian artists to perform Thursday, March 14th, 2019 at Bungalow (Canada House).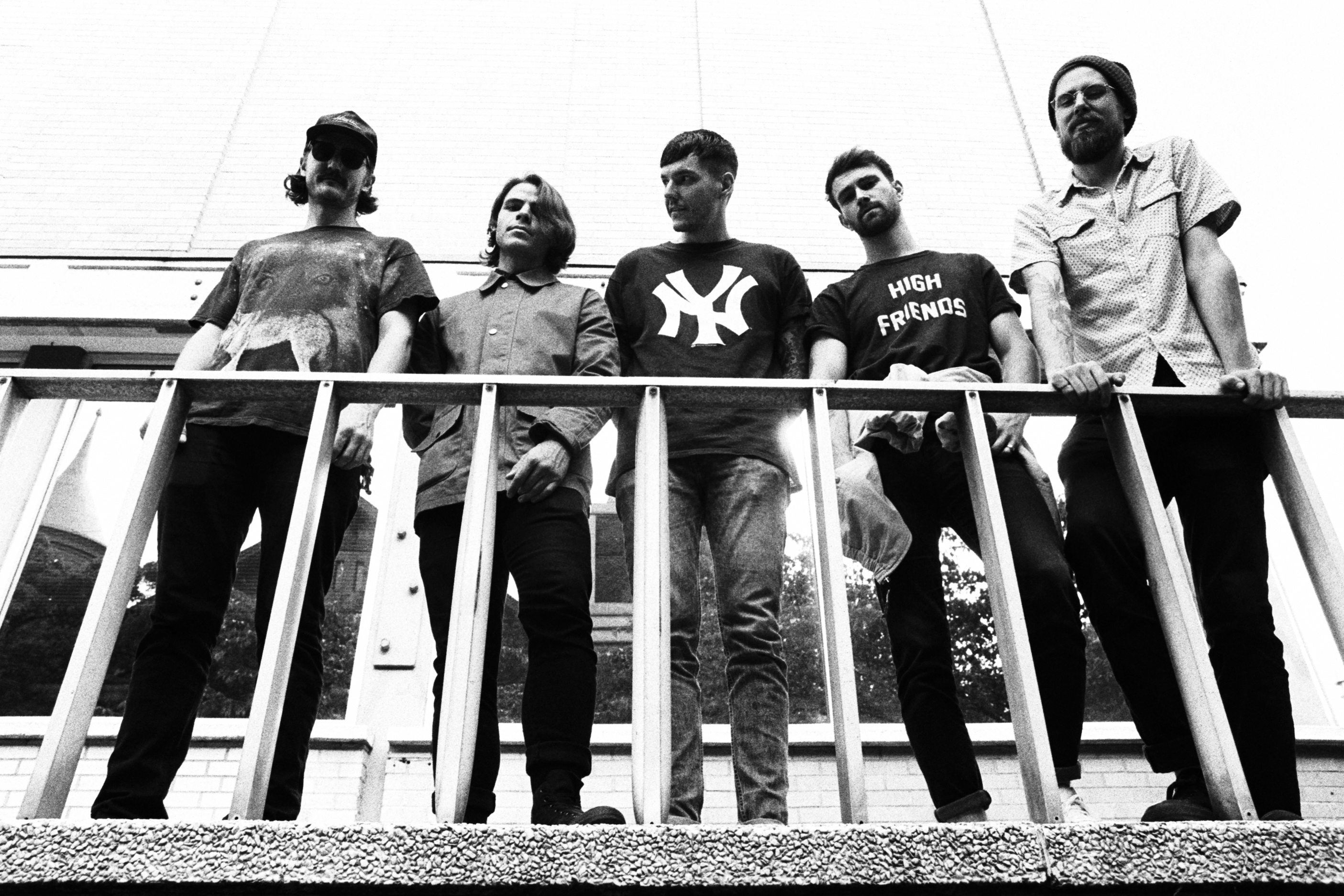 The Small Glories (MB)
Roots powerhouse duo The Small Glories are Cara Luft & JD Edwards, a musical tour-de-force partnership planted on the Canadian Prairies. Thrown together purely by accident for an anniversary show at Winnipeg's venerable West End Cultural Centre, The Small Glories is a partnership that could almost make you believe in fate.
With a stage banter striking a unique balance between slapstick and sermon, these veteran singer-songwriters have a way of making time disappear, rooms shrink, and audiences feel as they are right there on the stage with the band — writing the songs, living the songs, performing the songs. It's not uncommon for listeners to find themselves laughing, dancing, crying, or caught up in a good ol' fashioned sing-along. "We're folk singers, we try to write stuff that people can relate to," says the multi-instrumentalist Edwards, whose looming stage presence and penetrating eyes find him the yin to Luft's petite, snort-laughing yang. The material of a Small Glories concert is rootsily welcoming in terms of subject, folk-pop melody and instrumentation — songs of love, loss, and environment, delivered with soaring, interwoven vocals on various combinations of stomping clawhammer banjo, guitar and harmonica. However, a Small Glories performance is really about what happens in-between the songs. "The feedback we get from a lot of audiences is that it's not just about the music for them," Luft says. "It's the whole package."
On record, The Small Glories take the musical synergy honed from hundreds of shows together, and expand it into a new soundscape amplified by pounding drums and other textural embellishments which only reinforce the magic of Luft and Edwards' innate chemistry — a chemistry labeled the "Lennon-McCartney syndrome," by Americana UK, writing, "Some things just work together… to witness a performance by The Small Glories is a rare opportunity to experience that indefinable quality that creates perfection." But don't just take a European reviewer's word for it — the band's latest album, 2016's Wondrous Traveler was also praised in Pitchfork by legendary American rock critic Greil Marcus, who wrote, "…in moments (The Small Glories) find the darkening chord change the best bluegrass — from the Stanley Brothers to Be Good Tanyas — has always hidden in the sweet slide of the rhythm, the tiny shift where the person telling the story suddenly understands it."
It's this yearning for understanding which finds the band often taking more time to introduce a song than it actually takes to play it. Luft, an original member of harmony sweethearts The Wailin' Jennys and whose parents were folksingers influenced by the great activist Pete Seeger, knows that sometimes a song is all you need to bring people together. But often, it is more. "(Seeger) was the king of uniting people through singing," Luft says. "There's so much animosity and divisiveness in our world these days… as artists, part of our job is to somehow create unity."
The Small Glories have a musical chemistry that is both connected and tight, but one that allows their distinct personalities to shine through, resulting in a live show that is as heartwarming as it is hilarious, as finger-picking proficient as it is relatable, and as Canadian as, well… it's very Canadian. But that hasn't stopped them from winning over audiences from Nashville to the Australian outback.
Altameda (AB)
Respect for tradition with the sophistication to shake it off. Deadpan expression of a staunchly honest vision. Edmonton based Altameda (æl-tah-MEE-da) have evolved into a band with a bold, and unrelenting sound. It's the culmination of experience, both musical and rawly human, that makes Altameda the band they are. Hitting festival circuits and stages across Canada and the UK, they've toured extensively since releasing their much-celebrated debut album, Dirty Rain.
Full and resounding, cutting and dynamic, Altameda's sophomore record, Time Hasn't Changed You, is full of all that makes life a beautiful mess. Brought along by warm bass lines, bluesy rhythms and the sweet whir of the wurlitzer, vocalist Troy Snaterse's lyrics burn with nostalgia and present desire, made vivid by his talk-like cadences and emotional peaks. It will lift you out of your seat—then all at once send you spiralling down to the kitchen floor. It's love lost and gained and lost again. It will stay with you even after vinyl and needle have parted ways.
Time Hasn't Changed You, produced by Aaron Goldstein (City & Colour, Daniel Romano, Kathleen Edwards), will be released on January 25, 2019 Pheromone Recordings.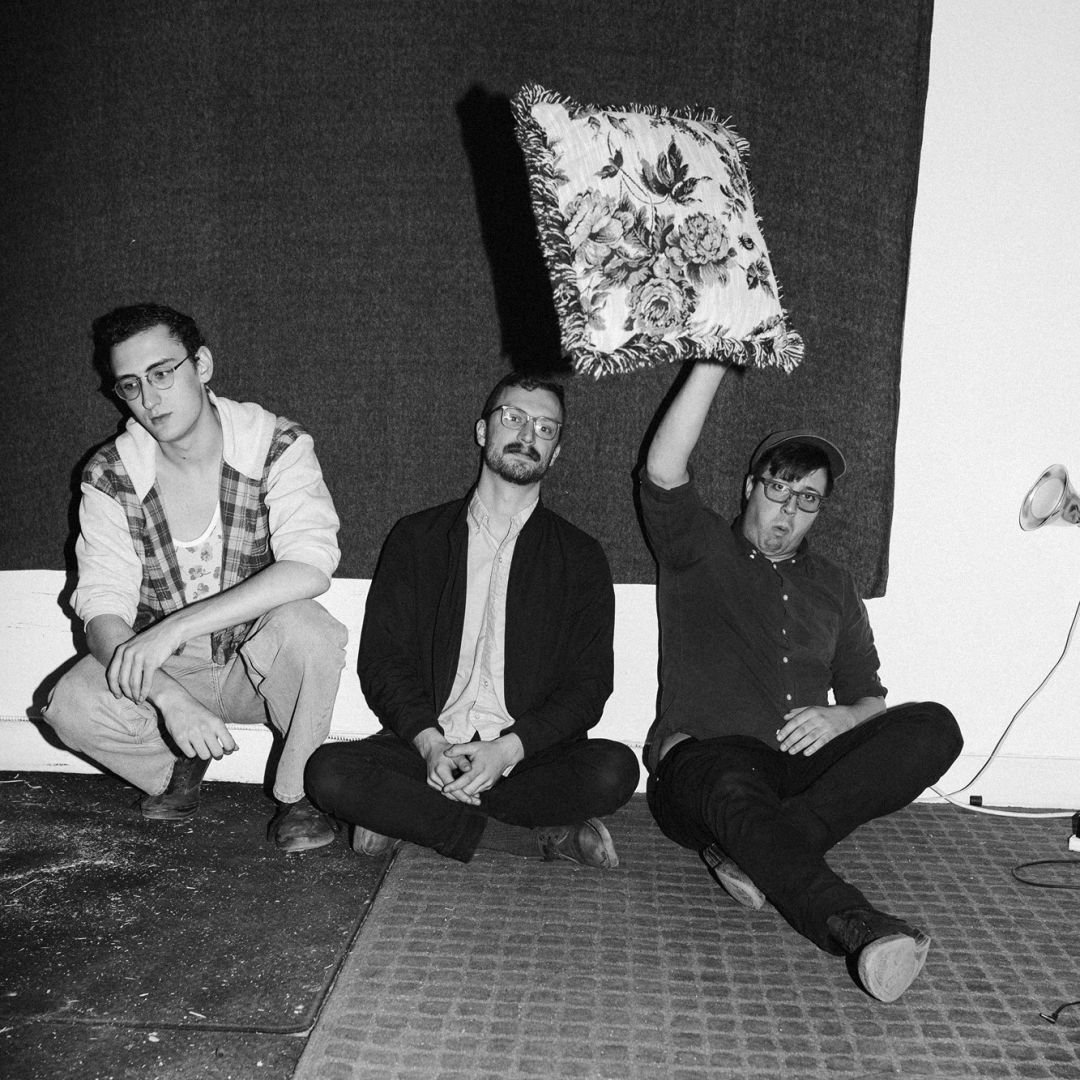 Tunic (MB)
On Boss, Winnipeg's tunic unveil four tracks that continue where last year's EP, Disappointment left off. These songs are nothing but feedback laden filth, pure arty noise punk. Dissonant, yet abrasive, Boss is lead by the punishing churns of Rory Ellis's bass and Sam Neal's drums, where David Schellenberg's guitar surgically cuts, hisses and chimes through the band's unique arrangements. While Schellenberg's vocals gravelly express a distaste for one's past. These songs were conceived in a musty room above a cellphone repair shop, but they were honed in basements, warehouses and bars across North America and they will continue to do so through out 2017.
Close Talker (SK)
Close talker is an indie rock band from Saskatoon, Canada. The band has toured throughout North America and Europe, gaining the attention and praise of notable publications such as NPR, Billboard, Clash, Spin, Q magazine, and Consequence of Sound. Having recently won alternative artist of the year at the Saskatchewan music awards, the band is poised for a breakthrough 2019. Beyond close talker's recordings and videos, the music comes to life with the band's iconic live show, leaving audiences around the world satisfied, having left all inhibitions behind. The band works tirelessly on evolving every aspect of their craft, which has lead to their strongest and most confident song to date: 'Half Past Nine'

In so many ways, 'Half Past Nine' marks a new chapter for the band. The three members, Will Quiring, Matthew Kopperud and Chris Moren, leaned into the trust and foundation built over many years of friendship to pursue a song that would be sustainable. At its core, the song is laced with a quiet confidence that invites the listener to dig in, finding new appreciation with each spin. Close Talker, now more than ever, is interested in music that is timeless - music that won't force the listener into feeling a certain way. To achieve this, the band approached the song following a code of instincts and honesty, including a list of 10 commandments by which each decision was filtered through. Half past nine is a testament to the band's integrity and a desire to produce music that is original and pure. It is a song the band wrote for themselves, about a night they will never forget, in hopes that the song would carry the same meaning in 10 years, as it does today.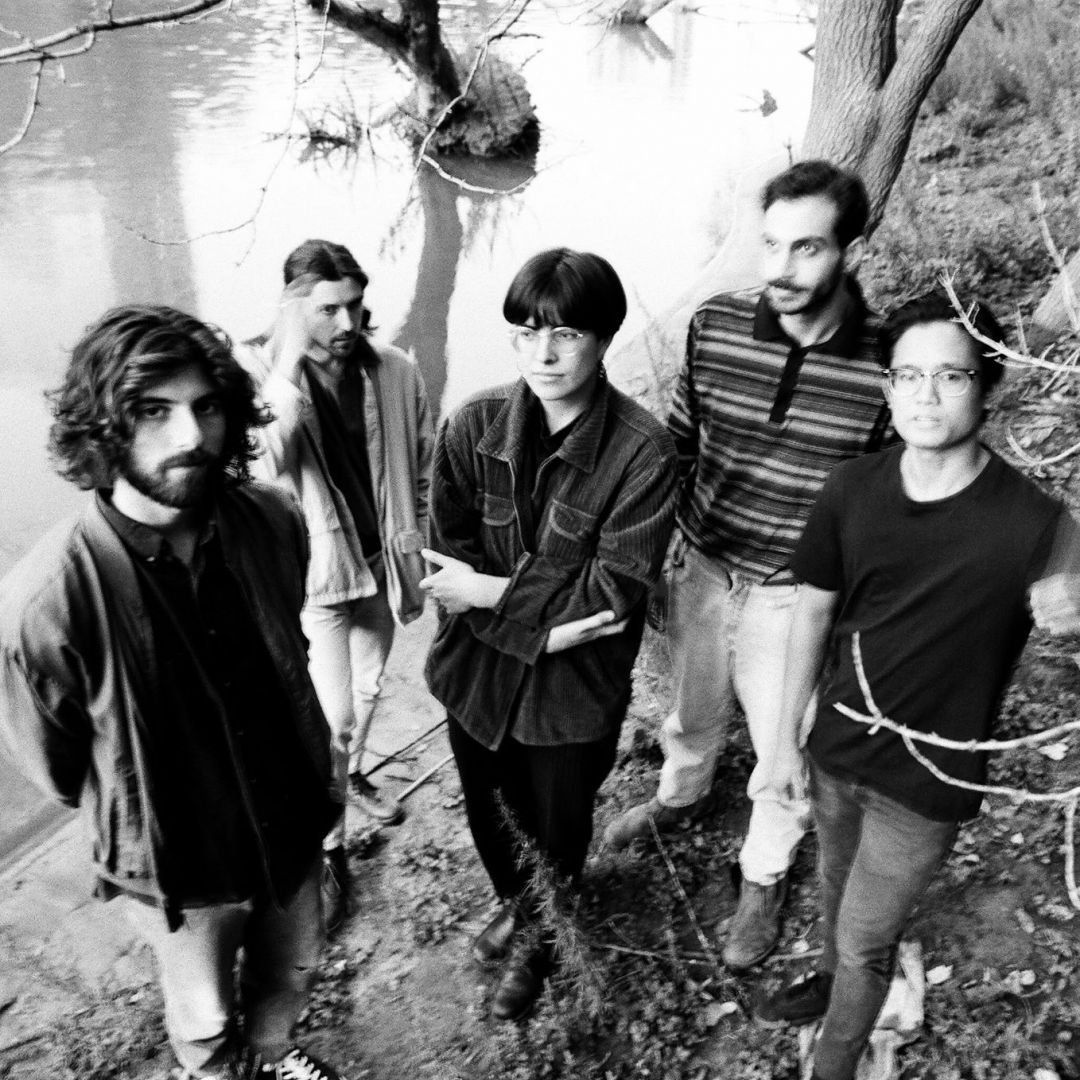 Living Hour (MB)
Everything about Winnipeg's Living Hour has been expanding since their humble basement beginnings in 2015. What started with dreamy love songs inspired by the cinematic sky of their hometown has transformed into even more sprawling and expansive expressions on their latest effort, Softer Faces. The album was released on March 1, 2019. Living Hour is currently touring the United States (March 2019).
What started as a quartet is now a quintet, though still led by the smoky, ethereal lead vocals of Sam Sarty (vocals, trombone, keyboard), who started singing in choirs at a young age. With her strong vocal backbone, musicians Gil Carroll (guitar), Adam Soloway (guitar, vocals), Alex Chochinov (drums, trumpet, organelle), and Brett Ticzon (bass, vocals) are able to shine. Three voices, guitar, trombone, brushed percussion, and boundless effects sees Living Hour pulling from many genres to create their own sonically diverse and unique vibe.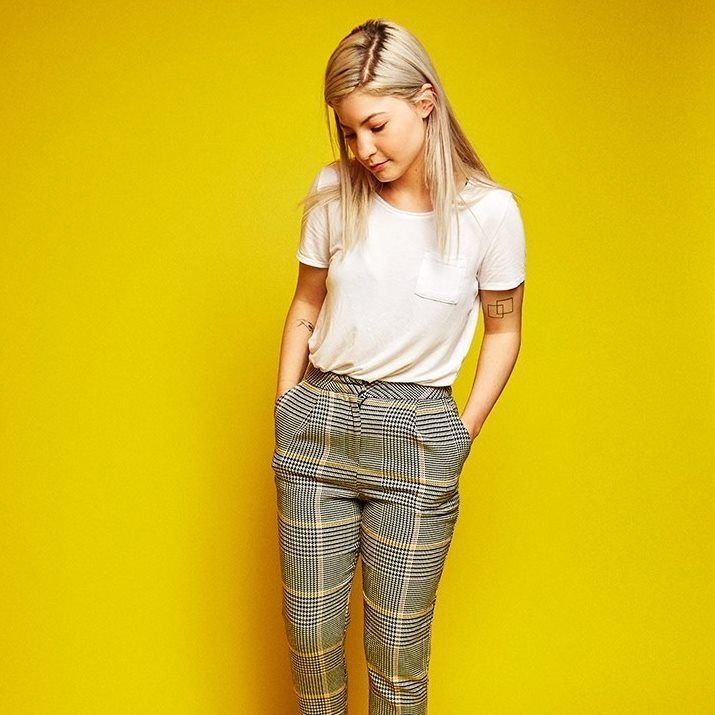 Taylor Janzen (MB)
"The powerful simplicity of a voice, a guitar, a restrained melody and a raw emotion has been rediscovered by songwriters like Julien Baker, Phoebe Bridgers and now Taylor Janzen." - The New York Times
With deeply personal lyrics softly layered over a minimalistic and slow-building guitar riff, 19 year old Winnipeg artist, Taylor Janzen's "Stations" is an honest and raw effort that aims to break the silence about abuse. It's a stunning first taste of her forthcoming EP, "Interpersonal", due August 10, 2018.
Taylor elaborated on the songs meaning - "I wrote Stations in my room when I was 17 about the isolating and complicated feelings when one experiences psychological abuse from a loved one, regardless of the nature of their relationship. I think it was my attempt at breaking silence in a way that I previously didn't think I could. I almost don't really remember writing it because I kinda just emotionally puked it out.. but decided early on it would be the perfect 1st song to debut from the EP in hopes that someone may feel some solidarity through shared experience."
Growing up, Taylor had a religious upbringing in a small town outside of Winnipeg, attending a small school up until graduation. Her family and friends and those around her never talked to one another about difficult things they were experiencing in life, and if they ever needed help, they turned to religion for answers.
Unable to talk through her issues in mental health, Taylor turned to songwriting as an outlet and, as a result, with each song on "Interpersonal" we're granted an intimate and almost painstakingly brazen glimpse into the most heart wrenching pages of her diary. She writes candidly, musing that, "the music that I write is very honest, so it speaks for itself."
"It's no secret that the world has finally started to take steps towards viewing mental health in the same light as physical health," notes Taylor. "But I think society is under the (false) impression that the story of someone's mental health recovery is finished once the person reaches out for help, when really it's barely started," she adds. "The act of seeing a doctor does not immediately cure the sick."
The second track on the EP, "The Waiting Room," is like an exasperated sigh that explores her frustrations with the stigma that surrounds mental health and was written after a particularly infuriating appointment at the doctors office. "It's a conversation about what happens after you get help, because it's something that desperately needs to be discussed," she explains.
"The doctor had prescribed me medication, and didn't have any interest in helping me further. At this point, I was just very tired of spilling my guts out to doctors I'd never met over and over again. Telling them things I wouldn't even be able to tell my closest friends. It felt unfair that here I was, doing what I was supposed to do, asking for help, yet not receiving it," adds Taylor.
"The thing is, my personality isn't as depressing as my music is," adds Taylor. Often tweeting about Dennis Quaid, her cat and the occasional Paramore cover (one of which went viral with 25k+ retweets and got the endorsement from Hayley Williams herself), every little thing Taylor shares with the world is magic, shining a light and finding beauty in even the darkest, and seemingly mundane moments.
Dead Soft (BC)
Hailing from a small inlet island in the Pacific Northwest, Dead Soft is a four-piece band pairing playful, melody-driven rock 'n roll with high energy power-pop anthems. Or, as the band describes it: "Dead Soft is grunge-punk for the people." The forthcoming EP, New Emotion, features five catchy, earnest fuzzed-out rock songs that act as an empowering reminder that you are in control of your life, even when life feels out of control.
Dead Soft was founded in 2011 by partners Nathaniel Epp (vocalist/songwriter) and Keeley Rochon (bassist/vocalist) as "a fun living room rock project." At the time Epp and Rochon were living in Victoria, BC, but had been best friends and playing music since they were teenagers in the small coastal fishing town of Prince Rupert.
Epp grew up obsessed with luminaries of the American underground like Elliott Smith, the Ramones, and the Replacements. Artists who write simple, beautiful pop tunes that highlight dread and saccharine in equal parts. Epp and Rochon also developed a 'super soft spot' for 90s Canadian indie-pop bands like Limblifter, Inbreds, Eric's Trip, and Sloan. "Basically all of the music videos that were in constant rotation when we were kids," says Epp.
Like most small town or suburban kids who want to play music, the pair eventually moved to the nearest big city: Vancouver. There, Dead Soft joined the inspiring scene that produced pivotal Canadian acts like Mac Demarco, Japandroids, and White Lung.
In Vancouver, Dead Soft became a three-piece and, after a string of singles, released their self-titled debut in 2014 on Kingfisher Bluez and JEFF the Brotherhood's Infinity Cat Recordings. The band spent the next four years on the road, including support tours with Bully and The Dirty Nil. A sophomore follow up would have come sooner, but the recording process, and life, became mired in difficulties.
"For a two-month tour in 2015, Nat and I gave up our apartment and put all our things in storage not knowing what we'd do when we got back. Definitely not an uncommon move for musicians, but it began to feel unsustainable and borderline irrational to keep up the pace we were trying to maintain in the city we lived in," laments Rochon.
"We were dealing with a lot of uncertainties," continues Rochon, "arriving at an age where you start to wonder what the rest of your life and career is going to look like and what it means to pursue art in a world that seems harder and harder to get by in. I feel like a lot people in our generation are feeling this anxiety, having to adjust their expectations and feeling like they might have to go with plan B or C."
After such personal and creative challenges, it only makes sense that the EP, set to be released by indie powerhouse Arts & Crafts (Broken Social Scene, Overcoats, Liza Anne), would be focused on the themes of loss/renewal and new beginnings. The title is taken from the song 'Here Comes the Rain Again' by the Eurythmics.
"We chose this as the name for the EP due to the mysterious duality of the meaning," says Epp. "'New emotion' in and of itself sounds bright and new, but the lyric it stems from - Here comes the rain again / Falling on my head like a memory / Falling on my head like a new emotion - evokes a sense of sadness and longing"
That duality is at the core New Emotion and is accurately reflected by Epp as "a personal spring" in the emphatic lead single 'Kill Me'. Beginning with cathartic scream-at-the-sky, let-it-all-out vocals, the hard-charging rock verse transitions into a huge, anthemic chorus that is at once commanding and resigned.
And if you want you can kill me in your dreams
Kill me in your dreams, erase the memory
If it will bring you some peace, just kill me in your dreams
Kill me in your dreams
According to Epp, the song is "about the ending of a personal relationship, trying to destroy an unhealthy state of mind and adopt a new one. It's about kicking someone out of your heart, clearing out the psychic space they took up, and offering them an invitation to do the same."
The theme of new beginnings align closely with changes in the band. Specifically, the recent additions of Alex Smith (drums) and Kyle Schick (guitarist) have allowed for a bigger sound, more hooky guitar leads, Beach Boys-like harmonies, and more strength and purpose. The new line-up initiated a wellspring of creativity.
"We were super excited after we formed the new line up and really wanted to record something together. We took a handful of really fresh songs and recorded them as quickly as possible, did a lot of the tracking by ourselves in our living room and then got Jordan Koop (The Courtneys, White Poppy) to mix it," says Epp proudly. "An incredible contrast to our process on the LP, which took nearly a year to complete and was mired in heavy emotion."
That fresh start extended beyond their creative endeavours, facing down the realities of living as an artist in one of North America's most expensive cities, Epp and Rochon left Vancouver for the familiar environment of a small coastal town, Gabriola Island, where they now run a landscaping company in between writing music and touring.
"The experience [in Vancouver] was a rewarding one - we got to play in bands, be a part of one of Canada's best music scenes, and eventually found each other," says Epp fondly, "but it was also a struggle."
"We were touring as much as possible while living in a city that is doing everything in its power to displace low-income renters," adds Rochon, "as the rent prices climbed higher and rentals became more scarce, it began to seem more unrealistic to continue on the path we were going down."
The lyrics to 'Proof', an optimistic alt-rock track that would fit well within Dinosaur Jr's oeuvre, could as easily have been about a failed relationship as leaving a city behind.
I used to have something to prove to you
now I just need to get the hell away from you
There's something that you do to me
but everything you do you've already done before
It's not fun anymore
Between the struggles of toxic relationships and navigating your way through life as you find yourself at the end of your 20s, there's a realization and resolve that can only come when you've faced it head on.
"Music and the process of working on our records was simultaneously helpful and a source of stress in a weird way. It is a lot of work and can create quite a bit of strain on your life, both mentally and financially, to take something like music so seriously and to put so much of yourself into it, when in reality, the only payoff might be self-expression."
Thinking on the experience of moving back a small town and the themes of the new EP, Epp is hopeful. "So far the change of scenery has been inspiring and is a constant reminder that life is a journey and I am at least partially in charge of my destiny. Even if it is a battle. If you don't like your situation, blow it up!"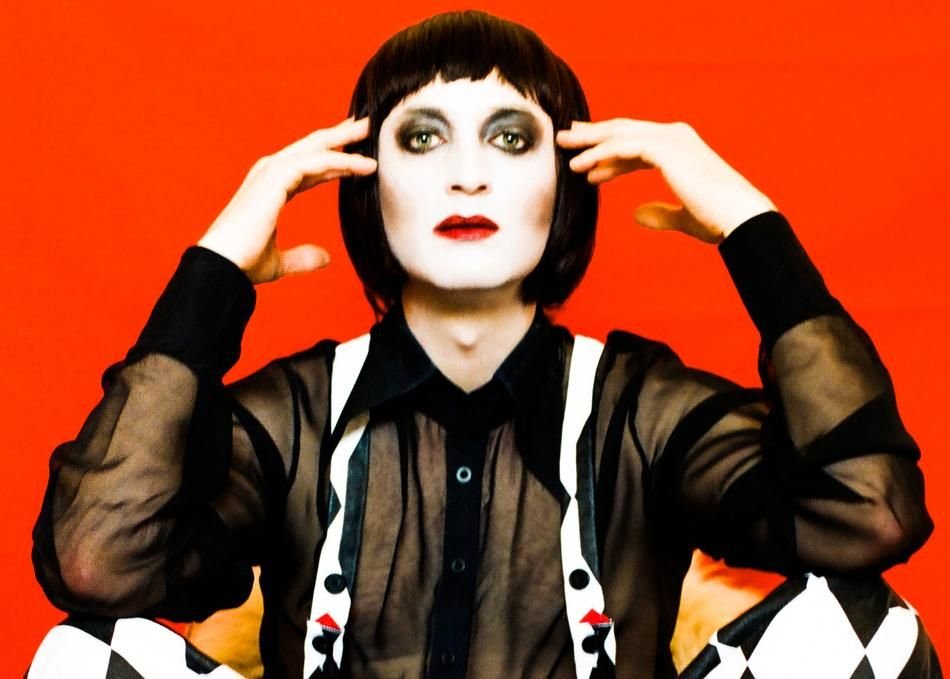 Art d'Ecco (BC)
The Gulf Islands of the Pacific Northwest are an enigma. The islands jut up through the brisk waters of the Pacific Ocean, and just as the likes of Vancouver and Seattle exist at the intersection of opulences both natural and manmade, the islands host multitudes in their lush, hushed red cedar and Doug Fir skyscrapers. Art d'Ecco is one such multitude: an unapologetic, inclusive rock and roll mystic in a wig and lipstick.
When d'Ecco moved into his grandmother's cottage on one of the islands, he hadn't planned on creating a new project. But, as it often does, circumstance charted his course. His grandmother, living with Alzheimer's, suffered a related phenomenon called 'sundowning,' which triggers increased agitation and anxiety around sunset. "The only way to calm this lady down was to sit down at the piano," says d'Ecco. He would play "Bohemian Rhapsody," passing it off as Beethoven. After she was relocated, d'Ecco remained in the empty house where he had played as a child. Draped in memory, he gravitated toward the piano, spending the long, lonesome, quiet nights on the bench before the instrument. This is where Art d'Ecco was created.
He relocated to a new cottage, built a studio and barricaded himself with copies of Deerhunter's Cryptograms, Bowie's Low, and choice krautrock records. In this solitude, d'Ecco would chase tones for hours. The result is a richly-realized confluence of the ferocious spark of those trailblazers and a distinct sadness, with d'Ecco as mad scientist, stitching together these delicious fragments and animating them.