SXSW 2023
BreakOut West is heading south to Austin, TX for SXSW and we are taking six incredible western Canadian artists to perform Wednesday, March 15, 2022 at the Swan Dive Patio (Canada House).
8:15 PM - Haley Blais
9:15 PM - The Garrys
10:15 PM - Mariel Buckley
11:15 PM - Snotty Nose Rez Kids
12:15 AM - Begonia
1:15 AM - Vox Rea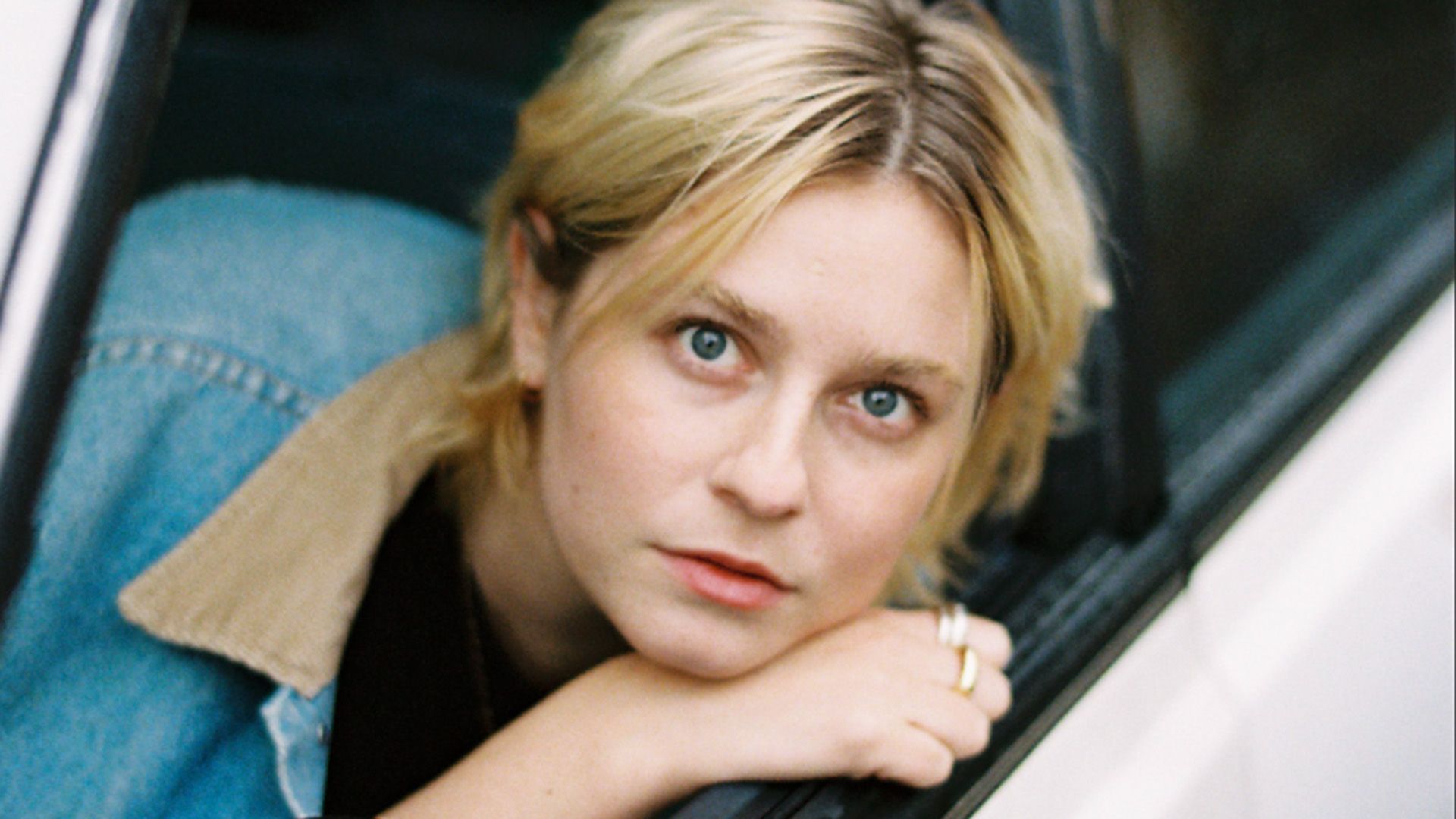 Haley Blais (BC)
Haley Blais is a Vancouver based singer-songwriter and musician. Haley has been DIY-ing it since 2014, turning out song after song of defiant scream-into-your-pillow bedroom pop anthems recorded in her actual bedroom. Since the success of her 2018 EP Let Yourself Go, Haley has earned a considerable online reputation for her self-deprecating, self-loving balladry sung out in operatic crescendos. 90k monthly Spotify listeners and 175k YouTube subscribers have been eagerly awaiting new material. Below the Salt is the debut studio LP from the up and comer, released on Tiny Kingdom Music. Featuring production from indie favourites Tennis (Alaina Moore and Patrick Riley) and fellow Vancouver artist Louise Burns, Haley's signature sound has matured into a distinct new voice. The record bursts out of the gate in a flurry of drums and keys, soaring synths have replaced ukulele noodling, and confidence has replaced doubt as Haley belts out rock and roll confessionals by way of Stevie Nicks, Karen Carpenter, and Hayley Williams. Her lyrics riff on the joys and banalities of the every day, on the need to break apart and away from an uninspiring life, on radical acceptance, and manifesting a world where you feel proud of yourself and who you're surrounded by. However, getting there is messy, and Haley doesn't shy away from those moments either. "Can I become what I think I am?" She asks us on the album opener "Someone Called While You Were Out" over a jangling piano and violin. It's a question that doesn't necessarily have an answer, but that doesn't stop her from asking it. "Find myself inside a cab at a stoplight/I like crying inside vehicles at night but it gets easier when all the lights go down/to avoid explaining the tears of a clown" she sings on "So Funny." It's an ugly process to realizing yourself and sometimes things aren't pretty when you get there either. But at least we can take solace in some swelling harmonies and guitar solos, finding company with a voice that takes life and happiness seriously, but has plenty of fun with herself along the way. At other times we're witness to cathartic moments of epiphany, of questions with emphatic unrestrained answers. "Now I see what it's about/Drowning me then dry me out/Careful things you've now forgot about me now/Ready or not" she shouts on "Ready or Not" before being enveloped by shoegazey riffs and strings. Below the Salt is a coming of age story that recognizes that there is no real 'coming of age.' There are hundreds of instances of recognition and of learning. What do we do when we find them? Well according to Haley, we take them with us. As dissonant guitars strings fire and a bass drum pulses on the single "Rob the Original" Haley softly lulls us with this record's ethos "With all these magic moments sparkling/This one's mine."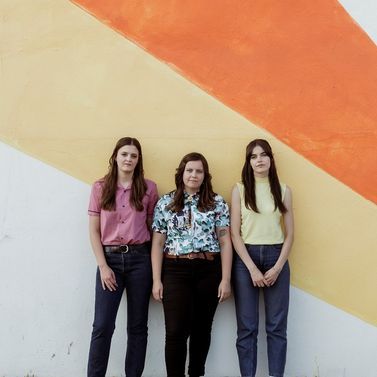 The Garrys (SK)
The Garrys are a trio of sisters from the coldest part of the landlocked Canadian prairies, and they make surf music.
Formed in the spring of 2015, The Garrys use layered 3-part blood harmonies, hazy sun-bleached melodies, classic lo-fi guitar tones, and syncopated surf beats to create a unique "doom-wop" sound, dripping with dark nostalgia and touched by psychedelic dread. Their music is likely to leave you with an urge to do the Watusi, bittersweet thoughts about slow-dancing with your middle school crush, or a nagging feeling that it's not quite safe to go back into the water.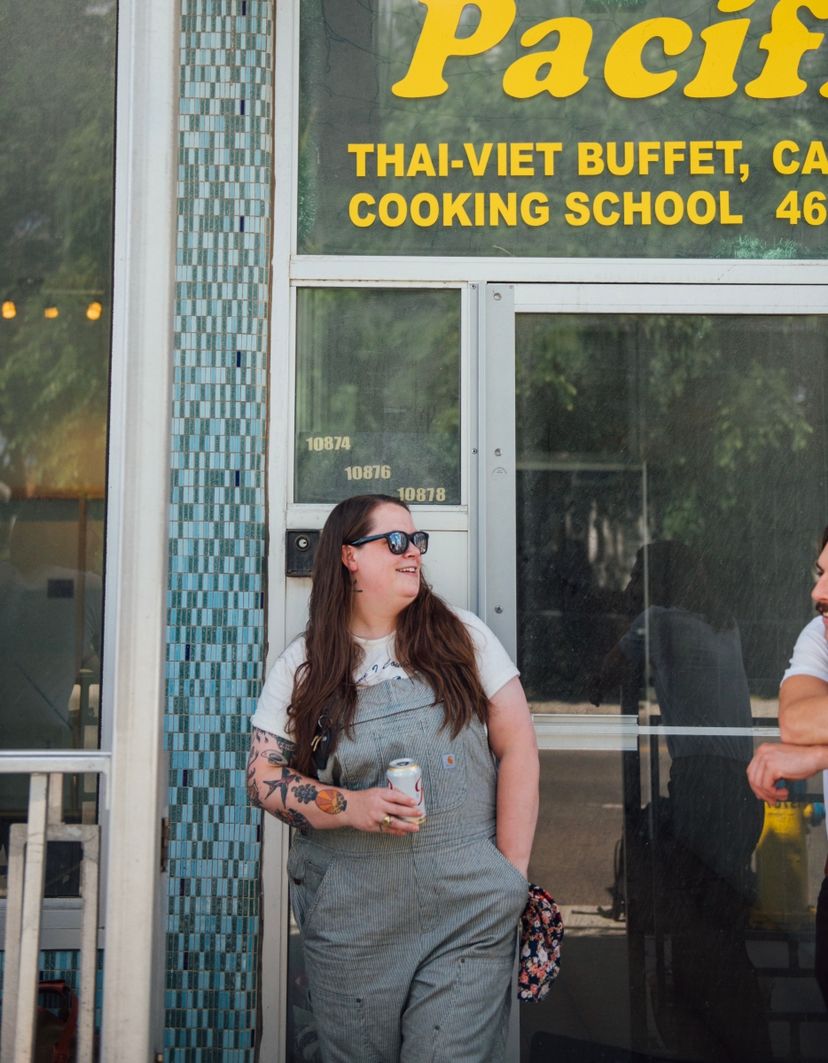 Mariel Buckley (AB)
Unapologetically genuine, wry, and soft-hearted - Mariel Buckley has planted her flag firmly as a songwriter who's in it for the long haul. She aims to find herself squarely on the fringes and exactly where she belongs: singing and writing songs for the underdog.
Her candor and magnetic live show have been charming listeners across North America since her debut LP, Driving In The Dark [2018]. Now with thousands of miles under her belt, Buckley looks to turn country/folk music on its head, with her follow-up album, Everywhere I Used To Be [2022]. Anchored by the haunting whine of the pedal steel, rounded out by heavy synth pads and produced by Marcus Paquin (The Weather Station, The Barr Brothers, Arcade Fire, The National), the resulting collection is a driving, swooning, toe-tapping catharsis; sealed and delivered by Buckley's signature crooning brand of angst-ridden alt-folk.
Buckley and Paquin made an intentional move towards decidedly pop/contemporary production, and quickly found themselves in a daily rhythm of deconstructing and rebuilding each song to find its full potential. Backed by some of Canada's finest session musicians, their collective efforts are showcased with abundant heart, and skillful flourishes while respecting the space necessary for the songs to speak.
Perhaps her mysterious ambiguity around genre, traditional storytelling, and identity is what gives these new songs such an honest shine. Buckley continues to be a trailblazer in her own right, with a firm grip on the steering wheel and a destination in mind - we're just happy to be along for the ride.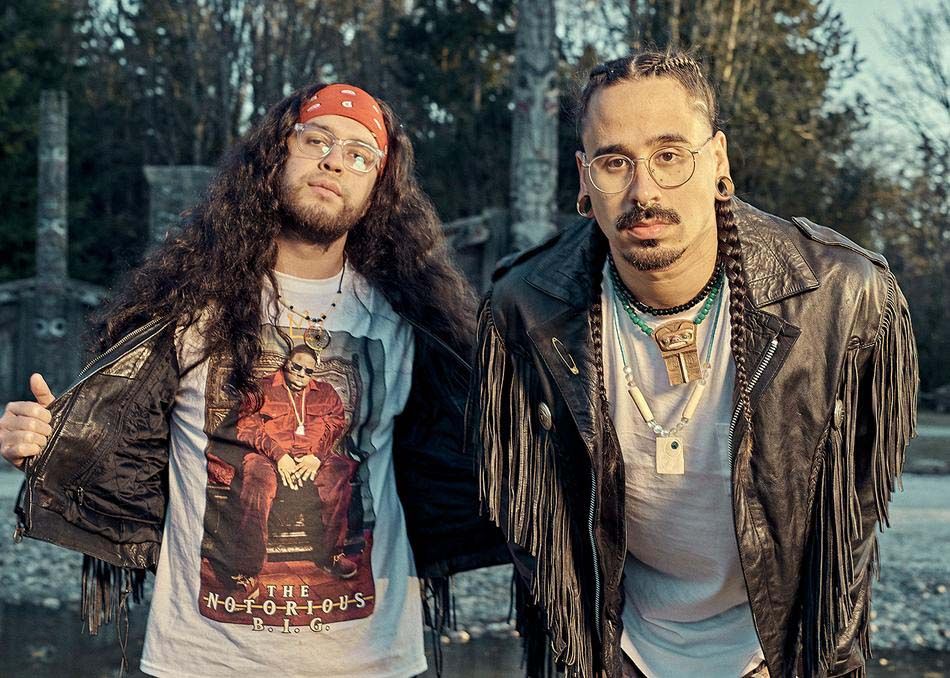 Snotty Nose Rez Kids (BC)
Snotty Nose Rez Kids tore into the music scene with an unforgettable name and something to prove. Showing off their lyrical prowess and natural storytelling ability, Yung Trybez and Young D, jumpstarted the band with two back-to-back albums in 2017, the latter, "The Average Savage," grabbing national media attention and accolades. Since then the band have continued their meteoric rise, with follow up albums TRAPLINE and Life After winning Album of the Year at the Indies, accumulating 10 Western Canadian Music Awards, a SOCAN award, 2x Juno nominations and 3x Polaris Prize Short Lists.
SNRK are blazing their own path, weaving together a musical fabric of hard hitting lyricism, revealing stories about the struggles they and their people have encountered, empowering protest songs for the front lines, and a humor that keeps even the heaviest of topics something you can vibe to. SNRK's other-worldly live show can only be described as an experience you have to witness. Their energy and creativity on stage has built this duo into an international touring force, clocking over 80 shows in 2022 alone.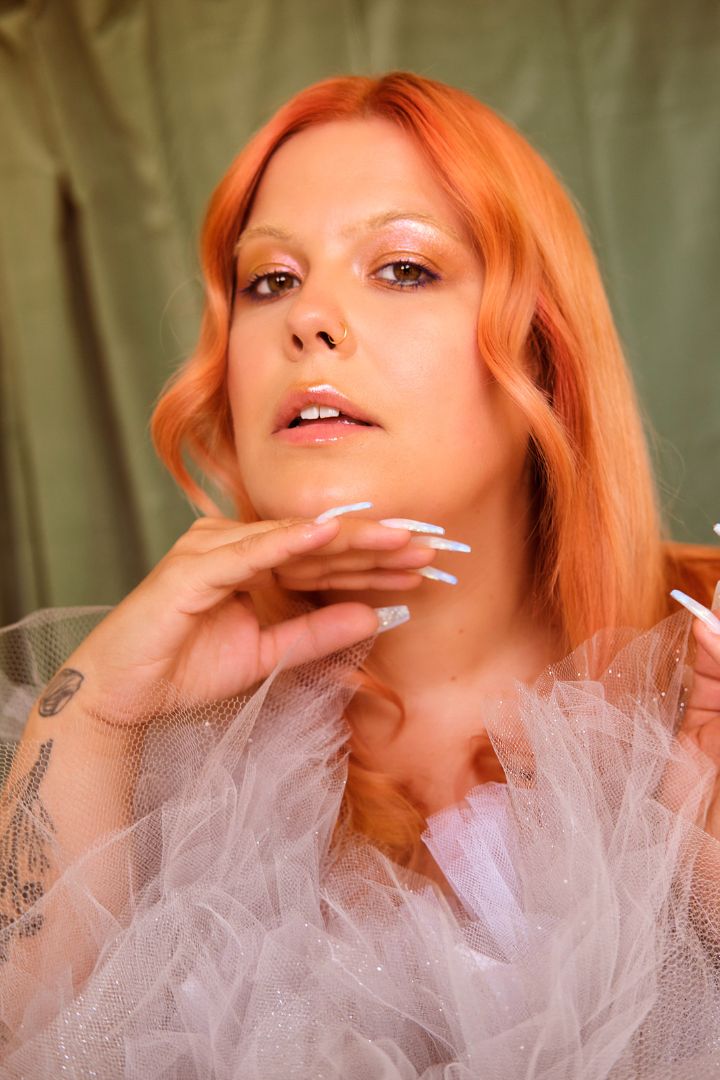 Begonia (MB)
Pegged as Canada's breakout alt-diva, Begonia has built a legion of fans online and at her legendary live shows. Between her debut EP & album (Lady in Mind and Fear respectively) she was named on of NPR's Artists You Need to Know, had two #1 songs on Canada's CBC national radio chart, were nominated for a JUNO Award for Alternative Album Of The Year and longlisted for the Polaris Music Prize. Fear spent 10 straight weeks as the #1 album in Canada on Earshot's Top 50 chart and had songs synced to numerous Netflix and Oprah Winfrey Network shows.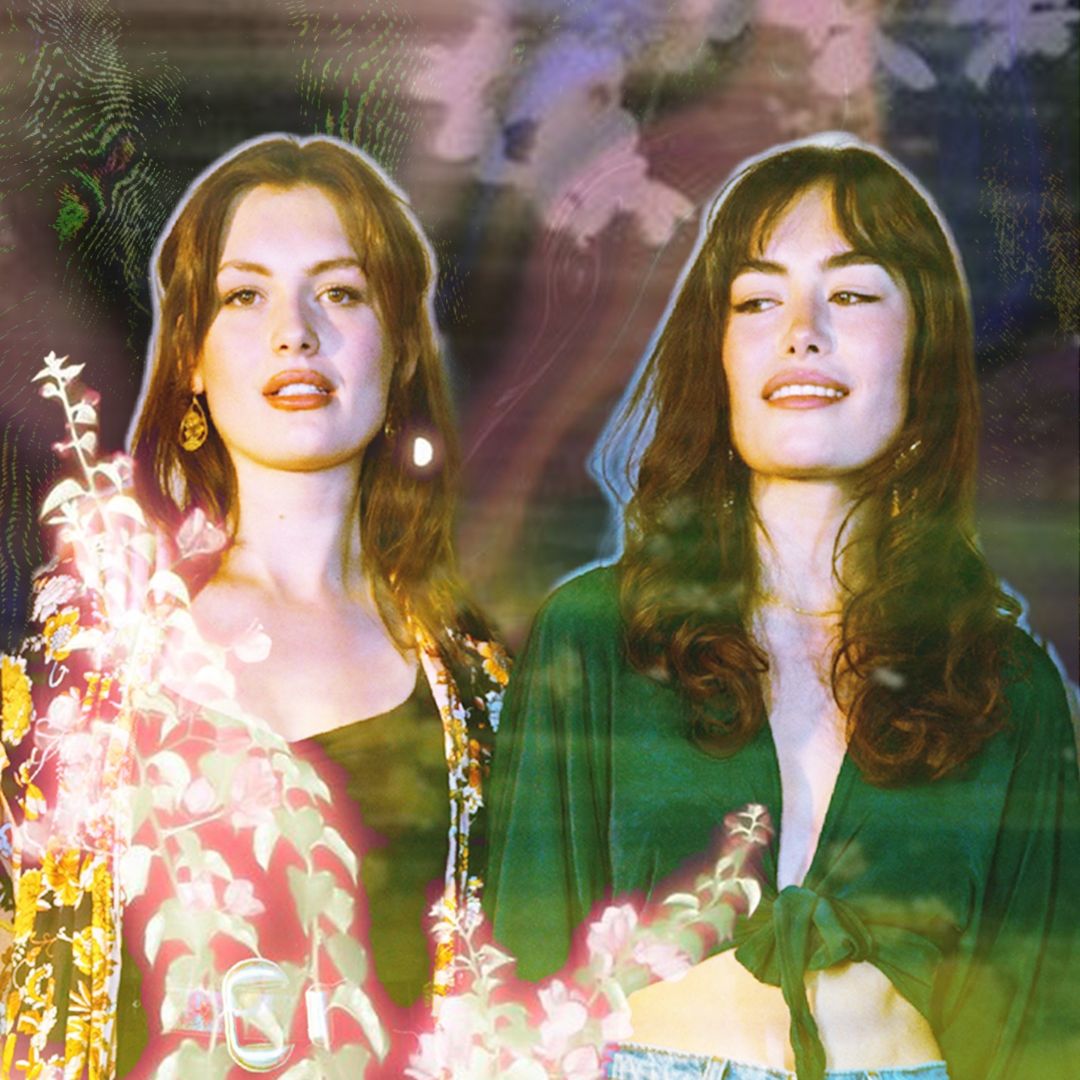 Vox Rea (BC)
Vox Rea features Kate Kurdyak (lead vocals/piano/guitar/violin) and Lauren Kurdyak (vocals/piano/percussion). The two sisters released their debut album, To Bring You My Heart, on 604 Records in 2017 under the name "The Katherines." The album garnered over a million spins on Spotify with songs featured on playlists including New Music Friday, Pop All Day, Hot Hits Canada, Indie Pop Chillout and the Canada Viral 50 chart. Their songs were also featured on TV shows Orphan Black, Reboot, and The Order. The album attracted media attention from Vice, MTV, the Vancouver Sun and the National Post. The band also performed on morning shows in Toronto, Calgary and Vancouver.
After a hiatus to study philosophy in the mountains, the band resurfaced under the moniker, Vox Rea, in the fall of 2020. The new name's intentional ambiguity allowed for an identity beyond the stereotype of being labelled a "girl-band" and represents the reclamation of their creative control. Every part of the project – the music, the image, and the message – is created by the band. Vox Rea focuses on art as an experience as opposed to a product and their music chronicles the odyssey of a group of artists trying to come to terms with their generation's place in the human story. Themes of addiction, self-doubt, lust, identity, independence and grief form the undercurrent of lyrics that are deeply introspective. Hell bent on creating a meaningful life amidst the siren songs of consumerism and efficiency, Vox Rea believes in the revolutionary power of art.