Tallinn Music Week 2022
The 2022 edition of the new music and city festival Tallinn Music Week (TMW) will take place in Tallinn, Estonia from May 4 - 8. 2022. The Canada Showcase takes place at May 6 at Erinevate Tubade Klubi.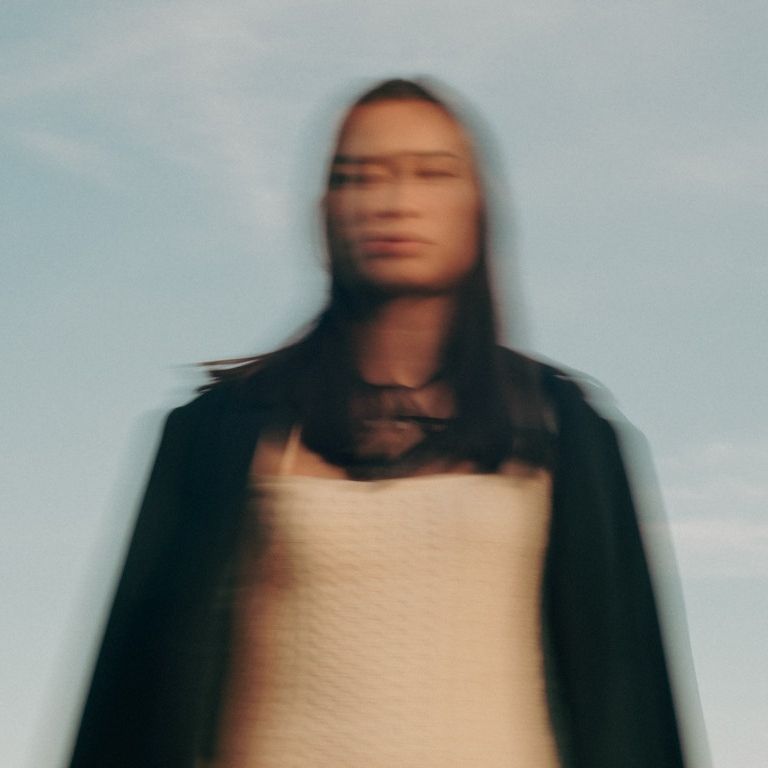 Estyr (ON)
Estyr weaves stories and feelings about femininity, heartbreak, and the suburbs. Her songs layer lush vocals with guitar, moving between ambient indie rock and alt-R&B styles. Whether performing solo, with a band, or her experimental band Tiger Balme, she's noted for her heart-warming stage presence, engaging audiences to laugh, reflect and heal. Her songs play countrywide on CBC and campus radio, including The Strombo Show and Fresh Air programs. 2021 saw the release of her debut EP and inclusion in the TD SOCAN Foundation Incubator, Spotify's New Music Friday and Exclaim's '8 Emerging Artists You Need to Hear'.
Estyr's second EP, All Tied Up, was released in November 2021. The four-track album, produced by Rob McLay in Toronto, is a nostalgic reflection on her coming-of-age as a second-generation immigrant, featuring modulated vocal harmonies and electric drums. Drawing on influences such as Weyes Blood and Alex G, the EP will be released as a soundtrack accompaniment to indie feature-length film, Altar Boy, directed by Toronto-based emerging director Serville Poblete, which premiered at the Whistler Film Festival (December 2021). She says, "I've long felt like I was writing a soundtrack I never had as a teenager--one that resonated with my reality as a multiracial kid in a suburban town."
In January 2021, Estyr released her third single, "Slow Drip", produced by LE-VI. The summer-y track describes the anticipation of waiting for a lover at home in morning sun. The single followed another LE-VI collaboration, "Mad Woman", a restrained reflection on anger released in May 2020 which received CBC radio play regionally (Fresh Air, Ontario; In the Key of C, Ontario) and locally (Big City, Small World; CBC Radio One, Toronto).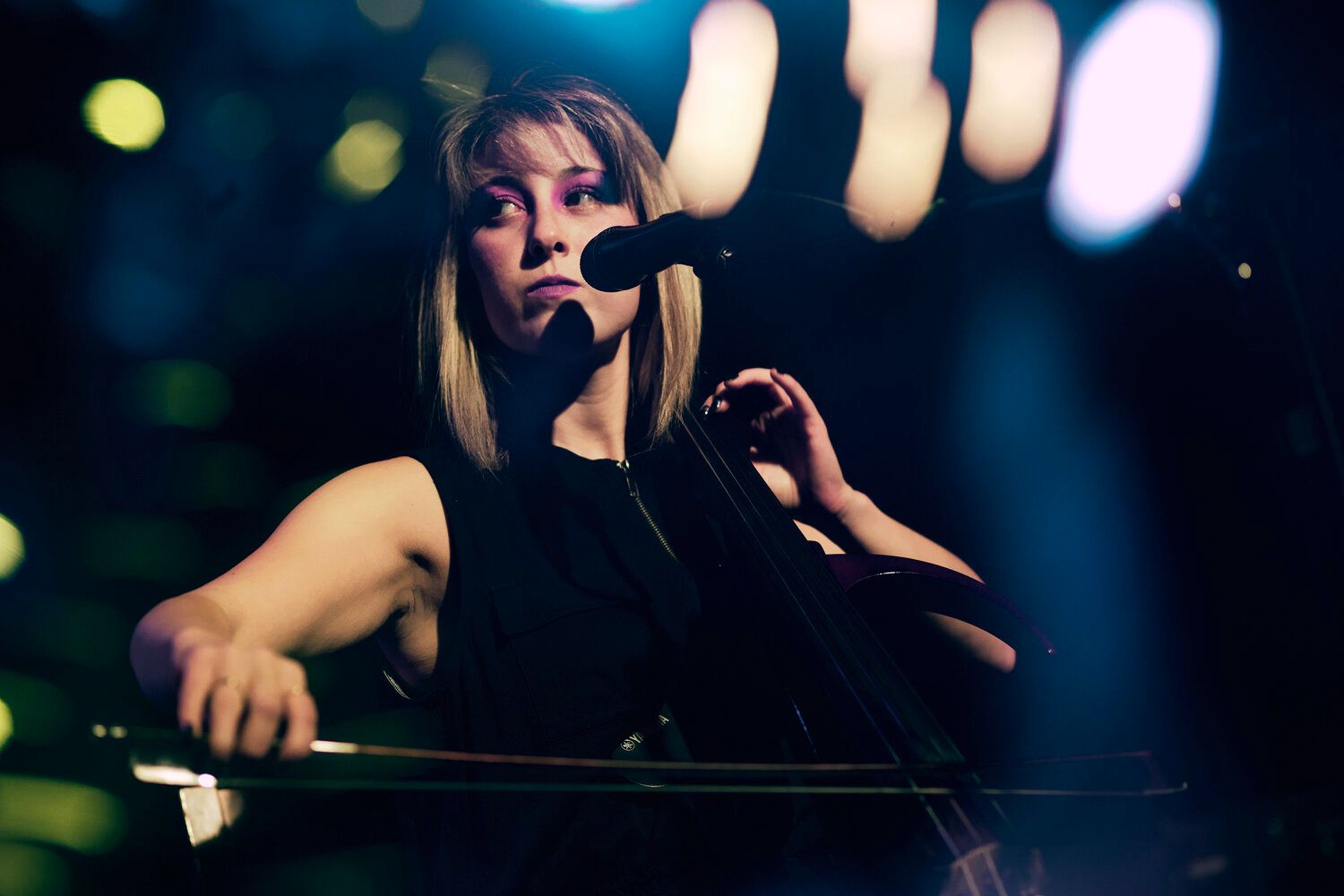 Clea Anaïs (AB)
Clea Anaïs' compositions center on two things: their multifaceted artistic sensibility, and an emotional intelligence as sharp as a shard of bright-coloured crystal. Clea is a multiethnic artist, raised in Canada by a Mauritian dancer and a British painter.
Clea works with all kinds of interesting contemporaries in interesting places, undertaking a cross border commission in 2021 by the Canadian Consulate as part of the "Connecting Perspectives" initiative. Clea has toured in Canada, Japan, Europe, the UK, the USA, and New Zealand. Their session work spans many genres, having worked with Richard Reed Parry (Arcade Fire) on his project Music for Heart and Breath, attending residencies at the Banff Centre, and recording with Clea has shared the stage with groups including members of Broken Social Scene, Dan Mangan, Unknown Mortal Orchestra, Cold Specks, City and Colour, and Of Montreal to name a few. Much of this has happened with Clea's collaborative band RALEIGH, who won alternative album of the year in the 2018 YYC Music Awards.
Now undertaking new music on her own, her debut solo album "Circle Zero" recalls the genre defying production and inimitable vocals of Lana del Rey, grounded in the nostalgic groove and lush pop stylings of Beach House and Japanese Breakfast. Clea's first two self-released singles garnered 7k views each on YouTube, with Hazy Days spending multiple weeks on CBC Radio 3's top 10 playlist. Clea creates art that moves in interesting ways; throughout there are moments that are vulnerable and these moments move you because they are some special combo of being listenable, evoking memory, and feeling new.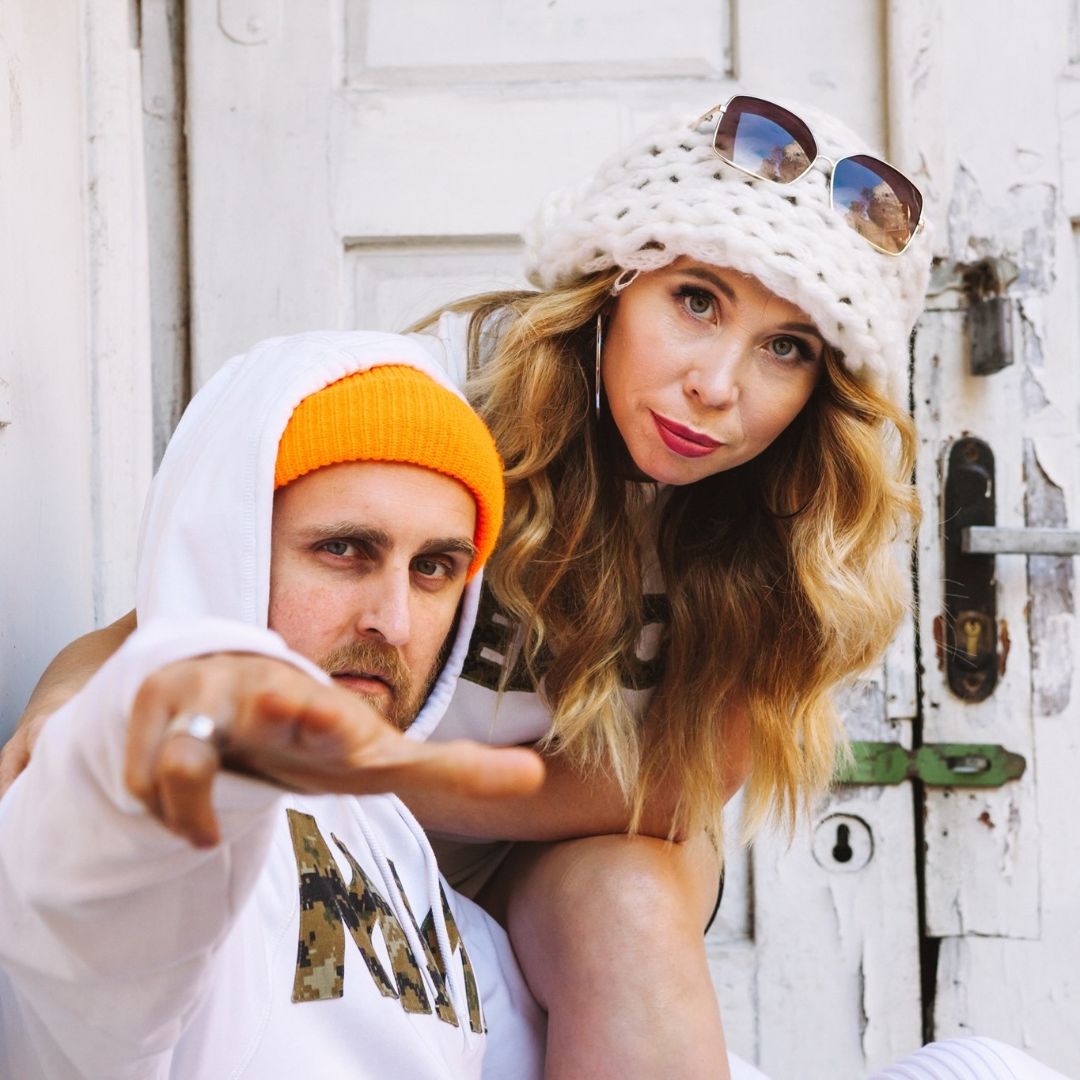 Balaklava Blues (ON/UA)
Balaklava Blues is the brainchild of Mark and Marichka Marczyk, creators of the multi-award winning guerrilla-folk-opera Counting Sheep and leaders of the mighty Lemon Bucket Orkestra – Canada's notorious 12 piece balkan-party-punk-massive. Falling somewhere between a traditional song cycle and a full blown multimedia techno show, the duo fuses Ukrainian polyphony and other folk traditions with EDM, trap, dub step, and more as a launching pad to explore the seemingly never-ending blues that have long emanated from the Ukrainian steppe.
The two met there during the 2014 revolution of dignity and ever since, have dedicated their creative energy to telling the stories of their home country to the world. Their 2015 play Counting Sheep garnered major critical acclaim winning several awards at the 2016 Edinburgh Fringe – including a Fringe First award and Amnesty International's Freedom of Speech award. It has since had multiple successful runs in The US, UK and Germany and is currently in the middle of a 2 month run headlining the Vault Festival in London until March 17th.
Mark and Marichka composed all the music for Counting Sheep – a story of love and revolution – and four of the songs are on this debut release. "Balaklava Blues music is a reclamation of the violence perpetrated on my home country," says Mark Marczyk, who spent years back and forth between Ukraine and Canada before meeting Marichka there. "We want to redesign and remix physical and psychological oppression and question how and why it continues to inform who we are and what we can become."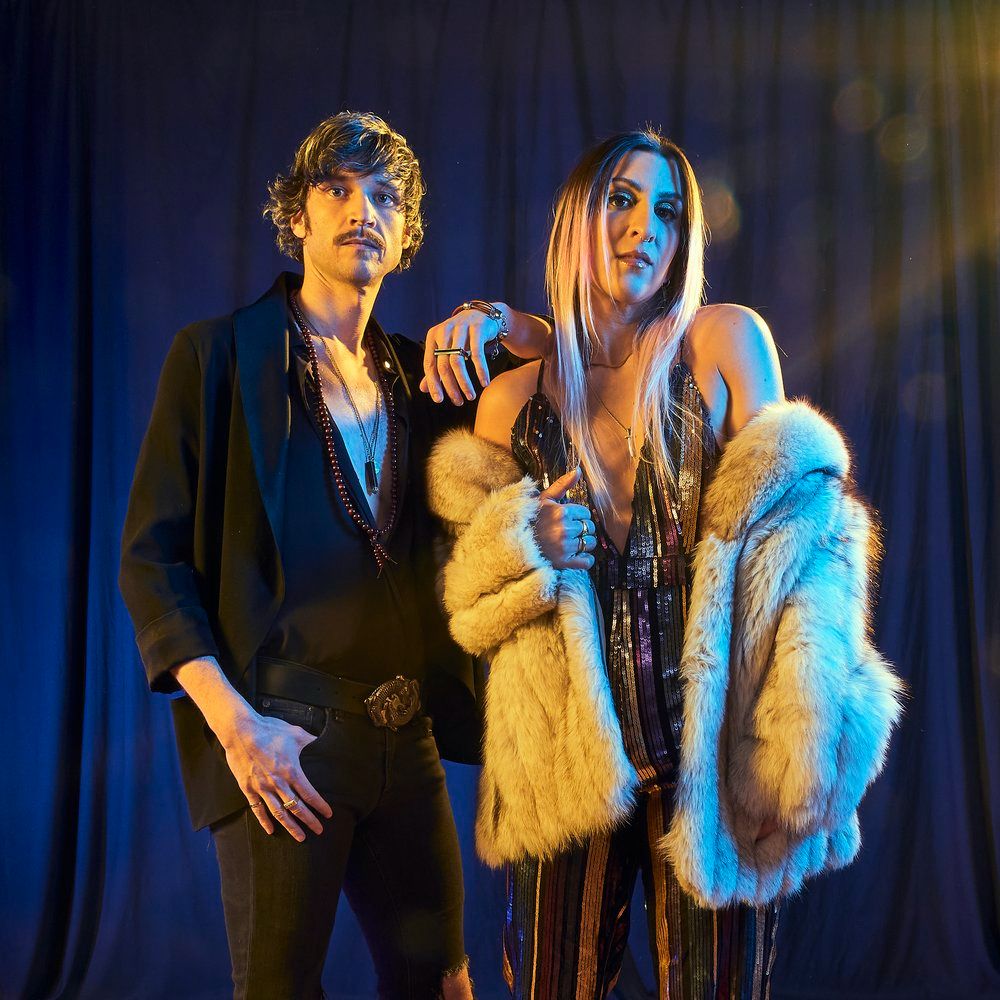 Goodnight Sunrise (ON)
Goodnight, Sunrise was formed in 2011 by David Kochberg and Vanessa Vakharia who had both played in Toronto band The Big Deal. Along with friend and former Glueleg bassist Andrew "Chowder" Charters, they recorded their first EP Fragments as a three piece. The addition of drummer Paul Weaver in February 2012 completed the four member group, leading into festival performances at the 2012 Canadian Music Week and North by Northeast,. Collectively their early writing was influenced by diverse bands such as Florence + The Machine, Muse, Metric, U2, and Foo Fighters, while the dual lead vocals of Vakharia and Kochberg were reminiscent of bands like Blink-182, Of Monsters and Men, and July Talk.
The group's first full-length album Create/Destroy/Create was released in March 2013 and co-produced by Kochberg and sound engineer Chris Sampson. The 9 song pseudo-concept album demonstrated the band's eclectic influences and drew upon cyclical themes of introspection, self-destruction, and redemption. The album artwork, an intricate ambigram design, was designed by Polish artist Daniel Dostal.Create/Destroy/Create received campus radio play across Canada throughout Summer 2013, from British Columbia to Ontario.
The band spent 2020-2021 writing and recording a new album with producer Brian Moncarz and featuring bassist Duncan Coutts and drummer Jason Pierce of Our Lady Peace, releasing the first single of this collaboration "Won't Be Long" in May 2021. In early 2022, ahead of the release of the next single "One Pill" from these sessions, the band officially removed the comma from its name to continue performing and recording going forward as Goodnight Sunrise.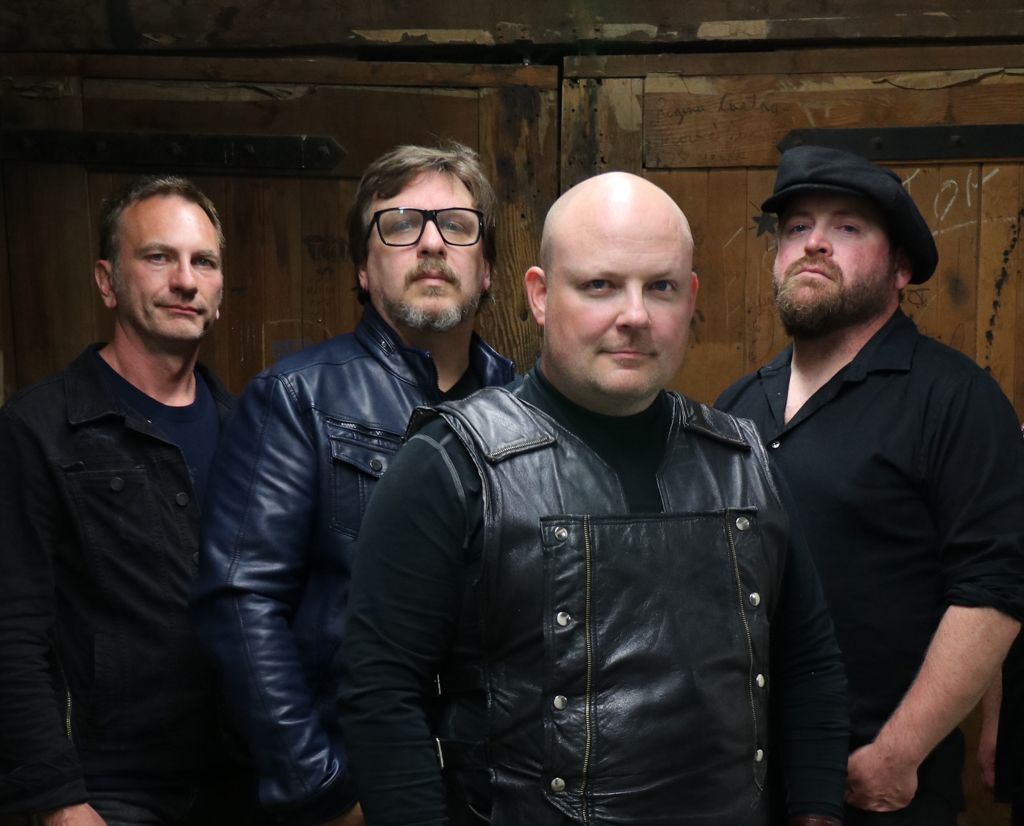 Arcana Kings (SK)
ARCANA KINGS (formerly the Johnny McCuaig Band) return with their undeniable rockin' release "Lions As Ravens" featuring the singles "HERE WE GO", "RUN RUNAWAY",and "MOTHER". Music Industry maven, Taron Cochrane calls Arcana Kings "a Rock and Roll Tour De Force".
This band is a musical sensation that continues to deliver impressive rock songs like their powerful CFL sports anthem "Here We Go". Arcana Kings meaning secrets or mysteries,are made up of Johnny McCuaig on lead vocals, bagpipes and rhythm guitar, lead guitarist James Picton, rhythm guitarist and vocals Allan Morrison, on bass Kevin Kyle and drummer Graham Templeman.
Officially re branding as 'Arcana Kings' from their pervious act as The Johnny McCuaig Band, the band is eager to release their debut album Lions As Ravens in 2019. With a sound that guarantees to make you move 'Arcana Kings' are a fantastic blend of Rock, Pop and Punk.
"A gripping, climaxing explosion of ancient and current sound, that rises in your soul, and lifts you off your seat!" - Trisha Elliot - Night Life Columnist and owner of Say It Loud Writing Design
The Canadian Football League's Saskatchewan Roughriders use the bands single, Here We Go, (Lions As Ravens) as they take to the field at the start of every home game in Mosaic Stadium. Here We Go is quickly becoming a sports anthem with CFL and NHL teams to fire up athletes and their fans.
The band was also featured in the opening and halftime at the Western-Semi Finals CFL Playoffs. As 'The Johnny McCuaig Band', they have toured overseas in countries such as Japan, Sweden and Mexico, and have secured fans from across the Western United States through tours and annual performances on Fremont Street in Las Vegas.
'The Johnny McCuaig Band' was nominated for awards such as Best Music Video, Artist of the Year and Best Rock Song for the Kootenay Music Awards, as well as Best Rock Video for Canadian Independent Music Video Awards.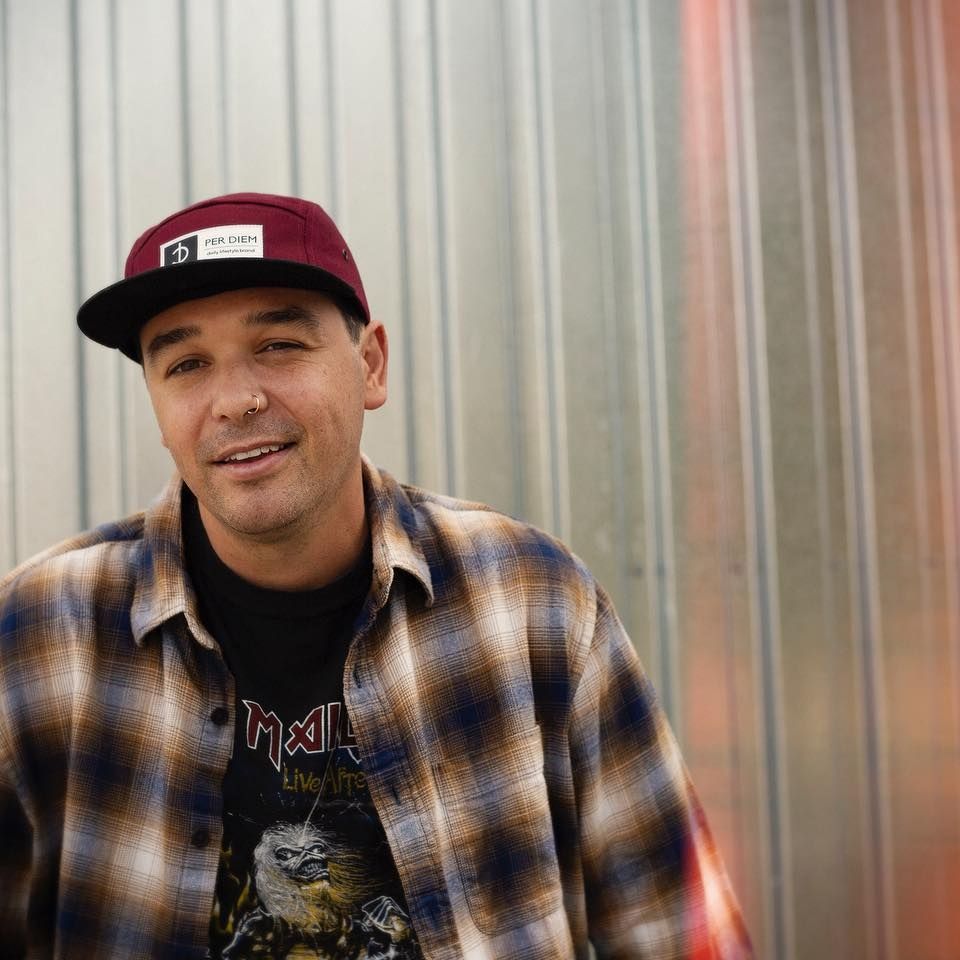 DEF3 (SK)
Def3 is an award-winning artist based in Vancouver, Canada, who has made a name for himself in the hip hop and electronic scenes. He spent his childhood growing up on a ship as the child of relief worker parents providing aid in Western Africa, Latin American and Europe. This experience gave him a unique perspective of the world which is prevalent in much of his content and musical influence. He has performed at prestigious festivals and venues around the globe including 2010 Olympics, Shambhala Music Festival, Lightning In A Bottle, Sask Jazz Festival, Rifflandia, Project Pabst, Hip Hop Kemp, Red Rocks Amphitheatre, Envision Festival, Juno Fest, SXSW, NXNE, Center Of Gravity, Canadian Music Week, Tallinn Music week, Earth Frequency Festival, Dawson City Music fest, Regina Folk Festival and many more.