Posted On: Oct. 24, 2021
Back to Live Featured Artist - Vagina Witchcraft
As we tepidly emerge from our studios, basement rehearsal spaces, and bedrooms, BreakOut West is highlighting incredible western Canadian artists that you'll be soon be able to see gracing stages in your city very soon.
Hailing from the icy depths of Winnipeg, MB, Vagina Witchcraft blend rumbling, feedback-laden doom metal with frenzied elements of punk and hardcore to create their unique sound. Queer non-binary poet and vocalist, Kayla Fernandes, leads the sonic assault with blistering ferocity, delivering lyrical content concerning mental health, heartbreak, anger and racial identity.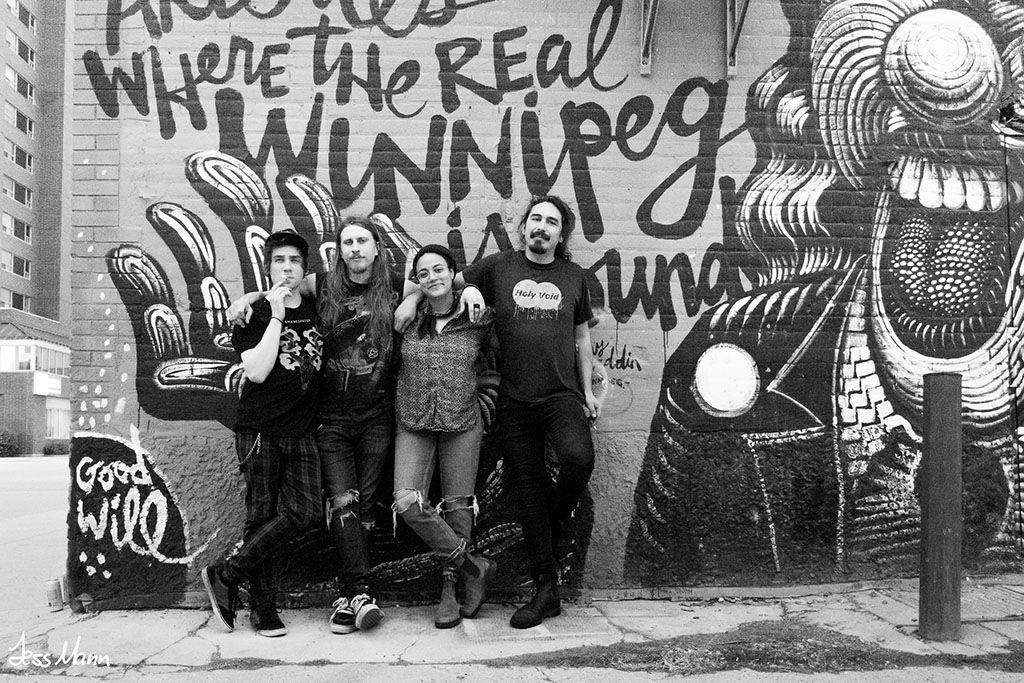 The band's first, self-titled release landed them on the 2021 Polaris Music Prize long-list, and a Western Canadian Music Award for Metal & Hard Music Artist of the Year.
What is the coolest show you have ever played?
Opening the show for hometown legends Propagandhi last year in Winnipeg was really an honour and a lot of fun! Honorable mention for our first out-of-province performance at the POP Montréal International Festival this September.
How have you kept yourself happy and healthy in the last two years?
To be honest, it's been a struggle for all of us, but we've tried to find time to create and express ourselves in different ways, aside from performing live, such as writing, cooking, working on our mental health, creating art, and a few socially distanced practices, here and there. Oh, and smoking a lot of weed.
How are you preparing for the return of live music?
We are currently developing some new material as well as an exciting new collaboration in the works! So we have been focusing on that mostly, but closely watching the policies that venues put in place and hopefully be putting on some really fun cross-genre shows with like-minded folks!

What is the best part of your life that isn't music-related?
Kayla - activism & mental health counseling work.
Dylan - getting outside and being in nature.
Julien - experiencing other people's art.
Seppel - traveling the world.

What is the best advice you have been given in the music business?
vulnerability is strength and power.