BreakOut West at FOCUS Wales 2017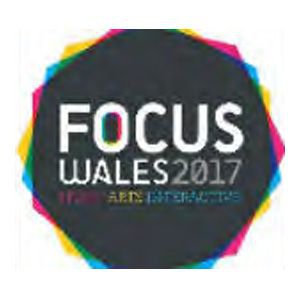 FOCUS WALES 2017
FOCUS Wales is an annual multi-venue festival taking place in Wrexham, North Wales, each spring, which places the music industry spotlight firmly on the emerging talent that Wales has to offer the world.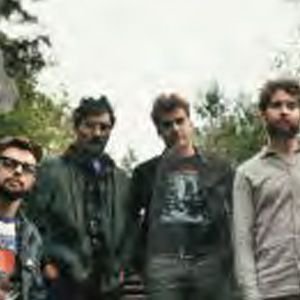 ALTAMEDA (AB)
Edmonton-based Altameda formed out of a recording session for singer-songwriter Troy Snaterse, but quickly became a group e ort to create something new. Despite the four-piece nding their roots in various genres, they felt compelled to blend their individual styles with the Canadiana sound that shaped their younger years. During the sessions for the group's debut LP, Dirty Rain, it was clear that the band felt a chemistry that only arrives through shared experiences.
Dirty Rain was produced and recorded by Je Kynoch at Sound Extractor studios and reached #1 on the CKUA Top 30 Charts. Songs such as 'Queen of the Street', 'Dirty Rain' and 'Borrowed Suit, Secondhand Dress' speak to bar-room revelers and country travelers, lovelorn troubadours and working men.

"Altameda's 'Dirty Rain' is the perfect summer soundtrack" - Exclaim!
"...Altameda is a modern-day throwback to some of the greatest musical sounds ever recorded." - Canadian Beats
"I was immediately swept away by the classic Americana feel of Altameda's
'Dirty Rain'.
It's alt-country poetry in the highest form." - MilkCrater.com
"As soon as I heard their rst song, I knew I had a new band-crush. They manage to sound classic
and new at the same time, like Blue Rodeo crossed with War On Drugs." - Gus Van Go (Producer)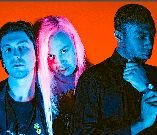 FAKE SHARK (BC)
As well as a streamlining of the band's name (dropping the "Real Zombie" part of their previous moniker), there's been a conscious effort to tighten up Fake Shark's musical centre. While the new music may have settled into a groove-heavy indie rock vibe, it still crackles with the touchstones and foundation of their musical catalogue - original concepts, cutting lyrics, and a plethora of interesting voices. The band has just finished recording a new LP which is due out in mid-2017.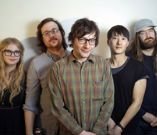 LAB COAST (AB
Lab Coast began in late 2008. The Calgary-based band revolves around the tunes recorded by founders David Laing and Chris Dadge (Chad VanGaalen, Alvvays, Samantha Savage Smith) in various basements around the city. The songs are compact, tightly-wound strings of melody and bustling rhythms, the seeds of which are conjured up by Laing as he wanders around various city parks and neighbourhoods, at night and in the daylight. Their latest album, Remember The Moon, is out now on Wyatt Records, and features the single "Bored Again", which the Toronto Star called "a brisk blast of fizzy/fuzzy wonderfulness".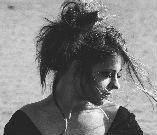 LOA (SK)
Emerging from the "Queen City"- Regina, Saskatchewan, LOA is the feminine force behind the new-wave sound that is rising out from the prairies. In a land primarily known for its country singers and acoustic guitars, the Canadian electronic R&B/soul singer-songwriter aims to breathe new life and substance into the prairie sound. Likened to that of dark, electronic R&B artists such as Banks, Grimes, and Purity Ring, LOA brings her own coalescence of dark mysticism to the genre, making her better known to many as the "3 Witch".
Working with recording and mix engineer Walt Jeworski from the world-renowned, NYC-based MSR Studios, LOA premieres her first single, Funeral, from her upcoming debut album, Tide. Produced by Heights Beats (producer on Shad's Juno Award-winning album TSOL) and mastered by Colin Leonard, mastering engineer behind Bryson Tiller's critically acclaimed, certified-platinum debut album, T R A P S O U L, Funeral speaks about the death of previous identities in exchange for finding strength in a new one. The single combines LOA's experience in a variety of genres to develop a new-wave blend of smooth, modern R&B/soul.
Funeral was exclusively premiered on Exclaim!, Canada's leading alternative music and culture magazine. The single has since received significant press coverage, including a feature in Hillberg & Berk's very own online lifestyle blog, H&B Life. By the end of 2016, Funeral was named Favourite Regina Discovery in Chart Attack's yearend article, The Best Music of 2016 From Cities Around Canada.
Funeral is currently available for streaming and purchase on iTunes, Apple Music, Spotify, and all other major music platforms.
LOA has performed across Canada, touring through Ontario during Trifecta's #Thre3InThe6ix Tour this past May, as well as opened for notable SK-based hip-hop and R&B acts such as DGS Samurai Champs, Queen City Stoop Kids, and Mikey Dubz. Her music has also been paired with highly esteemed SK-based fashion designers such as Hillberg & Berk and Empire Nomad. LOA is currently preparing for her upcoming Canada and UK tours this spring. These tours will be surrounding her showcase performances at this year's Canadian Music Week in Toronto, ON, as well as FOCUS Wales Festival in Wrexham, Wales.
POOR NAMELESS BOY (SK)
As Poor Nameless Boy, Regina, Saskatchewan-based indie folk artist Joel Henderson leaves a piece of himself on stage every time he performs. His mellow sound is personal, speaking honestly about love, life, and our changing hearts in a busy world. He has been described as a lighter version of John Mayer with the wispy sounds of Gregory Alan Isakov. The release of his third album "Bravery" has already turned industry and music lovers' heads, debuting nationally at #2 on Canadian folk charts. Listen carefully and take note of the passionate range of vocals and songs with stories, sung from the soul.
Additional Show: 5:30, 11 May 11 @Old No. & Bar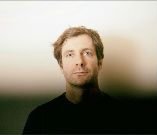 SLOW LEAVES (MB)
Slow Leaves is the project of Winnipeg, Canada's Grant Davidson. His music calls to mind a 1970s California country-folk record newly discovered in your parent's attic. Known for his easy delivery of sincere, poetic lyrics and lilting melodies, Slow Leaves' songs linger in the timeless spaces where heart and humility endure.
Enough About Me (Fall 2017) is the most personal album Davidson has yet crafted. Self-produced and born of the demos Davidson had recorded in his Winnipeg basement, these ten songs represent a true distillation of his influences while acknowledging, as the self-referential title suggests, that no man (or record) is an island. The album's instrumentation is fleshed out by frequent bandmates and collaborators Jason Tait (Bahamas, Weakerthans), Rusty Matyas (Imaginary Cities, Sheepdogs), and Julie Penner (Broken Social Scene, Do Make Say Think), among others.
Davidson began making records under his own name with the sparse Tired Limbs for Ashes in 2009 followed by Dust and Violets in 2011, drawing heavily from the sounds of 70s Nashville. In 2014, Davidson, under the new name Slow Leaves, released the critically acclaimed full-length Beauty is so Common which reached #1 on the Canadian !earshot National Folk/Roots chart and was a CBC radio 2 favourite with it's lead single "Life of a Better Man". His music has also been featured on CBC's Definitely Not The Opera, The Vinyl Cafe, and The Next Chapter. Slow Leaves garnered further attention in 2015 for his selection in the Allan Slaight JUNO Master Class. With the upcoming album, Enough About Me, Slow Leaves continues to spare nothing in creating vivid images and heartfelt connections: the culmination of where he's been and where he's going.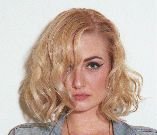 YOUNGBLOOD (BC)
Youngblood is a case study in the power of contrasts. The creative outlet of Vancouver's Alexis Young, the music of Youngblood is dreamy but insistent, a feather-soft pillow of lush sound anchored by electronic grooves. The siren-like voice at the centre of it all is fierce and sultry in equal measure—a bit Grace Jones, perhaps a trace of Nancy Sinatra, but always pure Youngblood.
Inspired by the French electronic retro-futurist duo Air, Young has described her music as "what the '60s thought the future would sound like", and that's as apt a description as any of songs that fuse timeless melodies with an aesthetic rooted firmly in the here and now. You could say Youngblood has an old soul. This is dream-pop to be sure, but a close listen reveals that Young is singing songs of obsession, self-destruction, and romantic catastrophe.
Youngblood's debut EP, Feel Alright, (released September 23rd, 2016) features five sweet pop confections with hearts of darkness, concocted by Young in collaboration with co-writer Parker Bossley (of Gay Nineties, Mounties, and Fur Trade) and produced and engineered by Juno-nominated DJ, producer and Diplo collaborator Sleepy Tom (Fool's Gold Records).
Two of those songs have already made waves. The first, "Easy Nothing"—produced by Kevvy Mental (Fake Shark, Carly Rae Jepsen)—was released as an online single in May of 2015. The following single, "Feel Alright", premiered this past March on Vancouver's modern-rock station, 102.7 the Peak FM, and reached the No. 6 spot on the Spotify Viral Chart, having racked up 300,000+ plays to date.
To bring these songs to life on-stage, Young has recruited a killer band, featuring members of Vancouver's Gay Nineties and Fake Shark. In a live setting, the material takes on a powerful new dynamic, with the fiery frontwoman a crackling live wire bewitching the audience. This world-class wrecking crew, which has shared bills with Chromeo, Timber Timbre, and Black Mountain, was named a must-see band at Canadian Music Week and BreakOut West 2016.
The band will be hitting the road for Spring 2017, so discerning indie-pop fans across Canada and Europe will have a chance to get a taste of all of Youngblood's delicious contrasts.