Posted On: May 23, 2020
Working Parents Feature:
Sage McBride - Shred Kelly
How does one balance being a parent and working in the music industry? What unique challenges are there as a touring parent? What changes would musician parents like to see from the industry in regards of parenthood? We wanted to start a conversation about what it's really like to be a parent in today's music industry and invited seven diverse western Canadian artist and industry members to talk about what it's like for them….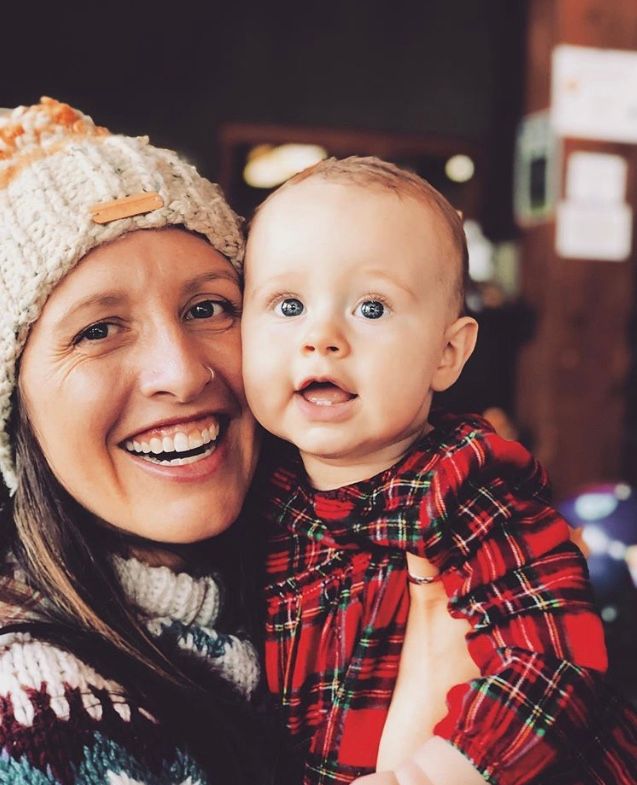 Where were you at in your music career when you had your first child? Was there much discussion about how that life choice would affect your career within the music/entertainment industry?
My husband Tim and I are in Shred Kelly together, so timing was definitely something we considered when we decided to have a child. We tried to time it between album cycles so that we could use the downtime of maternity leave to write and record a new album instead of being on the road as much. Luckily for us, the timing worked out! We hoped that we would be able to continue touring, but had no idea how it would go until it happened. Our daughter has been a great traveler so far, so we continue to book tours.
As a working parent in the music industry, what are some of the biggest challenges you are facing?
One of the biggest things that has been hardest for us on tour is when venues are 19+ during soundcheck and we aren't able to bring Murphy. It would be great even if there was a green room in venues that didn't have to adhere to the rules of liquor licensing for venues, or if venues could speak to their liquor licensors to find out a way to accommodate families on tour.

Also, during soundchecks - it would be so great if the venue was set up with the bands tech requirements upon their arrival so that the load in and soundcheck could all take place within an hour to allow more time for people to have dinner or do an activity with their families before the show.

What is one small change within the industry that could make a positive impact for working parents?
It would be so great if conferences had a partnership with a hotel that could keep a few rooms that were family friendly held for people attending that would be bringing their children.
Maybe there could be a link on the website that offered a resource for families of things to do in the host city for people traveling with kids, as well as a list of the venues at the festival that are all ages.


What's one specific example of an organization/venue/company doing something great to help support working parents?
Two items that make it easier to travel for us are The Phil & Ted travel crib and a Guzzie and Gus high chair to make things easier for on tour! I love em!
How do you find support and community with other working parents in the music industry?
There is not much support from other people in the music industry in the community that I'm from, so I didn't have a lot of people to turn to who were in a similar boat as me while I was pregnant. So I did alot of research and read blogs from The Good Lovelies and posts from Jill Barber and interviews from Amy Milan to inspire me that being a parent and a musician would be possible. This year, in partnership with Women in Music BC, I am hosting two workshops with The Good Lovelies that will be open to parents and mothers and people who are considering having children to help give ideas and create a support network in BC. The Vancouver workshop will be held on April 28th at FLEX space in Vancouver, and the Fernie workshop will be held on May 5th at The Elks Hall.
What's one specific example of an organization/venue/company doing something great to help support working parents?
Savannah Wellman and Meagan Davidson from Tiny Kingdom Music are helping put together workshops for women in music in BC and have helped me gain funding to put the two workshops together to help create a support network for mothers in our communities so we can strategize and share ideas on this difficult path to navigate. They have been amazing voices for women in music and are extending their knowledge and support to encourage and support mothers in the industry.
Enjoyed reading Sage's answers? Read more from other parents featured in our series:
Tyler Bancroft (Said The Whale)
Christine Rogerson (Live Nation)
Ed Durocher (Apollo Suns)
Miesha Louie (Miesha & The Spanks)